A New Police Chief Talks About Reform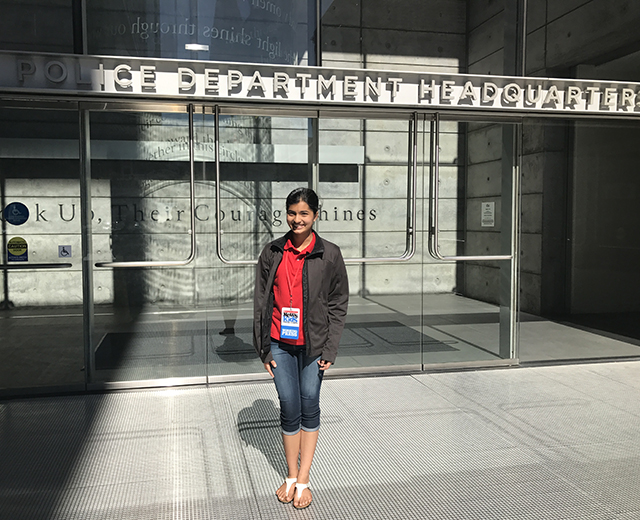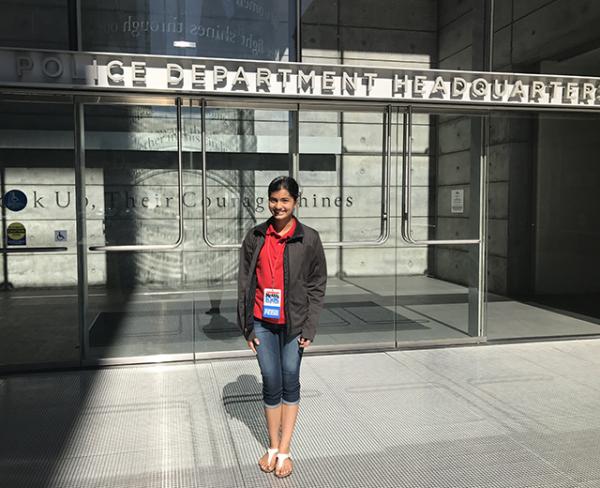 It has been more than six months since William Scott was sworn in as Chief of Police in San Francisco, California. Scott was brought in to reform the department after a report by the United States Department of Justice found that the city's police officers had used a disproportionate amount of force against people of color.
Raised in Alabama, Scott always knew that he wanted a career in public service. He considered joining the military until a conversation with his cousin led him to join the Los Angeles Police Department (LAPD) in 1989.
I recently spoke with Scott at the San Francisco Police Department (SFPD) headquarters. Here are highlights from the interview, which has been lightly edited: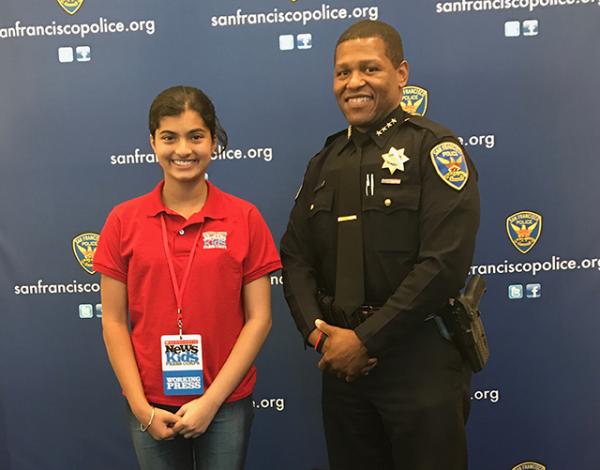 What does your job as police chief entail?
There are about 2,300 police officers and 700 civilian employees in the SFPD. I'm in charge of the day-to-day operations of the department. That's making sure the city stays safe—trying to reduce crime, engaging with the community and residents, and making sure that we're prepared in the event of catastrophe.
How did your time in the LAPD help you prepare for your new role?
Los Angeles has about four times the population of San Francisco. I worked all over the city. The LAPD gave me the chance to be exposed to some high-level functions in a very large police department. I got exposed to so much and learned a lot. The stage wasn't too big once I got here.
What issues do you hope to fix in San Francisco?
Preventing and reducing crime is our first and foremost priority. Second, police departments have to keep the traffic flowing and safe. Third is engaging with the community, being part of the community, and interacting with the community in the right way. If you are a San Franciscan, it is important that you trust the police department.
We have agreed to reform the department and implement the recommendations of the Department of Justice. It's going to take some time and a lot of effort. We want to be the best department that we can be.
How are you leading the department through the reform?
Whenever you have that many changes, it's difficult for people. First, people have to understand why. It's my job to reinforce the why. Second is providing the environment and resources for the officers, sergeants, lieutenants, captains, and everyone in the chain to do the reforms.
We also have to put in the infrastructure so that we understand the ramifications of our work—who we arrest, who we give citations to, and are we doing this more in some parts of the town than others. It's important that we maintain the trust of the community we serve and show the data in an open way.
There have been incidents of police misconduct in several U.S. cities in the last few years. What are you doing to ensure that such incidents don't happen in San Francisco
Accountability is the key. There have been a lot of highly publicized events of police misconduct. The public has a hard time when the officers aren't held accountable. You're going to have times when officers make mistakes and do something wrong. The question is: Are they held accountable? If we have an officer who crosses the line, I fulfill my duty to hold that officer accountable. We're also putting in good policies and checks and balances as part of our reform.
What advice do you have for young people who want to become police officers when they grow up?
First of all, it's a very rewarding career. Second, if you want to pursue it, finish school. Go to college. It helps you with critical thinking. Third, stay out of trouble. Choose your friends carefully.
Photos courtesy of the author