New Orleans Hosts WrestleMania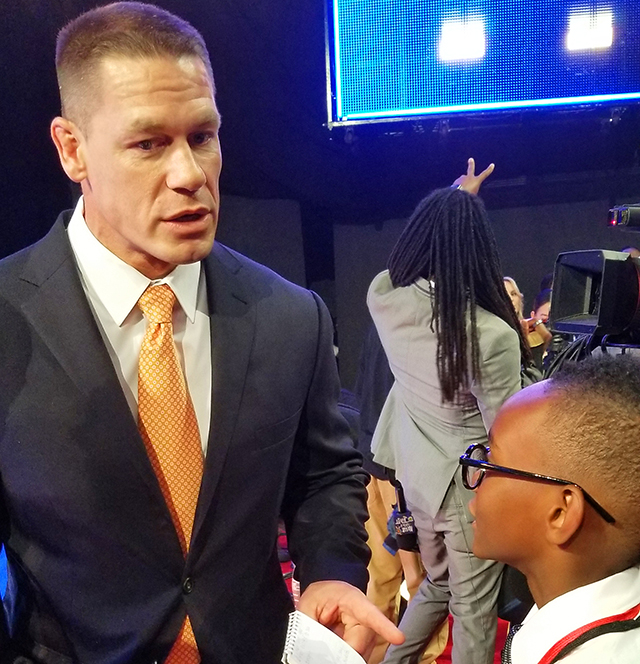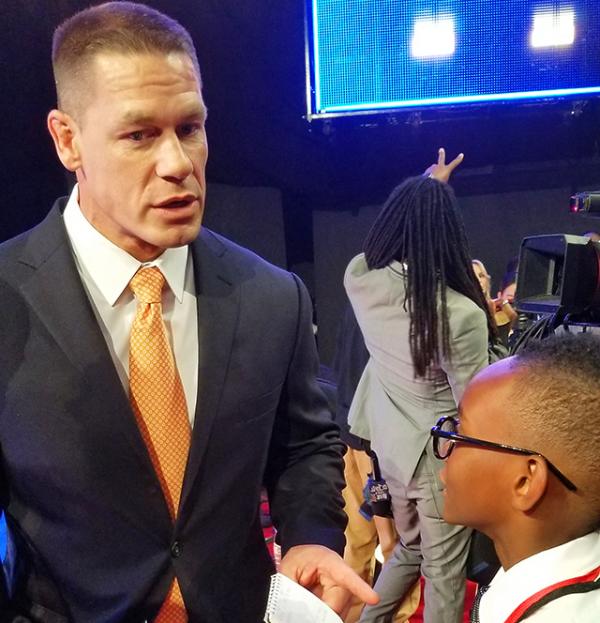 If you've heard of WWE (World Wrestling Entertainment), then you probably know about WrestleMania. WWE's pop culture extravaganza is now in its 34th year. This year's WrestleMania took place at the Mercedes-Benz Superdome in New Orleans, Louisiana, on April 8.
A highlight came when the tag team of WWE Superstars Ronda Rousey and Kurt Angle, an Olympic gold medalist, defeated corporate "bad guys" Stephanie McMahon and her husband, Triple H (Paul Michael Levesque). McMahon is WWE's chief brand officer. Triple H is a WWE executive, as well as a future Hall of Fame wrestler.
But the action wasn't just in the ring. At the many events that WWE held throughout the week, fans got to see their favorite WWE Superstars in person, take photos, and play interactive games.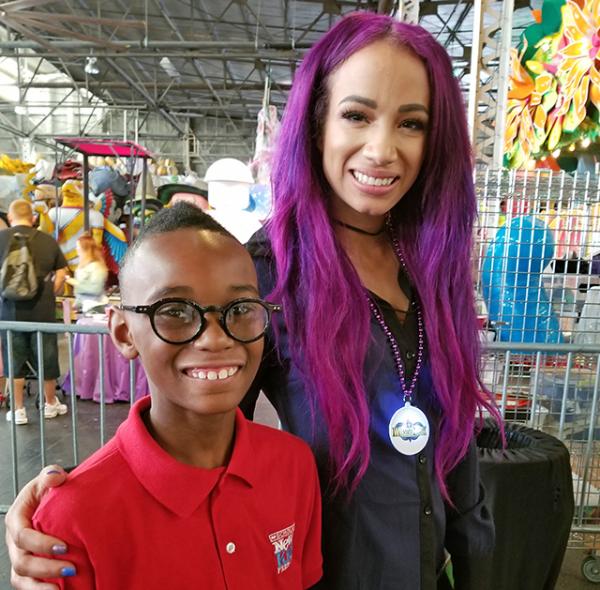 "BE A STAR"
Although WWE Superstars are known for their dynamic entrances and athletic moves in the ring, they shine brightest in their support of children's charities. During the week of WrestleMania, WWE held several community outreach events. These included a "Be a STAR Bullying Prevention Rally" at a local Boys and Girls Club, and a "Make-a-Wish Circle of Champions" event.
At the Boys and Girls Club, Titus O'Neil and Apollo talked about taking a stand against bullying. "You can be a star by speaking up for the kids around you," O'Neil said.
"A DREAM COME TRUE"
For several years, WWE has partnered with the Make-a-Wish Foundation, a nonprofit organization that grants wishes to children with serious medical conditions. WWE Superstar John Cena surprised the kids at the Circle of Champions event with special plaques and a ride through New Orleans on Mardi Gras floats.
"It's important for kids to realize that we can change someone's world by being kind and showing love," Cena said.
McMahon agreed. "WWE gives back because it's our mission to put smiles on people's faces," she said. "Giving back is what life is all about."
Spending time with WWE Superstars was a dream come true for Lyam David-Kilker, 12, who has a congenital heart defect. "They show us great strength in the ring, and help us to remember to be strong too," Lyam said.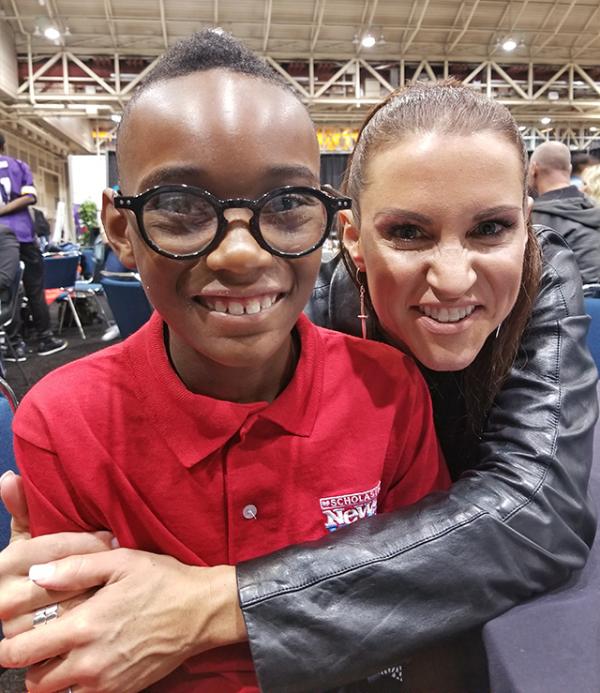 KIDS ENTER THE RING

During WWE's Kid Superstar Reveal, children battling cancer got the chance to experience what it's like to enter the arena as a famous athlete. Each child created a WWE Superstar moniker and costume, as well as an entrance pose. McMahon narrated the kids' stories as they were cheered into the ring by WWE Superstars and fans.
"These kids deserve to feel like heroes," McMahon said. Since 2014, WWE has raised more than $2 million through its Connor's Cure fund, which supports families in need.
Xavier Woods summed up WWE's mission perfectly: "We don't just serve our fans and communities with our bodies. We also use our minds and hearts."
Photos courtesy of the author