New Jersey Students Cope With Remote Learning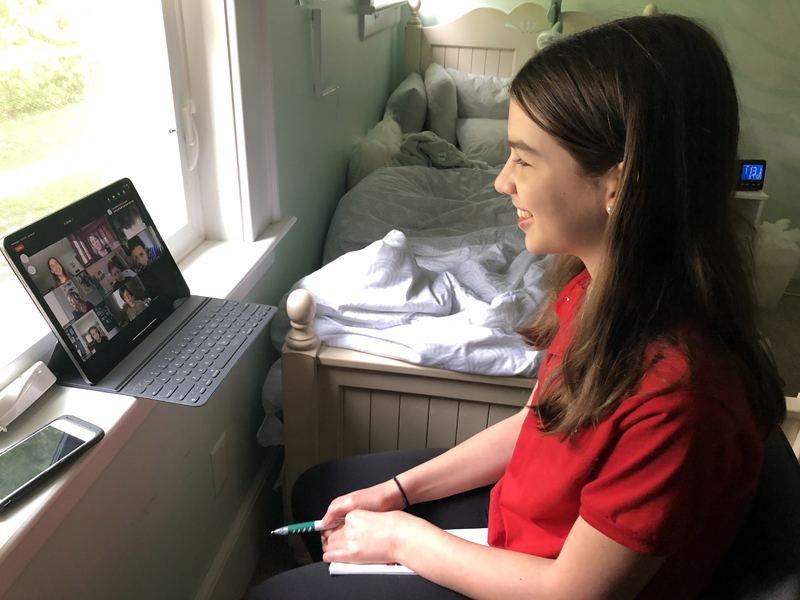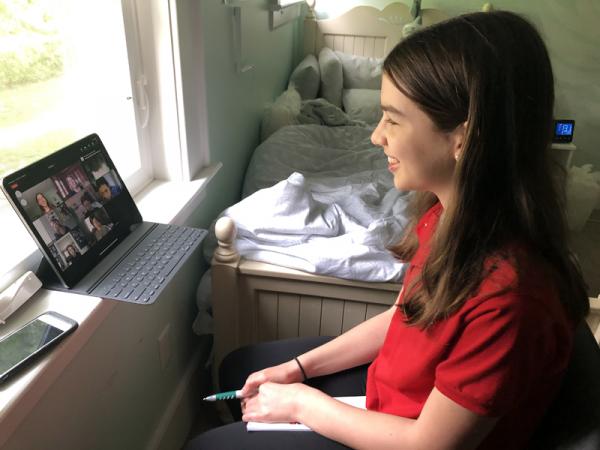 Because of the coronavirus pandemic, schools in New Jersey and several other states have been closed since March. As a result, teachers have not been able to bring authors, artists, and other local people with interesting ideas into the classroom.
In May, I was invited to talk online with students in South Orange, where I live. Fourth graders at South Mountain Elementary School were eager to hear about my reporting for Kids Press. They also wanted to tell me about their remote learning experiences.
The class was conducted on Zoom, an online platform. The students took notes so that they could write about my virtual visit.
I encouraged them to apply to Scholastic Kids Press. While the application process is not easy, it's a great learning experience. 
Like all reporters, I had questions, too. I wanted to know how the students and teachers had been managing the challenges of online learning.
Several kids said that they didn't love to go to school before the stay-at-home orders were issued. Many seemed to regret that now that they were unable to see their friends and teachers in person. 
"I miss school, actually, because I don't really enjoy online school," said nine-year-old Eva Quinteros.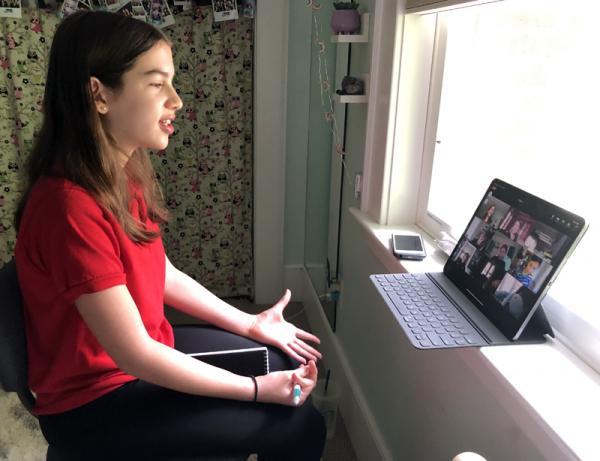 A WAIT FOR ANSWERS
Some of the other students agreed with Eva, expressing different reasons for why they wish it was safe to go back to school.
"If you have a question in normal school, you can just raise your hand and have it answered," said LIly Windsor, 10. "But with online school, you have to email your teachers, and it can take them a long time to respond."
Rebecca Ciuba, one of Lily's teachers, noted that "when we're in school, students can come up and ask us questions. But it's hard to facilitate that online." 
Tamara Murphy, Ciuba's co-teacher, said that teachers "see some kids doing better, thriving, and actually being able to focus more."
Murphy also said that teachers and administrators are discussing how online learning experiences might affect the way in-person school is conducted when we return. 
In this particular class, teachers and students alike seemed to agree that learning from home has been both a blessing and a curse.
Photos courtesy of the author