A New Addition at London Zoo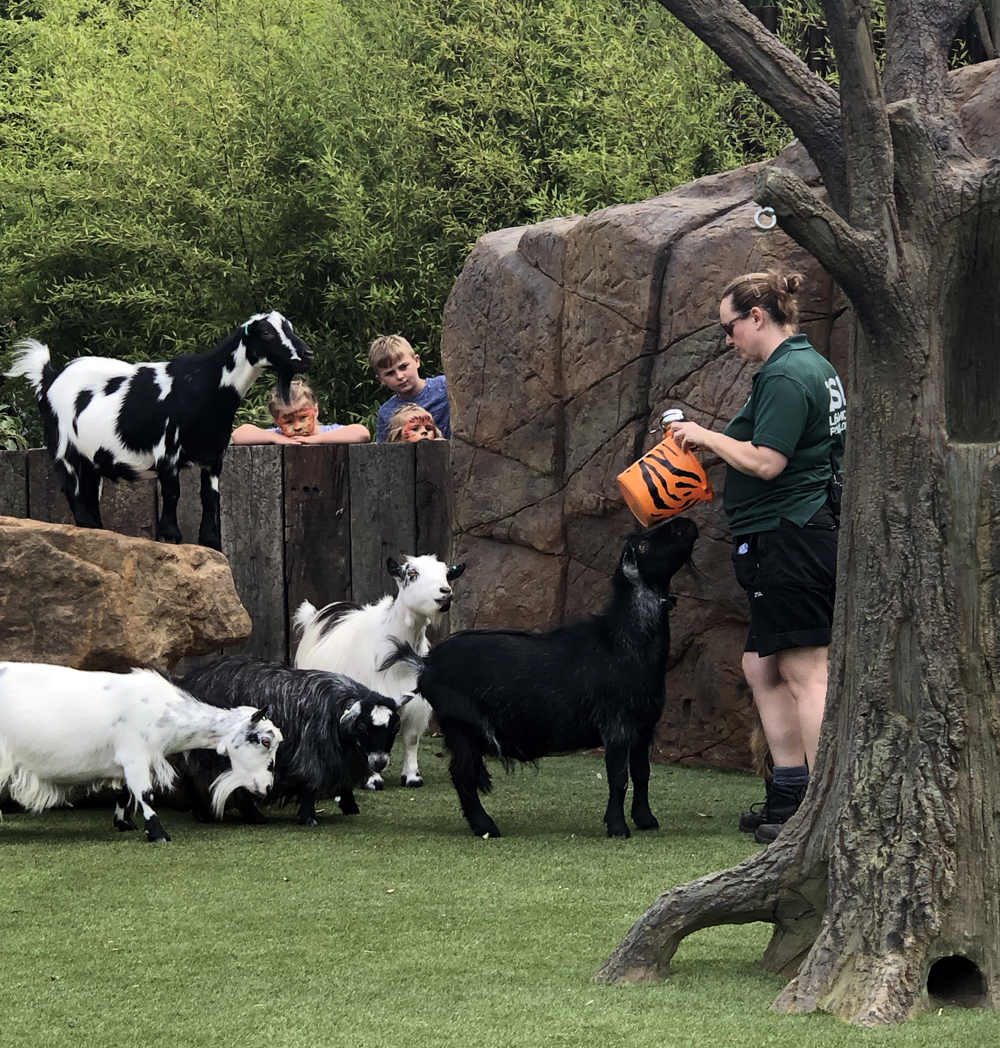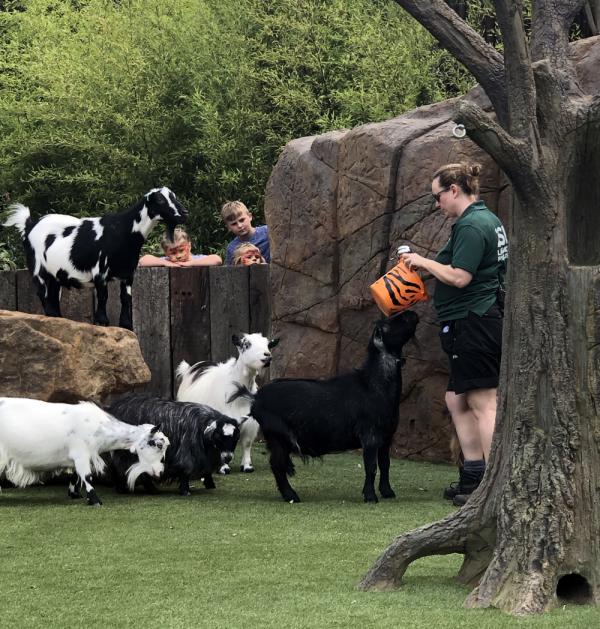 On July 30, Ande, a llama at London Zoo, chewed through a red ribbon. In so doing, the llama officially opened the latest attraction, "Animal Adventure," at the world's oldest zoo. 
The ribbon was made from hay and woven to form a rope, which was then dyed in beet juice. As Ande gnawed through the last of the rope, the brand-new children's zoo and play area was introduced. It will allow kids to get close to the animals they love.
"Animal Adventure is all about interactions between children and animals," said Bernie Corbett, a keeper at the zoo and research center. "We believe that when you interact with the animals, you learn more."
Located in England's capital and largest city, London Zoo was founded in 1828 as the world's first scientific zoo. Today, it spans about 36 acres and is home to more than 650 animal species.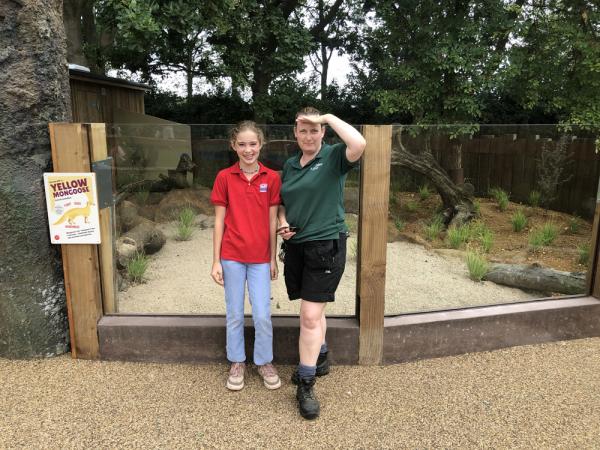 TRAINING THE ANIMALS
During my recent visit to the zoo, I spent most of my time exploring Animal Adventure. Corbett explained that a fire in 2017 destroyed the original exhibit. The new attraction is bigger and better, she added. It features pygmy goats, donkeys, and kunekunes, which are a type of pig from New Zealand. Visitors are encouraged to pet the farm animals.
The exhibit also introduces children to porcupines, meerkats, and macaws. These animals cannot be handled. Corbett and her colleagues are training them to enter a show area so that kids can see them up close. Young visitors will then be able to learn more about the animals' habitats and behavior.
"All training starts in the same way, which is very basic," Corbett said. "We just shake a tub of pellets. The animals know that that's going to be their food." Trainers reward the animals with a pellet every time they do something right.
Working with the animals requires a lot of patience. "I like it when things don't go right," Corbett said. Failures and slow progress demonstrate the commitment that is required to train the animals. But such patience pays off in learning experiences that young visitors will always remember. 
Photos courtesy of the author