Net Generation Empowers Kids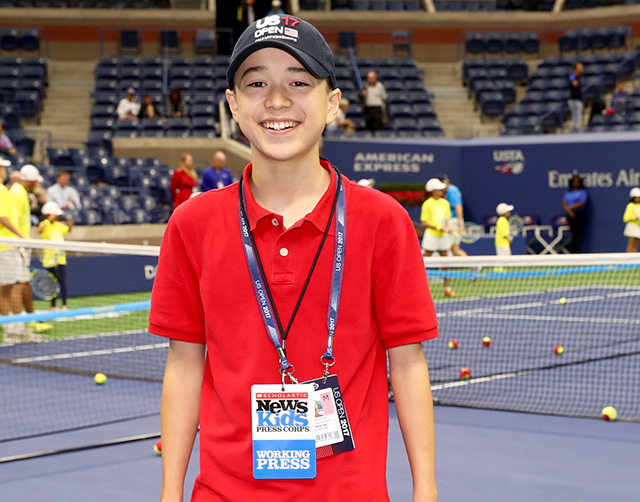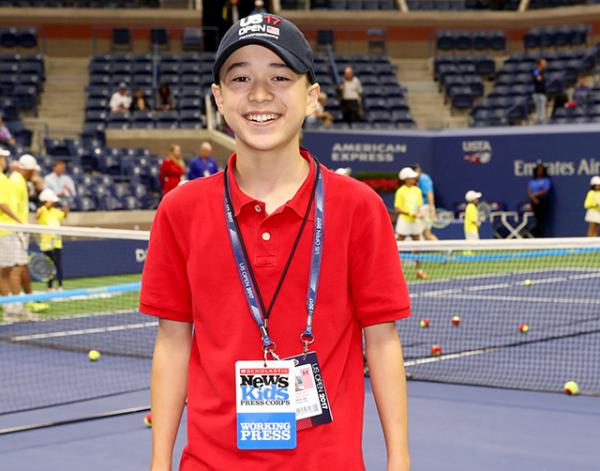 On August 27, a day before the 2017 U.S. Open began, more than 500 kids from around the country between the ages of 5 and 18 got a unique opportunity. They were allowed to play on the courts at the Billie Jean King National Tennis Center in New York City.
This special experience was part of the United States Tennis Association's (USTA) program called Net Generation, which was designed to introduce kids to the game of tennis and inspire the next generation of greats.
"These kids are getting an opportunity that tennis has never given kids before," said Craig Morris, general manager of community tennis and youth tennis for the United States Tennis Association (USTA). "We hope that this will inspire them to play tennis for the rest of their lives."
After Morris succeeded in increasing youth participation in the sport in his native country of Australia, the USTA asked him to initiate and develop Net Generation. The program is working with parents, schools, and coaches around the United States to offer a safe program, a curriculum, and equipment designed especially for young people.
While at the Open, I had the opportunity to talk with Morris. Here are highlights from our conversation, which has been lightly edited: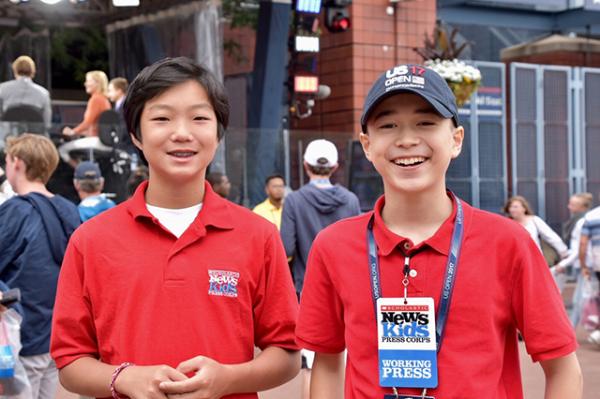 What is your tennis background?
I'm actually a teacher by trade, but I played tennis for most of my life. I used to play on a good level, but not on tour. I coached some of the best Australian young tennis players. For a number of years, I coached Sam Stosur, who actually won the 2011 US Open. [Stosur beat Serena Williams in the women's singles final.]
What is important for kids to know about Net Generation?
We want all kids around America to engage and feel connected to our great sport.
How does Net Generation teach sportsmanship?
Whether it be fair play, responsibility, respect, shaking hands with your opponents—we've really incorporated good sportsmanship messages right into our curriculum in Net Generation.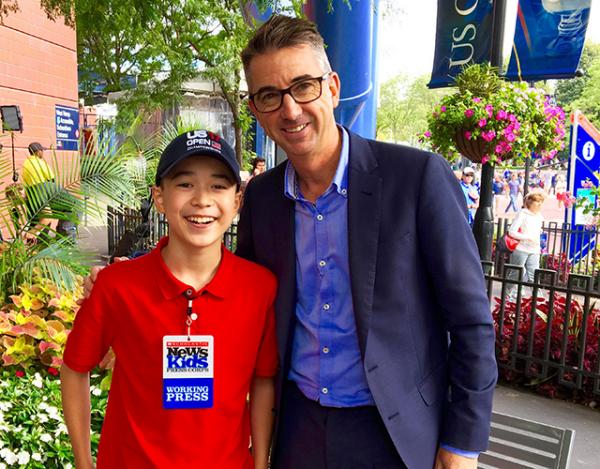 How does tennis benefit kids?
It's a lifelong sport. It's non-contact. Boys and girls, men and women, all members of the family can play it. Research has proven that from a cardio perspective, it's got great health benefits. You actually learn great social skills. You call your own lines [during a match], so there's an integrity piece to it, too.
What is your best advice for aspiring young tennis players?
My advice to kids in America is to get active, pick up a racket, pick up a ball, and get involved with Net Generation. But [most important], be active and enjoy playing sports of all types wherever they may be.
Photos courtesy of the author