Nageotte Vaults to Olympic Gold in Tokyo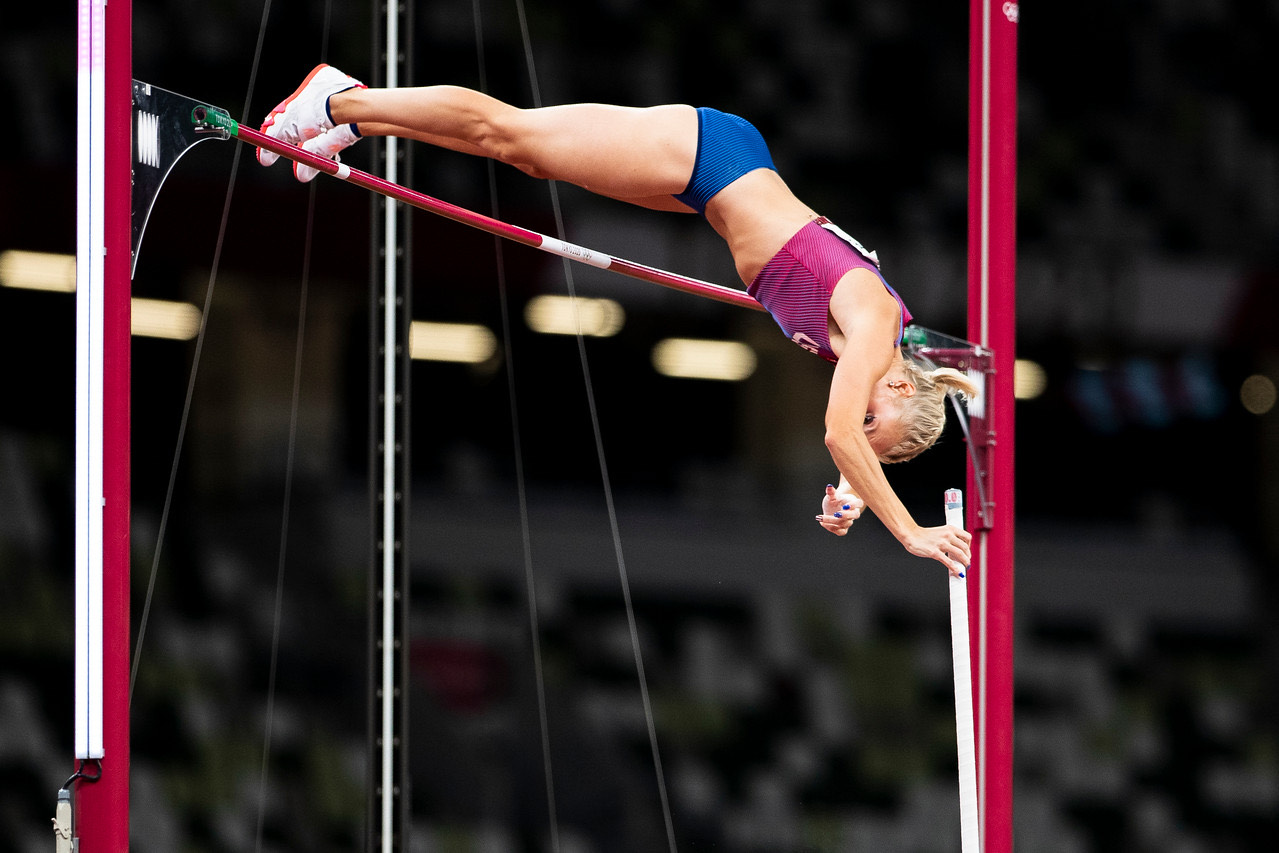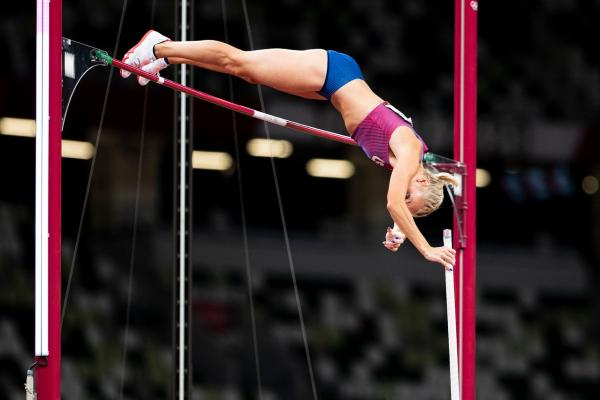 Katie Nageotte discovered a passion for pole vaulting at a young age. Her hard work paid off last summer when she won a gold medal at the Olympic Games in Tokyo, Japan.
Growing up in Olmsted Falls, Ohio, Nageotte loved participating in sports and nurtured dreams of making it to the Olympics. She played soccer, basketball, golf, and softball.
That was just the start. Nageotte also tried gymnastics, skiing, snowboarding, and track and field. At one memorable track and field practice in the seventh grade, she saw high school students pole vaulting. She was fascinated.
"I begged my coaches for a few days to let me [try it], and they finally did," Nageotte told me during a recent video interview. "I loved it right away." 
In her early days, Nageotte had to seek out pole vaulting opportunities. She found a pole vault club an hour away, in Bellevue.
"I'm really glad we did find that club, because the more you pole vault the better you get at it," she said. "It's about repetition."
Nageotte pole-vaulted throughout high school and during her college years at Ashland University in Ohio. She was a two-time NCAA Division II pole vault champion.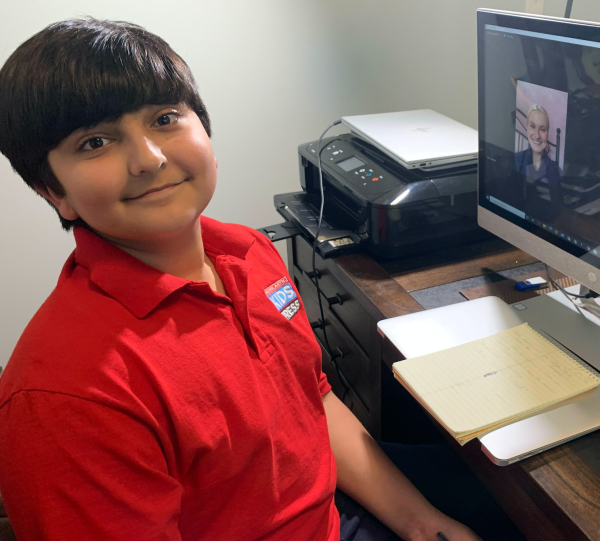 RIGOROUS TRAINING
Nageotte said that she owes her Olympic success to years of training, as well as expert guidance from her coach, Brad Walker.
"When I didn't make the team in 2016, I moved to Washington State to start training with him," Nageotte said. "That was the big difference."
Nageotte's training regimen incorporates several elements. In a typical week, she does two days of pole vaulting and three days of weight-lifting. The rest of the week is dedicated to sprinting. "We do plyometrics [rapid jumps to increase strength], and we have technical days with a focus on pole vault."  
HOMETOWN HERO
Pandemic restrictions prevented friends and family from traveling to the Olympic Games in Tokyo, so Nageotte's hometown of Olmsted Falls hosted several watch parties to cheer her on. When she returned home after the Games, she was welcomed with a parade and a meet-and-greet.
Nageotte is grateful for the support she has received from her hometown. She also owes a great deal to her parents, she told me.
"They were so supportive with everything," the Olympian said. "Every sport I tried, they put me in lessons if I wanted [them]. They just wanted to see me thrive." 
If Nageotte hadn't dedicated herself to pole vaulting, she may have pursued the sport of golf professionally. And although she has a degree in fashion merchandising, she hopes to become a coach. She has already done online coaching consultations. Having worked with different coaches, she said, helped her as an athlete. She thinks that will also give her an edge as a coach.
Top photo courtesy of Katie Nageotte; bottom photo courtesy of the author