My Trip to the Super Bowl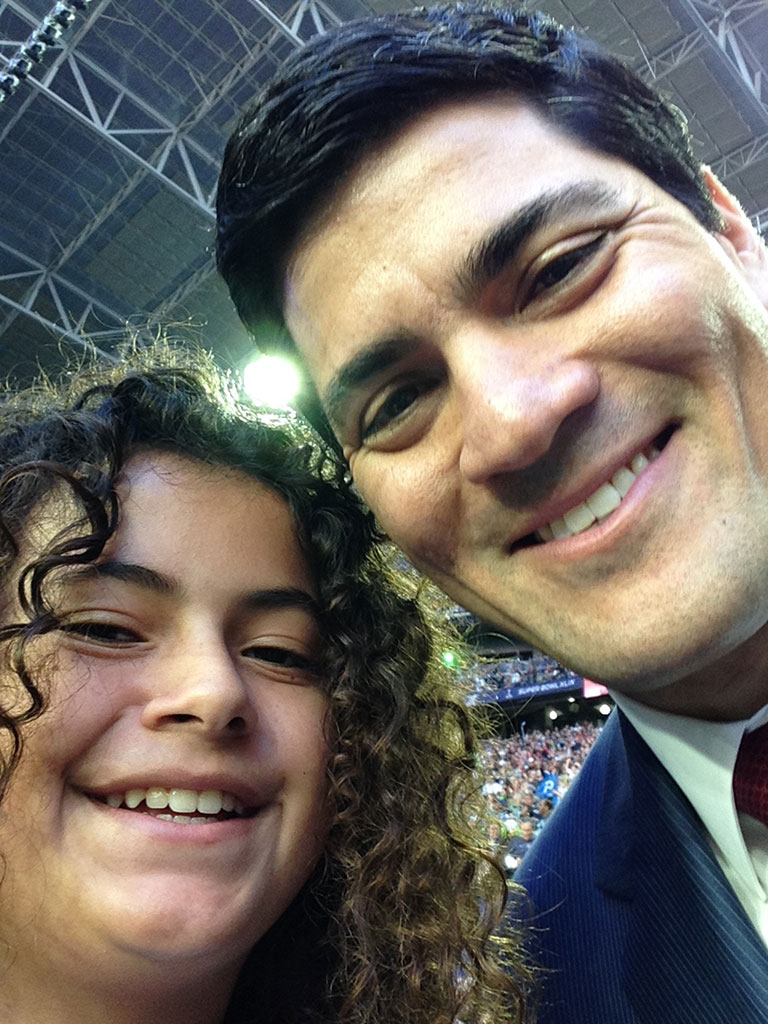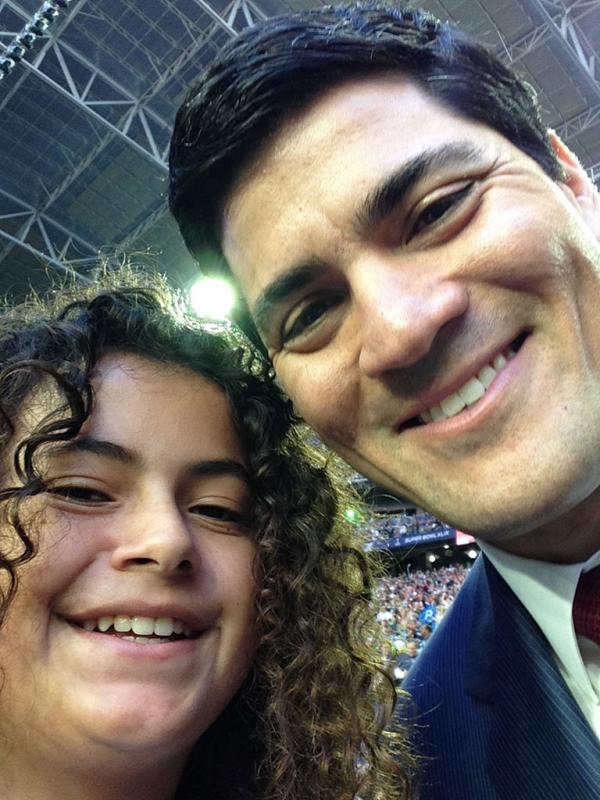 A Once-in-a-Lifetime ExperienceNothing could have ever prepared me for the excitement I was about to experience as the NFL Play 60 Super Kid the week of Super Bowl XLIX. Each day was better than the one before, and my expectations of what I would experience went above and beyond what I could have ever imagined.
My journey took me from my first-ever press conferences with Katy Perry, Idina Menzel, and NFL Commissioner Roger Goodell, to my first-ever red carpet event at the 4th Annual NFL Honors ceremony to my first-ever Super Bowl watched by millions of people around the world.
I was able to meet some of the NFL's past and present stars, such as Hall of Famer Cris Carter and Super Bowl XLIX MVP Tom Brady.
DELIVERING THE GAME BALL
My week began with the frenzy of Super Bowl Media Day, where I was able to speak to players and coaches from the New England Patriots and the Seattle Seahawks.
What an experience to walk into my hotel lobby and see legendary NFL players such as Terrell Davis and LaVar Arrington calling out my name and asking me to come to their table to talk to them.
My most memorable moments were being able to deliver the game ball to an official at the start of the Super Bowl and when I was able to land a spot on the field after the game to celebrate the New England Patriots' win.
For a kid who loves to play and watch football, this experience was absolutely unbelievable.
Photo courtesy of the author