My Out-of-this-World Experience at NASA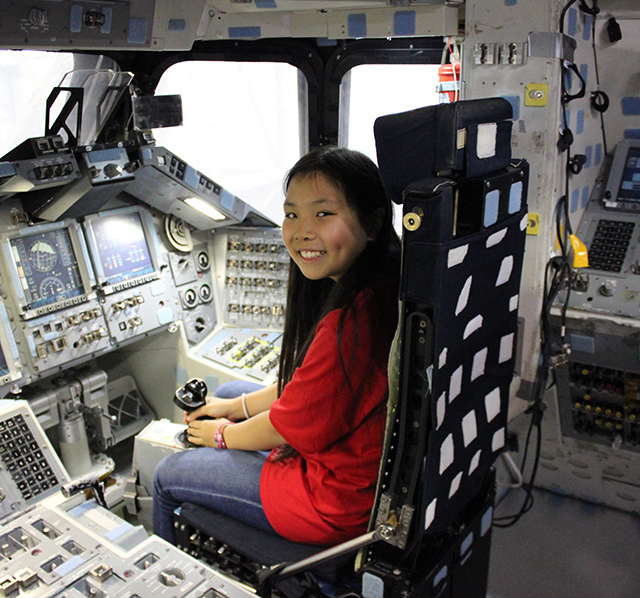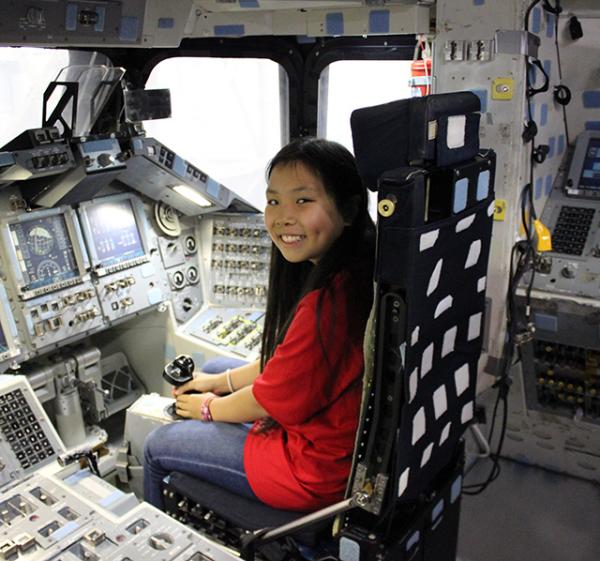 On March 24, I visited the Johnson Space Center in Houston, Texas, as a member of the press. I had previously been to the space center as a tourist, but this was my first up-close view of NASA's (the National Aeronautics and Space Administration) hub of human space exploration.
My first stop was Rocket Park, home to the restored Saturn V rocket. There, I had a brief chat with astronaut Christina Koch. She told me that space is fascinating to her because "it's a place that unites all humanity. From space, you see a home for everyone. You don't see political lines or competing interests."
Next on my schedule was the Space Vehicle Mockup Facility. Models allow astronauts to familiarize themselves with the layouts of actual spacecraft. I even had the opportunity to sit inside the cockpit of a space shuttle mockup.
Later, NASA engineer Matt Hart showed me a simulator of the Orion Multi-Purpose Crew Vehicle (Orion MPCV). We watched footage of the spacecraft hurtling through space. To make us feel as if were on the journey, the machine jolted us in our seats.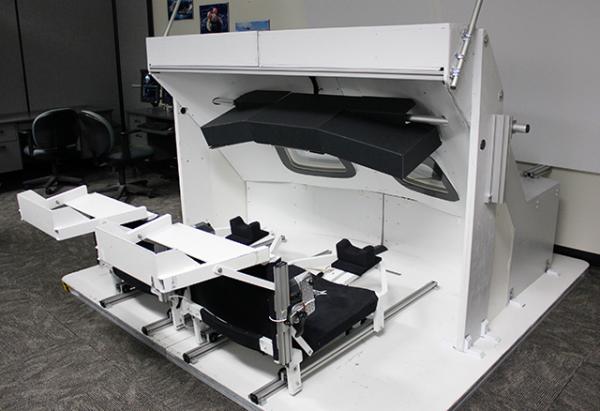 DIVE IN!

My visit concluded with a tour around the Neutral Buoyancy Laboratory (NBL) with diving instructor John Narramore. The NBL contains a gigantic pool that can hold 6.2 million gallons of water. That's enough water to fill nine Olympic swimming pools.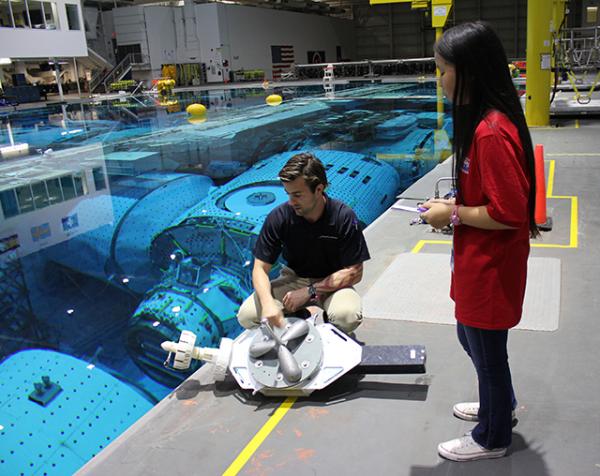 Astronauts attach either weights or floats (depending on their body density) to their suits while underwater to simulate the feeling of zero gravity in space. "Astronauts complete tasks in the pool for up to six hours nonstop," said Narramore.
By the time my trip was over, I had learned so much about space exploration and the process in which astronauts are selected and trained. I was really nervous to see real astronauts, but it turns out they're actually pretty "down-to-Earth."
Photos courtesy of the author