My Mother's Vaccination Journey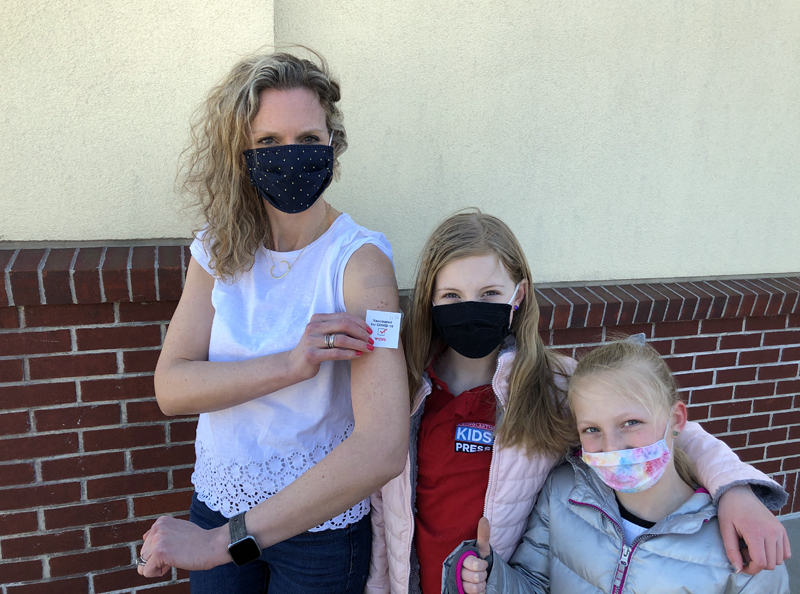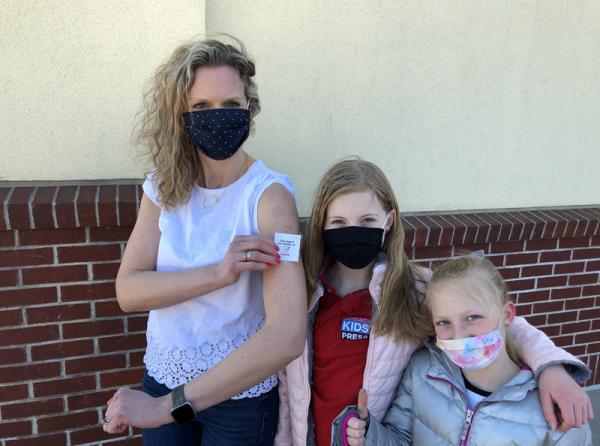 "It's really incredible if you think about where we were at this time last year," says Shannon Handler, a COVID-19 vaccine recipient who is also my mother. "We've come a long way, but we still need to be patient."
Johnson & Johnson*, Pfizer-BioNTech, and Moderna recently developed vaccines that are highly effective against COVID-19, the contagious disease caused by the coronavirus. The vaccines first became available to essential care workers and elderly people in December 2020. The week of March 8, 2021, K-12 educators in Massachusetts became eligible. That's when my mother, a special education teacher in elementary school, became eligible. 
My mother received the Moderna vaccine, which requires two doses. Many teachers initially had trouble getting appointments because of the demand. "We were texting each other back and forth trying to help each other get appointments," my mother said. "A lot of us got scheduled on the same day. It was so exciting." 
FEELING THANKFUL
Some people have side effects after they get the vaccines. Just like every person is different, so are their reactions. "When I got the first shot, I didn't feel a thing," my mother said. "Later, I felt tired and had a bit of a headache. The symptoms lasted for about 24 hours. The next day, I felt like my old self again."
According to the Centers for Disease Control and Prevention (CDC), the Moderna vaccine is 94.1% effective against COVID-19, based on evidence from clinical trials. Moderna vaccine recipients reach this high rate of protection two weeks after their second dose. 
Round two of Moderna left my mom fatigued for about two days, but that didn't stop her from feeling grateful. "I'm relieved, encouraged, and thankful that I'm 100% vaccinated," she said. "I can't wait for the rest of my family to become eligible. Modern science is truly amazing."
* Update: On April 13, the Food and Drug Administration recommended a "pause" for the vaccine developed by Johnson & Johnson, which only requires one dose. Blood clots have been detected in a small number of women who received the vaccine, and medical officials want to ensure that the condition is treated effectively. 
Photo courtesy of the author