My Journey to Good Morning America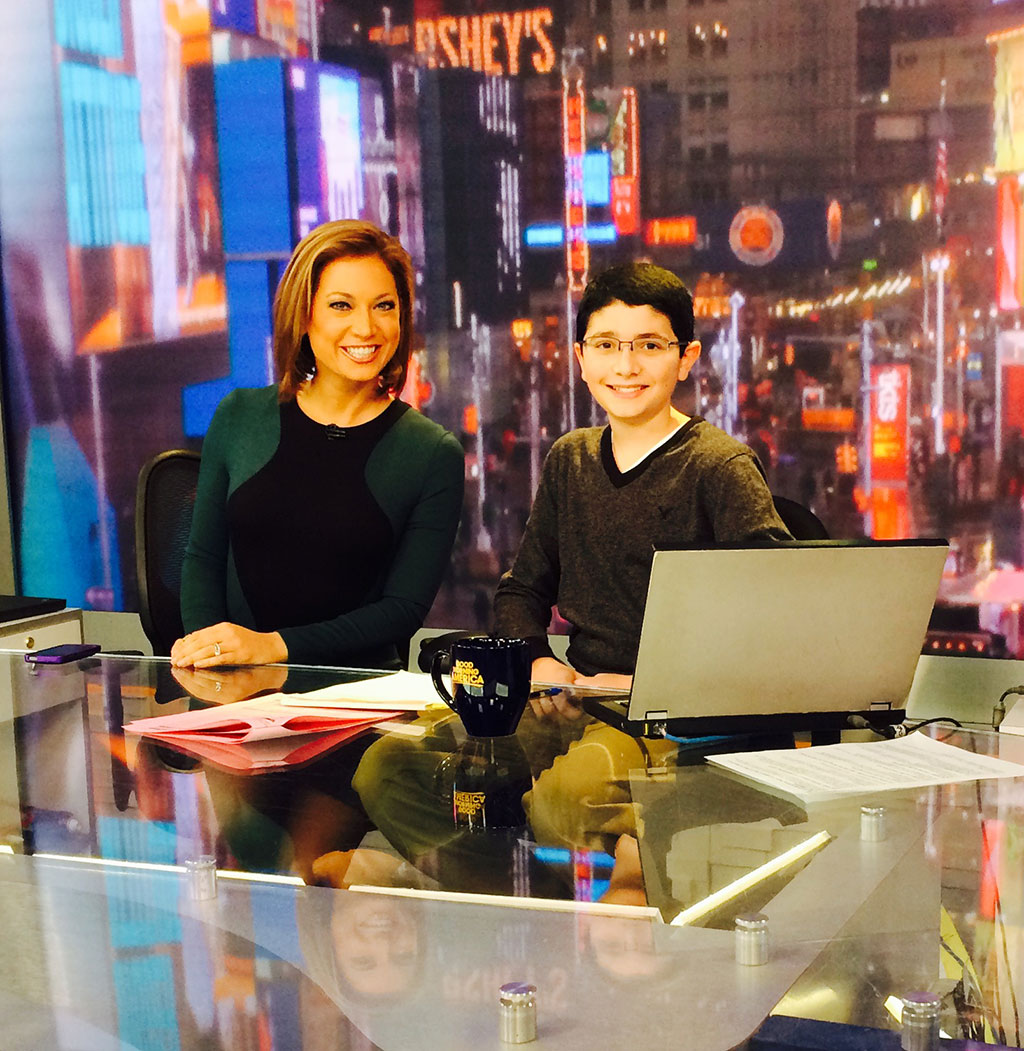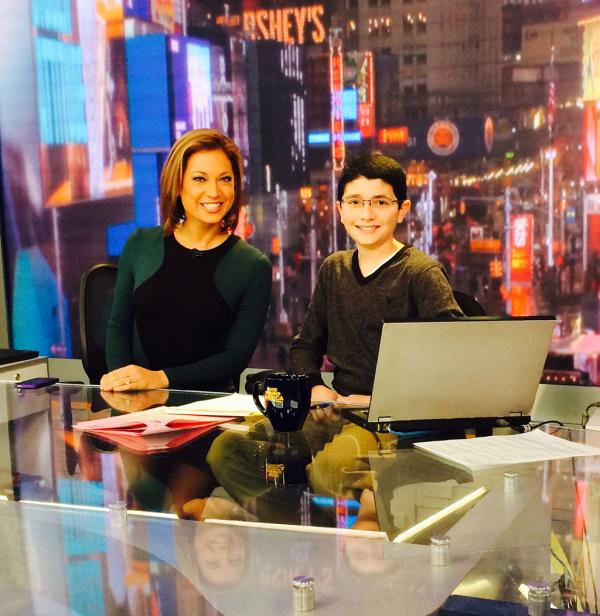 I have always had a love for television news. But I never thought that I would find myself at the Good Morning America studio for a live taping of the show.
My exciting journey to meet ABC's Chief Meteorologist Ginger Zee started last March, when I heard an advertisement for "An Evening With ABC's Ginger Zee." My parents soon purchased tickets. I thought: What do I do when I finally meet her? How do I make myself memorable?
MAKING MYSELF KNOWN
Before I go on, let me first tell you about an interview I had recently watched with ABC News anchor David Muir. During the interview, Muir said that he always urges young people who have an interest in news to "make themselves known." That was exactly what I was going to do when I met Ginger Zee—I was going to make myself known.
I typed a letter and explained that I love watching her every morning on GMA and that I've never even seen the GMA studio and would love a tour.
The evening of April 4, 2914, finally arrived. We walked through the doors of the event, letter in hand, and spotted Ginger Zee. My mother and I approached her, and we spoke with Ginger for a few minutes.
SITTING AT THE NEWS DESK
A few weeks later, an email popped up in my inbox from none other than Ginger Zee. In the email, Zee invited my family and me to the GMA studio in Times Square.
Now fast forward to December 9, 2014, when we again walked through the doors of the GMA studio. Zee came up to us and gave me a big hug and said how happy she was to see us again.
At the end of the show, she invited me up to the News Desk where we took pictures and spoke. It was an experience that I'll never forget. Now I know that I made myself known.
Photo by Joyce Galea-Sturtevant