A Museum of Selfies?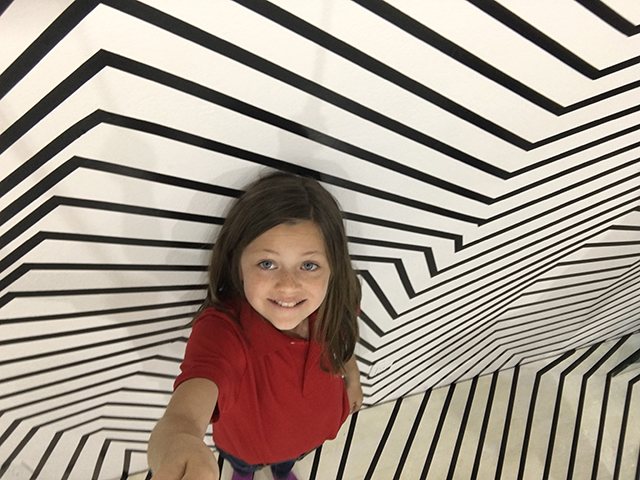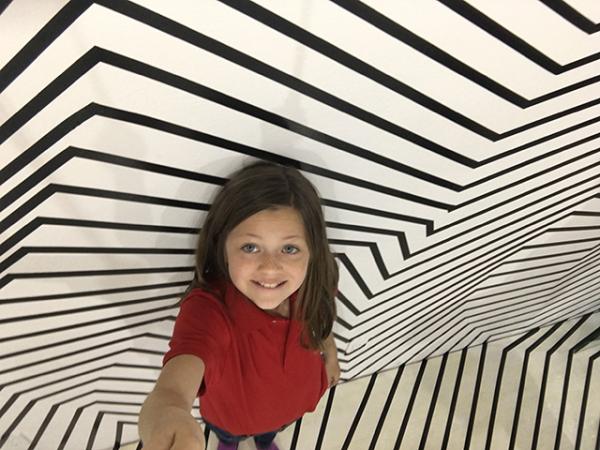 At a regular museum, you might take a couple of selfies. At the Museum of Selfies, all you do is take selfies. The pop-up museum, which is located in Glendale, California, opened on April 1 for a limited engagement.
Visitors can snap selfies in front of several interactive exhibits, including 3-D reproductions of famous works of art. Options include posing with a broken version of Michelangelo's David, one of the most famous sculptures in the world, or inside Bedroom in Arles, a painting by 19th-century artist Vincent van Gogh.
If you want a more modern look, you can take a selfie while standing on the roof of a virtual Los Angeles skyscraper or in an optical illusion room.
FUN, BUT NOT SHALLOW

The museum was created by Tommy Honton and Tair Mamedov. The two came up with the idea while joking about the fact that many people go to museums to take selfies.
"We really wanted to play around with something fun and creative, and we saw that people want to be a part of something," Honton said. "They like posing with things, they like taking selfies in museums, and we kept thinking, 'How can we make a space that encourages fun but isn't just shallow?'"
The museum has drawn large crowds, even though many visitors were skeptical at first. "Some people were curious," Honton observed. "They even thought we were a joke because we opened on April Fools' Day."
While a lot of millennials have frequented the museum, visitors also include children and older adults.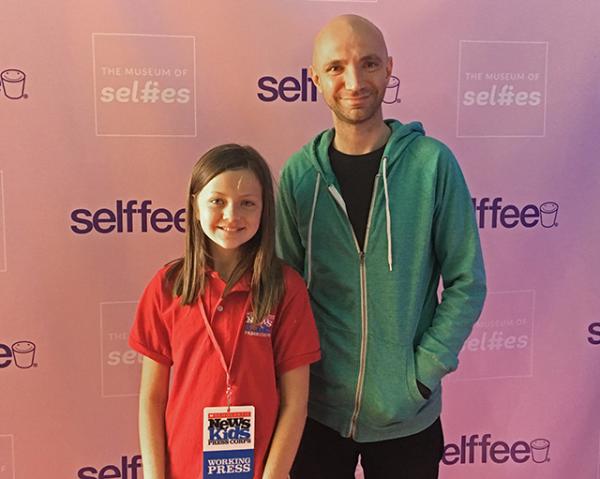 DO YOU LIKE SELFIES?
One of the first exhibits in the museum invites guests to vote on whether they love selfies or hate them. The visual display shows that most visitors like them. Others report that they aren't very fond of them. Nonetheless, according to WordStream, a digital media marketing company, 95 million photographs and videos are posted on Instagram every day.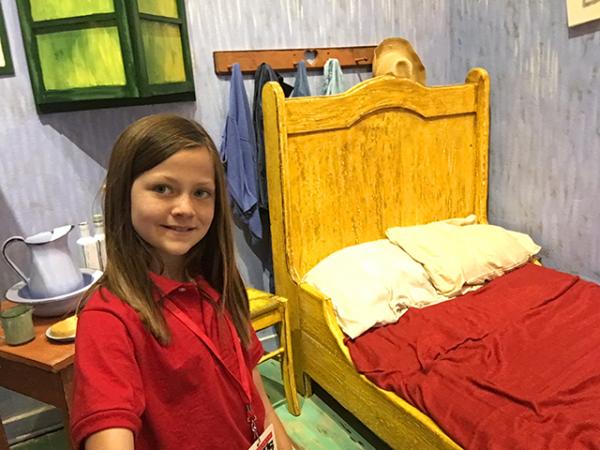 When asked how social media is changing our lives, Honton said: "It's done a lot of great things. It connects people from across the world. The challenge is that social media is also an addiction, and many people are used to living life on the screen. It's very important to find a balance."
Whether you love selfies or hate them, the Museum of Selfies offers an opportunity to participate in and discuss this cultural phenomenon. The pop-up will be open to visitors through May 31.
Photos courtesy of the author