In the Mood for Judy Moody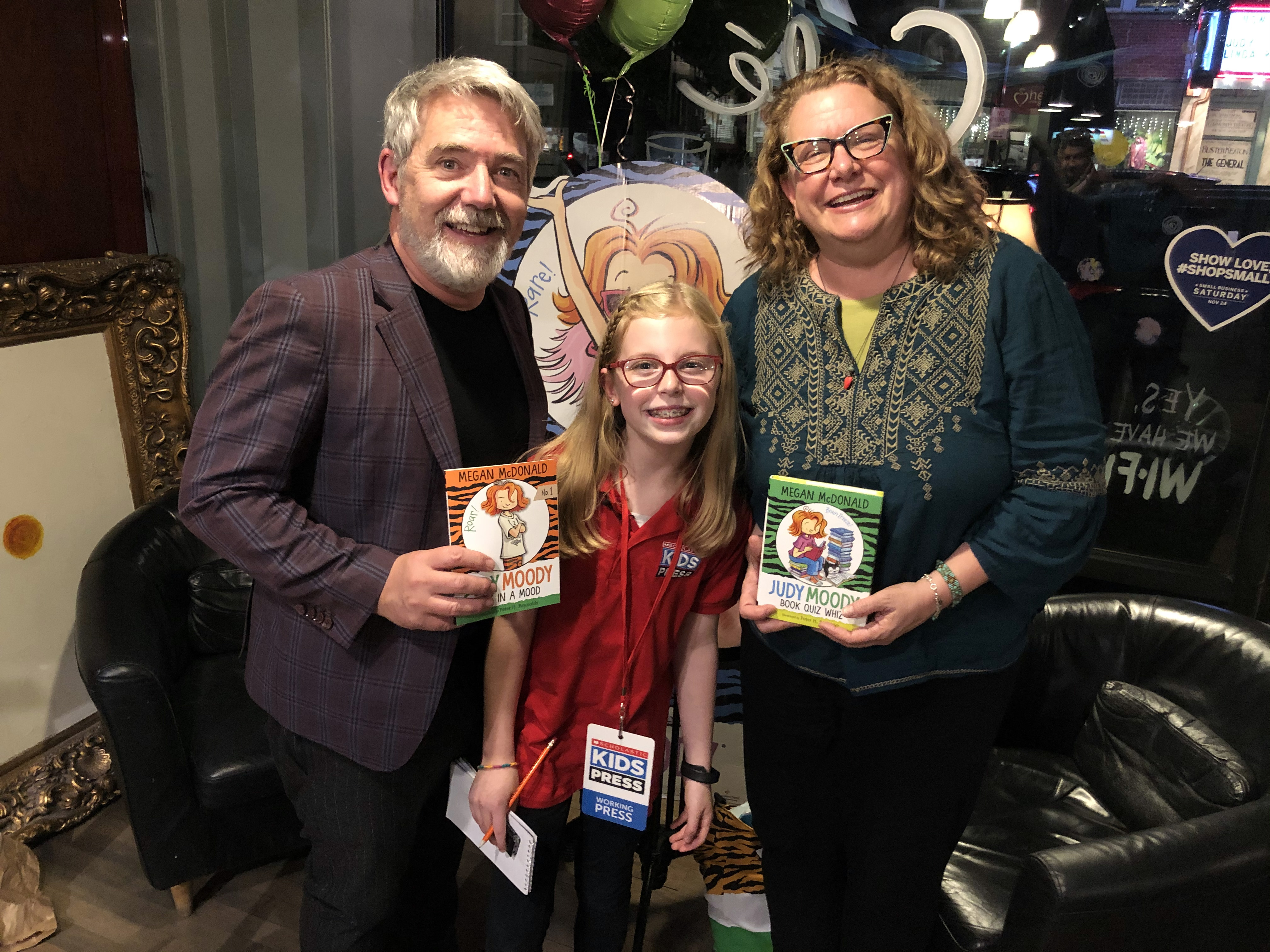 "I hope to inspire kids to write books and make their own books and illustrate their own books," says Megan McDonald. "Because really, before I was ever a writer, I was a reader."
McDonald is the author of the bestselling Judy Moody series (Candlewick Press). I recently spoke with her and Peter Reynolds, who illustrates the series, at Blue Bunny Books in Dedham, Massachusetts.
The first book in the series, Judy Moody Was in a Mood, was published in 2000. The 15th book, Judy Moody: Book Quiz Whiz, was published in September. So technically, Judy Moody has been in third grade for 20 years!
PICTURING JUDY MOODY
To write the books, McDonald drew upon funny events from her childhood. She collected the stories and pieced them together to create a chapter book. 
"When I designed Judy, I had to look at the book to figure out what Megan wanted Judy to look like," Reynolds said. "I read about this third-grade girl who hadn't combed her hair, and I thought, 'Oh, Judy must have messy hair!' and it escalated from there. Judy has changed a little bit over the years, but I think I figured her out pretty quickly."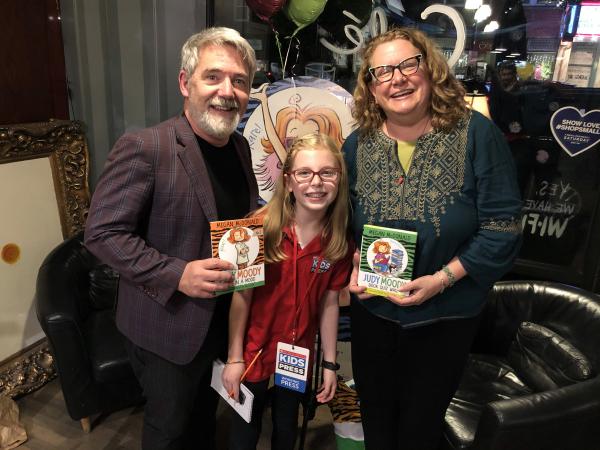 A LOVE OF HARRIET THE SPY
McDonald's favorite book growing up was Harriet the Spy by Louise Fitzhugh. "I had this whole phase where I pretended to be Harriet," McDonald said. "I even carried my little spiral notebook everywhere."
McDonald's love of reading led to a life of writing stories. "I really wanted to become a writer," she said, "because I loved to read so much."
Reynolds loved Roald Dahl's books as a kid. "My favorite book growing up was Charlie and the Chocolate Factory," he told me. "That was the first book I ever bought with my own money." Reynolds loved the book so much that as soon as he finished it, he started to read it again.
Photo courtesy of the author