The "Modern" Vision of Toulouse-Lautrec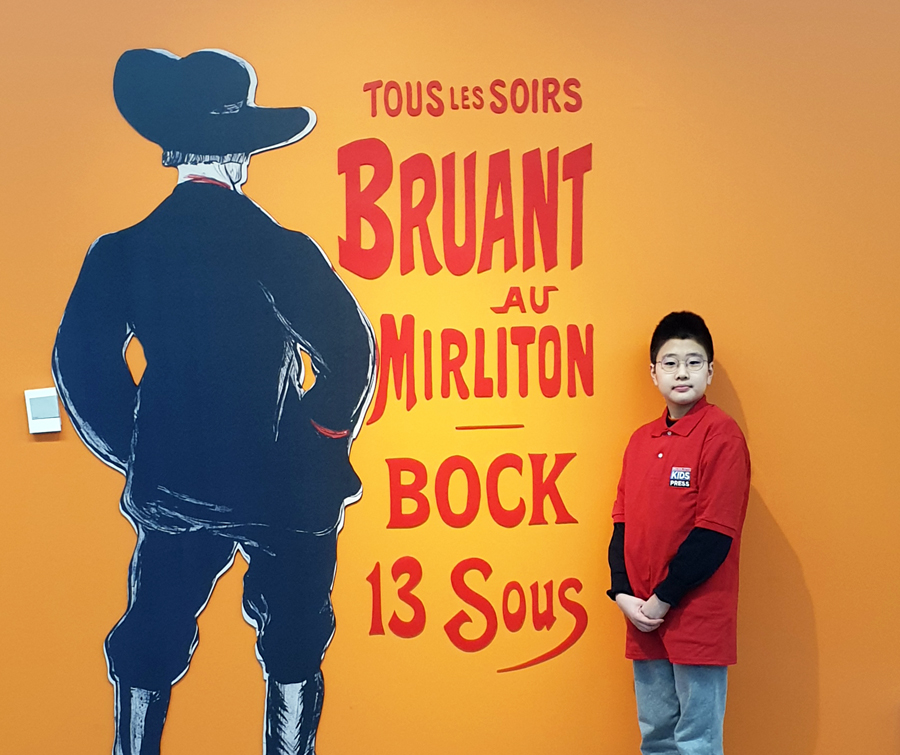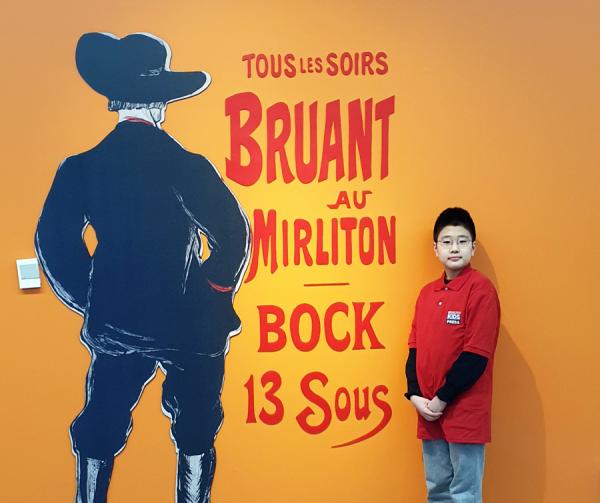 An exhibition of the works of Henri de Toulouse-Lautrec has created a sensation in South Korea, attracting thousands of visitors. It is the country's first-ever show devoted solely to the French artist, who is famous for his depictions of Parisian life in the late 19th century.
The Seoul Arts Center is hosting the exhibition, which includes about 150 drawings, posters, and sketches. Even fears about the coronavirus have not dampened the enthusiasm of visitors. 
A DIFFICULT CHILDHOOD
Toulouse-Lautrec was born in 1864 in France to wealthy parents. His parents separated when he was a young child, and he went to live with his mother. When he was 13, he fractured his right femur. The next year, he fractured his left femur.
Due to a genetic disorder, the injuries never healed. As a result, Toulouse-Lautrec's legs did not develop properly, leaving his growth stunted. Art became his refuge.
As a young man, Toulouse-Lautrec moved to the city of Paris and studied painting. He lived in Montmartre, an area that drew artists and intellectuals and was known for its colorful nightlife. 
THE "OBSERVER OF PARIS"
Many artists looked down upon Toulouse-Lautrec. He ignored them. "I don't belong to any school," he said confidently. "I work in my corner." He was fascinated by people who were shunned by society, just as he was because of his physical appearance.
When a dance club called the Moulin Rouge ("Red Mill") opened in Montmartre in 1889, Toulouse-Lautrec was asked to create posters to advertise the venue. He focused on capturing the precise movements of the dancers and even their facial expressions. He became known as the "observer of Paris."
"People [at the nightclub] took his posters home because they were so mesmerizing," Yi Jun Han, the curator of the Seoul exhibit, told me. "They were fascinated by Toulouse-Lautrec's unique and minimalistic style. He is thought to be a pioneer of the art of graphic design." 
A "MODERN" FEEL
The exhibition in South Korea is part of a world tour that began in 2007 in Italy. The artist's work is on loan from the Herakleidon Museum in Athens, Greece. 
"It's cool to see an aristocrat paint," said Danny Park, 12. "I'm happy people came to see the art even during the coronavirus outbreak." 
Visitors may be surprised by the contemporary feel of Toulouse-Lautrec's posters and sketches. "I didn't realize his works were more than 100 years old," observed Kim Na Ra of Seoul. "They are so modern!"
The exhibition will be open until May 3.
Photo courtesy of the author