Miss Peregrine's Home for Peculiar Children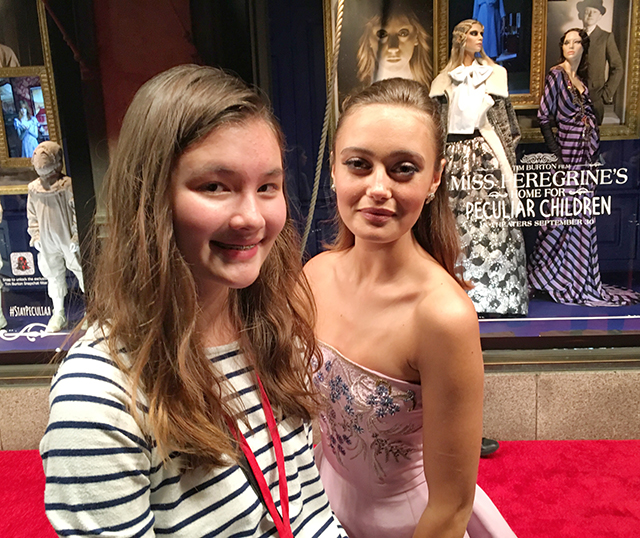 Adapted from the spooky #1 New York Times bestseller by Ransom Riggs, the film version of Miss Peregrine's Home for Peculiar Children hit the big screen last week. In the movie, Jake (Asa Butterfield) discovers an alternate world of "peculiars" (people with special powers), and a magical bird, Miss Peregrine (Eva Green), who watches over them.
Directed by Tim Burton, the movie is fast-paced, scary, and all about embracing who you are. I recently had a chance to talk with some of the stars at a red carpet event at Saks Fifth Avenue in New York City. Here are excerpts from our conversations.
What do you think makes the movie so special?
Asa Butterfield (Jake): It's got something for everybody. It's a film for kids, but it's also a film for people who like things to be a bit creepy, who like to get scared, so adults will like this, too. It's just a really sweet story, and visually it's incredible. It's quite hard to get across. You've got to see it.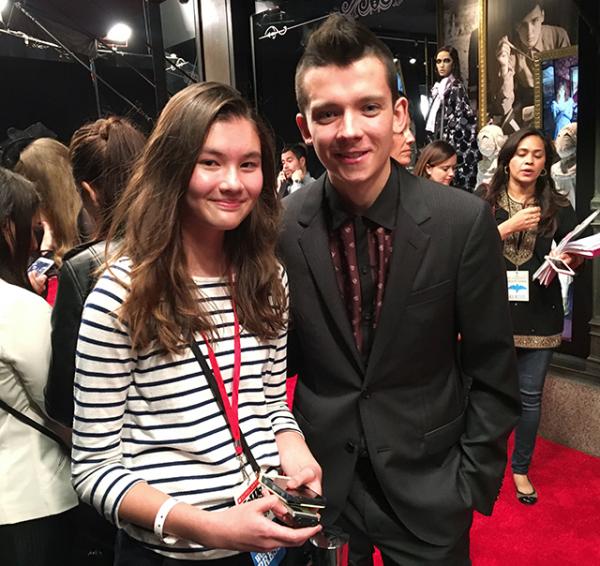 What are some of your funniest memories of making the movie?
Butterfield: At one point, Tim [Burton] brought a bunch of water guns onto the set, which turned the whole production into chaos. He also strapped a rake to his arm and used it as a kind of claw. It was attached to his wrist, so he couldn't shake people's hands! Tim Burton, man.
If you could pick your peculiarity, what would it be?
Butterfield: Super speed. Speed of light! Swoosh!
What do you hope fans take away from the movie?
Eva Green (Miss Peregrine): I'm sure that they will love the magic, the striking images. It's classic Tim Burton. It's a movie that celebrates outcasts in a way that no one can do better than Tim. It shines this beautiful light on outsiders, and outsiders are beautiful.
How did you react when you got the part?
Ella Purnell (Emma Bloom): I cried. That's the truth, I did.
If you could have a peculiarity, what would it be?
Purnell: I would choose a super-speedy photographic memory because then you could learn anything you read: all the maps, all the languages, and you'd be really smart.
What are you most excited for fans of the book to see in the movie?
Ransom Riggs (author): I'm excited for people to get lost in the movie—the emotions, the relationships, the beautiful things that Tim created. I'm in love with it all!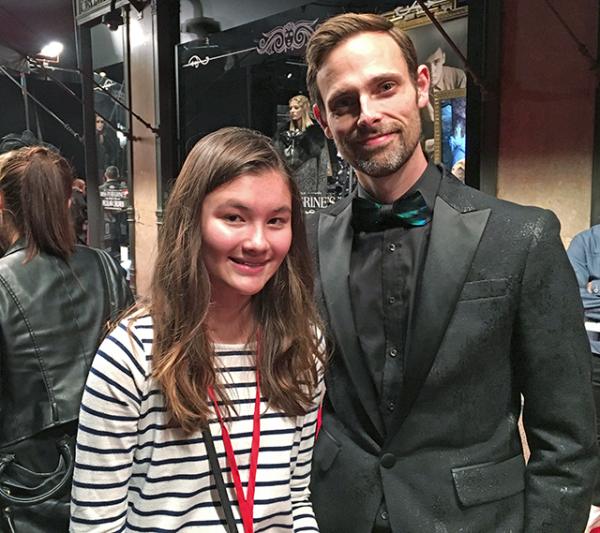 What is the movie's message?
Lauren McCrostie (Olive): We're trying to encourage people to embrace their peculiarity, be happy with who you are, and accept all your weird qualities because weird qualities are there for a reason, and they're super fun!
Which "peculiar" is your favorite, and why?
Finlay McMillan (Enoch): I enjoy Millard's because invisibility would be quite a cool peculiarity to have, and you could eavesdrop on anybody.
What do you hope fans learn from the movie?
McMillan: I hope that they learn to embrace their differences, that being different actually makes you more—I want to say successful, but I don't mean successful. Being different is a good thing, because if everyone's the same, then no one's going to notice you.
Photos courtesy of the author