A Milestone for the Coretta Scott King Awards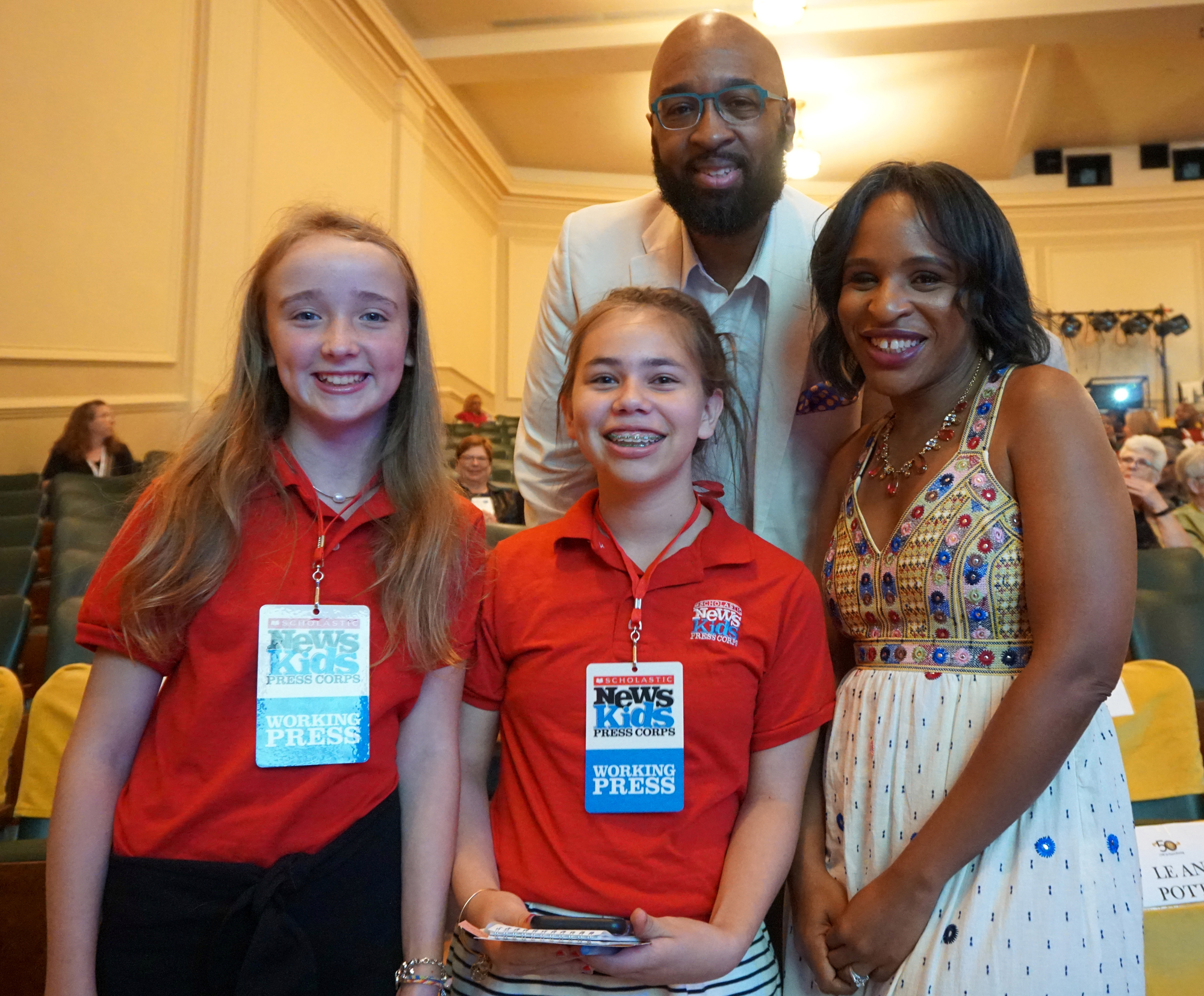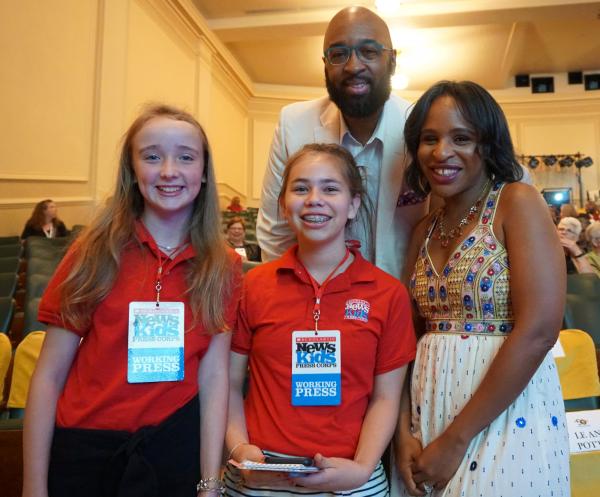 "Your voice matters," author Renée Watson told Kid Reporters Grace Denny and Sidonie Gillette at the 50th anniversary gala for the Coretta Scott King Book Awards. Past and present award winners attended the June celebration, which was held at the Library of Congress in Washington, D.C. 
Created in 1969, the awards honor Martin Luther King Jr.'s widow, Coretta Scott King, who carried on the civil rights leader's work after his assassination. Each year, the American Library Association recognizes outstanding children's book authors and illustrators who explore and celebrate the African American experience. 
Watson won the Coretta Scott King Author Award in 2018 for Piecing Me Together (Bloomsbury), a novel that examines the power of finding one's voice. "I feel like I'm part of the legacy," she said.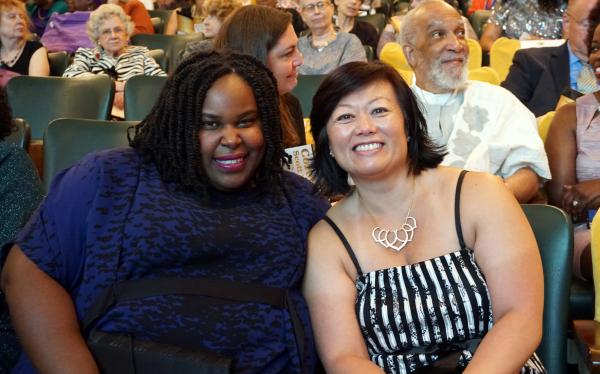 HELPING KIDS SEE THEMSELVES
Librarian of Congress Carla Hayden, National Ambassador for Young People's Literature Jacqueline Woodson, and award-winning authors Kwame Alexander and Andrea Davis Pinkney headlined the anniversary celebration. Other past honorees in attendance included Jason Reynolds, Christopher Paul Curtis, Kadir Nelson, David Barclay Moore, Jerry Pinkney, and Brian Pinkney. 
The awards provide increased visibility for Black authors, allowing children of color to see themselves reflected positively in literature. "There has been a long history of not having diversity in books, especially in kids' books," said Nicola Yoon. "To have an award that focuses on that is really important."
Yoon won the Coretta Scott King/John Steptoe Award for New Talent in 2017 for The Sun Is Also a Star (Delacorte Press). The novel was recently made into a movie.  
"DISCOVERING A STORY"
"When I was growing up," said Kekla Magoon, "I didn't find many books that were about kids who looked like me. It's really exciting to be part of an awards program that brings books about Black kids to all kinds of readers." Magoon's middle-grade novel, The Season of Styx Malone (Wendy Lamb Books), is a 2019 Coretta Scott King Author Honor Book. 
Magoon added that her love of reading led to a writing career. "I was always a big reader," she said. "I loved books, and I loved stories. I'm glad that I'm able to give someone else the experience I had of loving to read and discovering a story."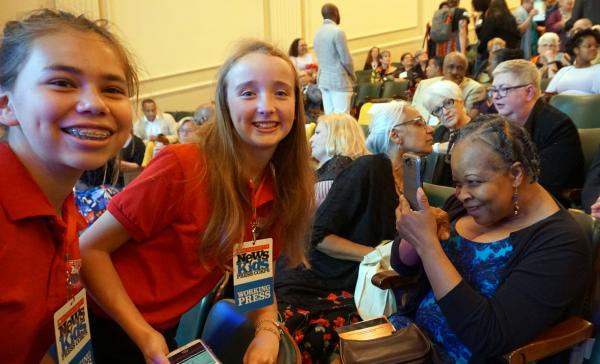 FINDING COMMON GROUND
The evening brought together authors, illustrators, librarians, educators, and book lovers with a shared purpose, said Rita Williams-Garcia, the author of several award-winning novels for young people, including One Crazy Summer and Gone Crazy in Alabama.
"I hope I inspire kids to really want to know about other kids," Williams-Garcia said, "and see what they have in common."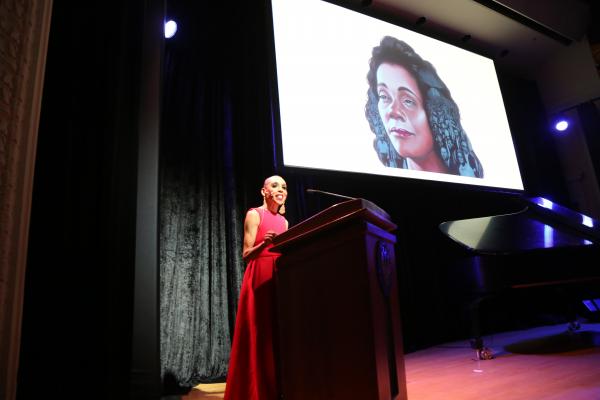 Top photos: the Scholastic News Kids Press Corps; bottom photo: the American Library Association