The Met's Magical Christmas Tree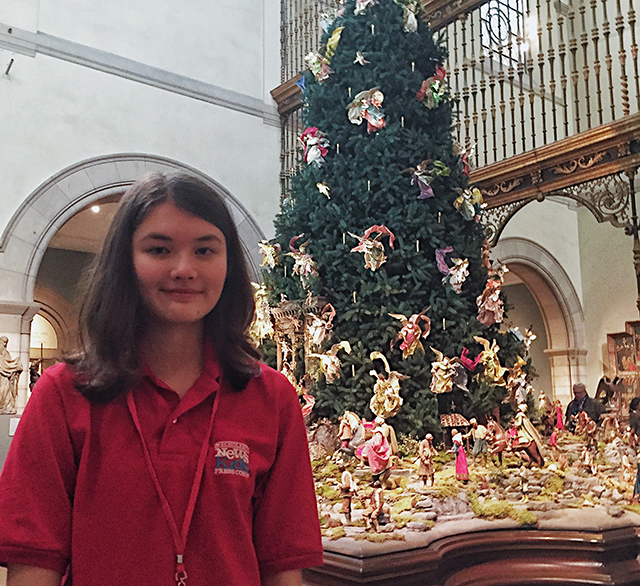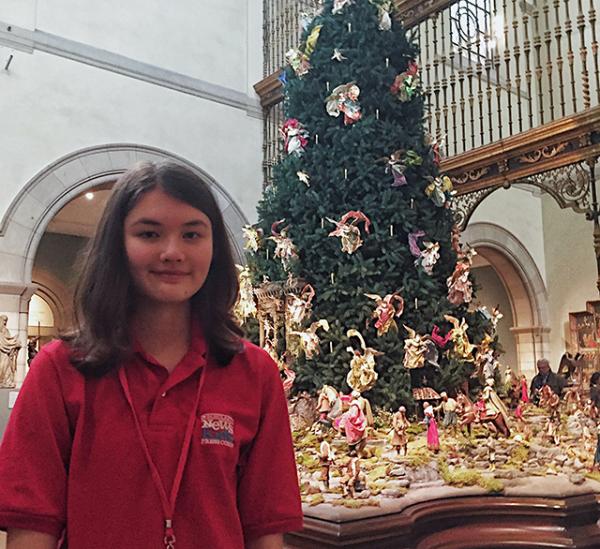 There's nothing like Christmas in New York City. Among hundreds of traditions, one of the most beloved is the Metropolitan Museum of Art's famous Christmas tree. People from around the world visit the Met on Fifth Avenue daily and are stunned by the dramatic 20-foot tree and its gorgeous decorations.
There is always a crowd gathered around the tree in the Medieval Art gallery, which feels like a cathedral because of the high ceilings. Instead of the usual ornaments, beautiful angels and candles hang from the boughs of the tree.
At the base is an elaborate crèche--a representation of Jesus' birth. It features traditional elements: the Nativity, the three Wise Men, and the townspeople of Bethlehem, as well as animals. At the center, Mary and Joseph are holding baby Jesus, surrounded by nearly 140 lifelike, handmade figurines.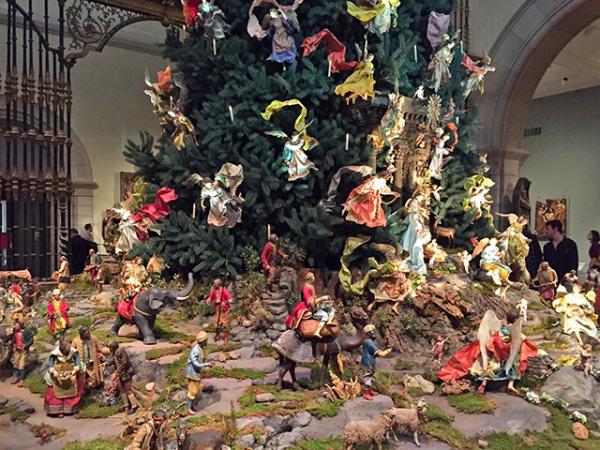 Jasmin, an Australian student studying in the United States, says that the tree is "refreshing because you don't often see trees like this." Five-year-old Carolina says that her "favorite part of the tree is baby Jesus."
Betty Grubb from Nashville, Tennessee, likes the tree because "there is so much controversy about religion, but it's always wonderful to see it displayed in such a beautiful way." No matter what religion you practice or how old you are, this tree is a fun way to view art and celebrate the holidays.
A TREE WITH A LONG HISTORY
The tree has a rich history behind it. The ornaments and figurines were donated in 1964 by private collector Loretta Hines Howard. The crèche is much older than that. It was made in the 18th century by Italian sculptor Giuseppe Sanmartino from Naples.
The angel ornaments are composed of a variety of materials. The bodies are made out of wire, the limbs are wood, and the heads are terracotta. Most impressive, these figures are dressed in fine embroidered garments and jewels.
If you find yourself at the Met during the holidays, visit the tree, and meet windswept angels and humble shepherds. The tree will be on display until January 8, 2017.
Photos courtesy of the author