Memorial Day Rituals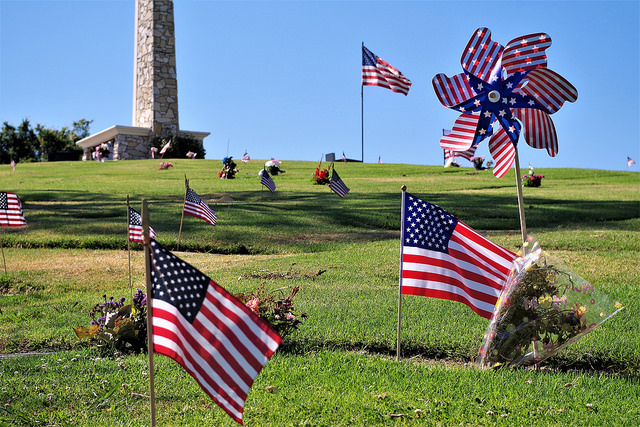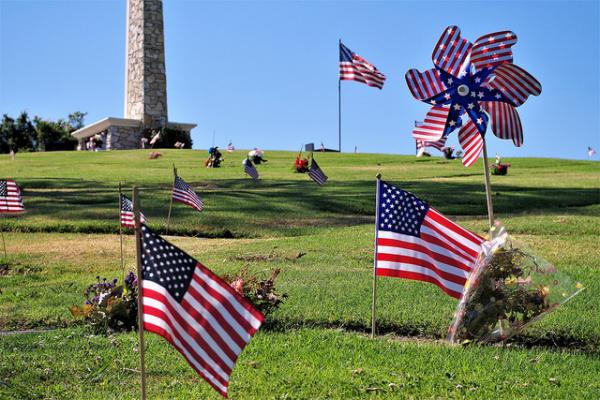 A year after the Civil War (1861-1865), Americans began to officially grieve for the more than 600,000 Union soldiers who had been killed in battle. Since then, Memorial Day has been celebrated on the last Monday of every May. It is a time to honor those who have died while serving in the United States military.
People come together in communities across the country to pay their respects with parades, tributes, and ceremonies. In many cemeteries, wreaths are placed on the gravestones of fallen soldiers. Flags are flown at half-mast. 
This year, on May 28, I participated in a flag ceremony at Bethesda-Chevy Chase War Memorial with my Boy Scout troop. The event honored "those men and women of the Bethesda-Chevy Chase area who gave their lives in the defense of our country." The inscriptions on the memorial, which was dedicated in 1960, included those were killed in World War I, World War II, the Korean War, and the Vietnam War.
HONORING THE FALLEN, CELEBRATING FREEDOM

During military ceremonies, soldiers and officials observe rules pertaining to flag etiquette. These include not letting the flag touch the ground. "So many people have died for it," says Mike Saunders, a local official. "You must never let the flag hit the ground, and when it is unserviceable, you must ceremonially burn it."
Treating the flag with respect is one of the many ways that people can show their respect, says Bruce French, a government contract worker who attended the Bethesda ceremony. "A lot of people don't realize how the rights they are given here in the U.S. aren't necessarily [given] in other countries."
For Brian Johnson, scoutmaster of Boy Scout Troop 439, "remembering soldiers who died in battle and celebrating the freedom they fought for are probably the best parts."