Meet Pepper the Robot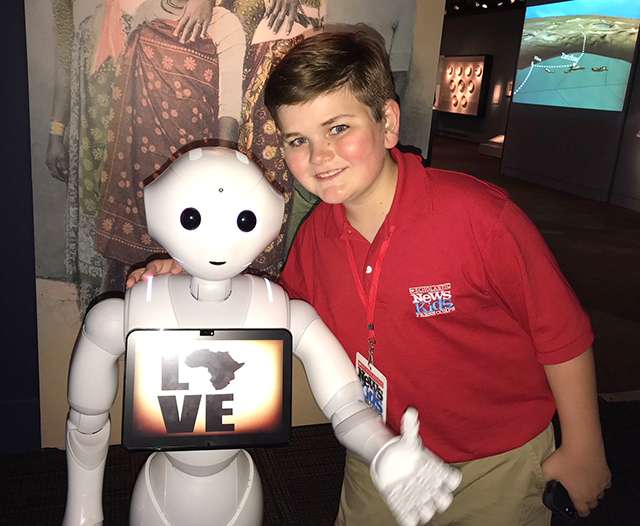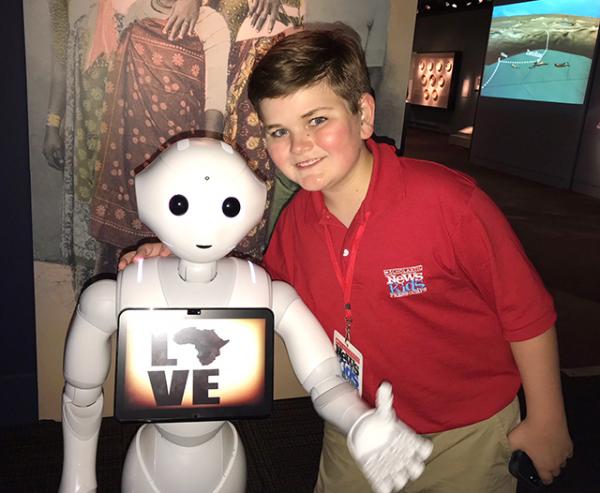 If you walk through the doors of a Smithsonian Institution museum in Washington, D.C., you may be greeted by an unusual employee. A Japanese tech company recently donated 25 interactive humanoid robots to the Smithsonian. All of the robots are named Pepper.
Each Pepper stands 4 feet tall and has a torso-based computer tablet. Built by SoftBank Robotics, the robots are programmed to share information about the museum in which they're based.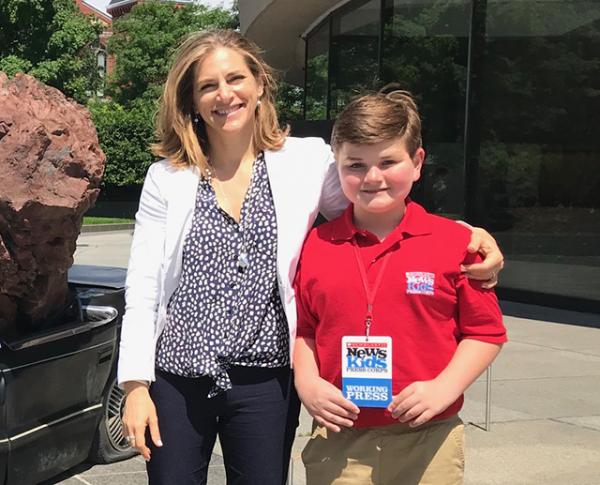 A POPULAR "EXPERIMENT"

During a recent visit to the Hirshhorn Museum and Sculpture Garden, I spoke with Rachel Goslins, director of the Smithsonian's Arts and Industries Museum.
"Pepper is basically an experiment," Goslins said. "The idea is to explore and see how a robot performs in this kind of environment."
Museum visitors enjoy Pepper's spontaneity. The robot can tell stories and answer basic questions. People even take selfies and dance with it.
"The robot definitely draws big crowds," said Allison Peck, director of marketing at the Hirshhorn. "People just love Pepper."
According to the Smithsonian Institution's website: "Pepper gives our museum staff a new option to reach and engage visitors." For example, Pepper teaches Swahili phrases to visitors of the "World on the Horizon" exhibit at the Smithsonian's National Museum of African Art.
Pepper also has the unique ability to draw guests to less-visited areas of the Smithsonian's museums. When Pepper is placed in a strategic spot, crowds are attracted to that location.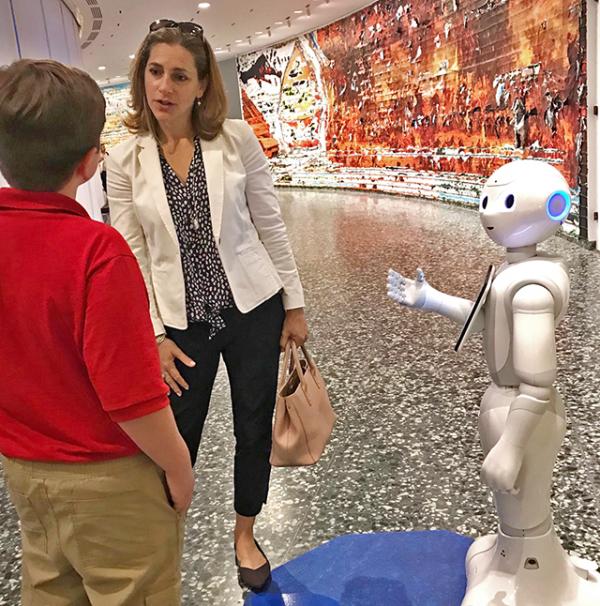 PARENTING A PEPPER

When not educating museum visitors, Pepper is behind the scenes in the Smithsonian offices, getting charged and programmed. Once charged, Pepper can run for about 8 hours.
Many museum employees are eager to participate in this interactive experiment. "Smithsonian staff members who work with Pepper are jokingly referred to as Pepper Parents," Goslins said.
Pepper plays an important role at the Smithsonian, but the robot "is not meant to replace human jobs," Goslins explained. "It's meant to enhance our visitors' experience while they're here with us."
The Smithsonian is one of the first institutions in the world to experiment with this type of technology. So far, Pepper is a hit.
Photos courtesy of the author