Meet the Dactyl Hill Squad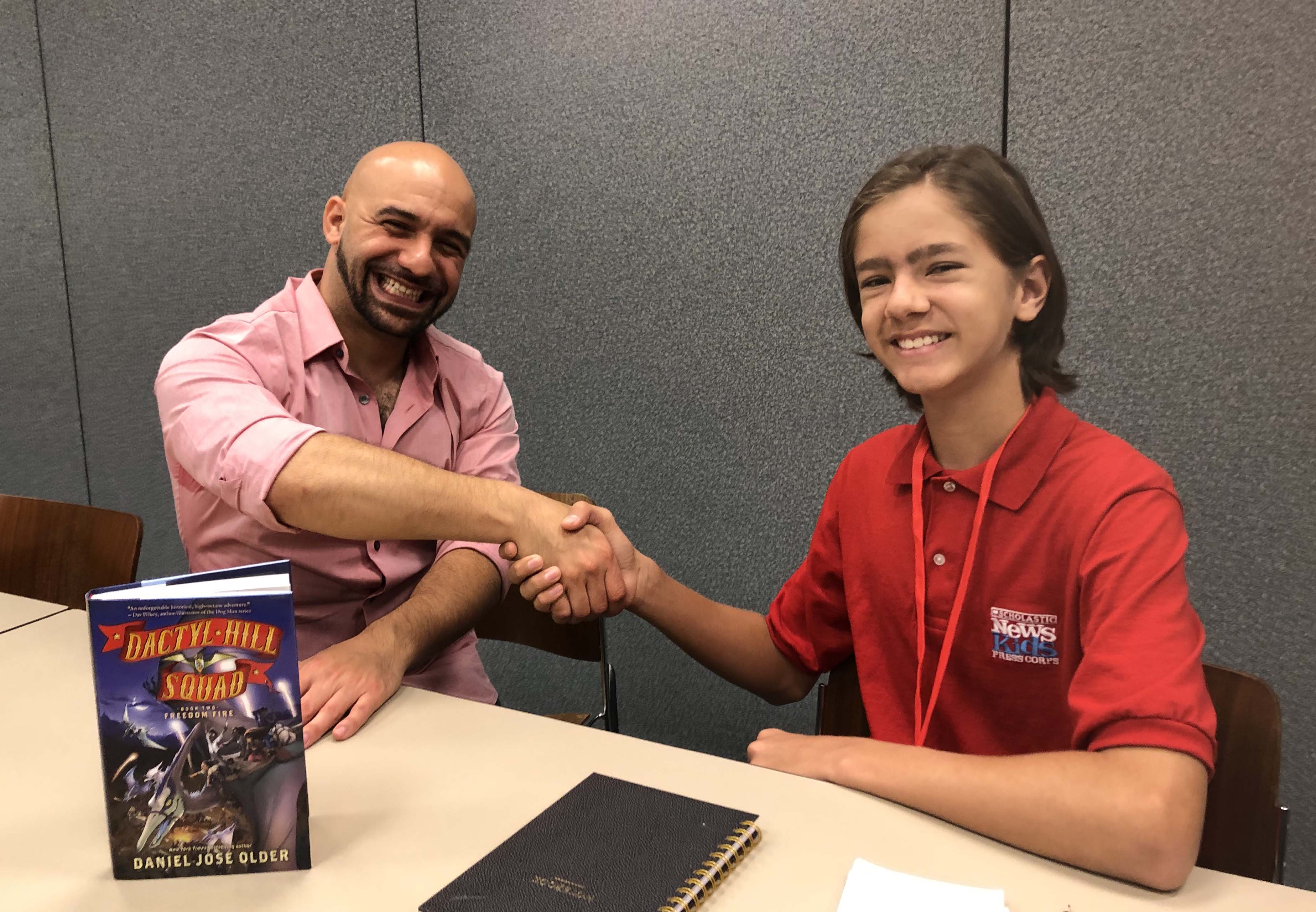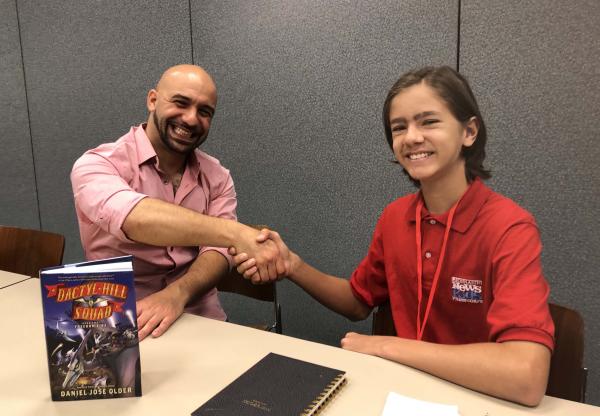 The Dactyl Hill Squad series, says author Daniel José Older, "shows what it means to be a hero in times of trouble." I spoke with the author about his middle-grade novels last month at the Orlando Book Fest in Florida.
Set against the backdrop of slavery and the Civil War (1861-'65), the Dactyl Hill series takes place during a time that has plenty of trouble and plenty to be heroic about.
In Book One's thrilling ride, readers meet a teenaged orphan named Magdalys Roca who lives in New York City. Although removed from the Civil War battlefields of the South, the city is still a terrifying place for black and brown kids like Magda, who are sent to live in the Colored Orphans Asylum. But Magda has a gift—the ability to communicate telepathically with the dinosaurs that live among the humans scarred by riots and violence. 
DANGER AND EMOTIONAL TURMOIL
In Book Two, Freedom Fire (Arthur A. Levine Books, May 2019), Magda travels to the South with her friends to help rescue her brother, a soldier fighting for the Union Army. Magda has heard that he's been injured and is determined to save him.
Along the way, the young heroine meets and helps the Louisiana Native Guard, an all-black regiment in the Union Army, and is sent to New Orleans on an important mission. The journey is filled with danger, unexpected twists, and emotional turmoil.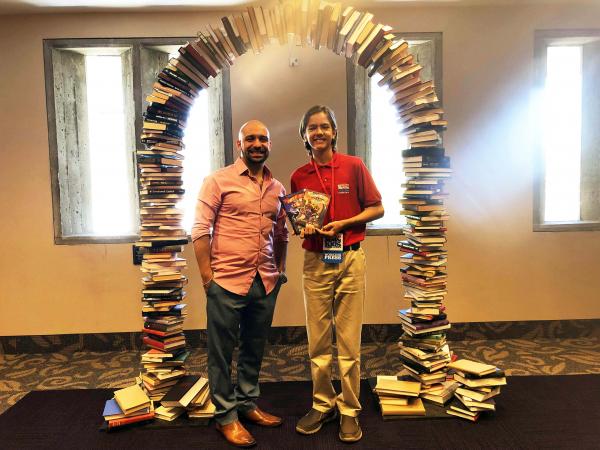 BOOKS CAN CHANGE LIVES
When asked about his creative process, Older said: "All of my writing comes back to self-reflection. I have to know what I'm inspired by and what I'm capable of and follow that as best I can."
Although the stories are dinosaur-filled fantasy adventures, they are also remarkably accurate historical tales. Older said that he did more research for this series than for any his previous books, which include the best-selling Shadowshaper series.
"I fell in love with the research part of it so much that I caught myself reading Civil War books for fun," the author said. "Sometimes, there's stuff in your research that's very interesting but doesn't apply to what you're doing, so you have to keep moving." 
Older hopes that kids will get as excited about history while reading his books as he did while writing them. "When people start seeing themselves as the heroes in history," he said, "it can really change lives."
Photos courtesy of the author