Maya​ ​Lin:​ ​An Artist​ for​ ​the​ ​Environment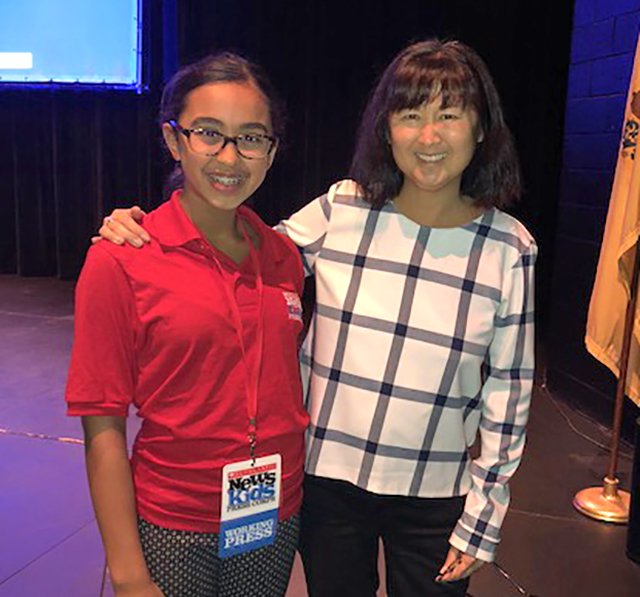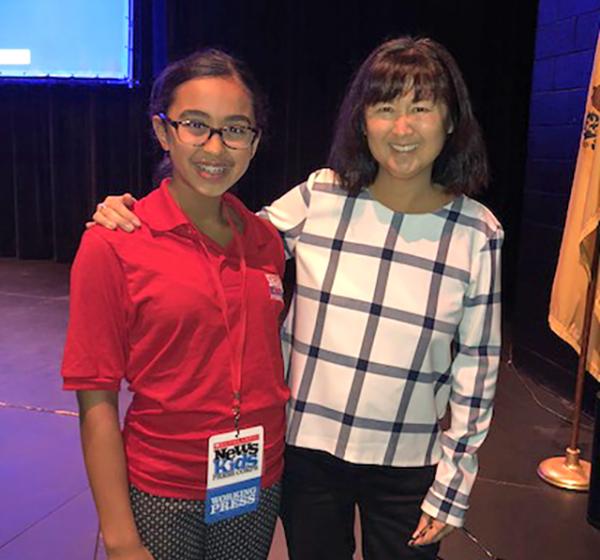 Artist and architect ​Maya​ ​Lin​ ​became famous at a young age. In the early 1980s, when she was 21 and still an undergraduate at Yale University, Lin won a national competition to design a memorial honoring those who served in the Vietnam War.
The Vietnam Veterans Memorial, which is based on Lin's design, is located in Washington, D.C. Visited by three million people each year, it is one of the capital's most popular and influential monuments. ​
Lin was born in Ohio to the parents of Chinese immigrants. She is celebrated for many other works, including the ​Civil​ ​Rights​ ​Memorial​ ​in​ ​Montgomery, Alabama, and the Riggio-Lynch Chapel in Clinton, Tennessee.
In 2016, then-President Barack Obama presented Lin with the nation's highest civilian honor, the Presidential Medal of Freedom, for her architecture, sculpture, and landscape art. A 1994​ ​​documentary​ ​exploring the artist's​ ​work, Maya​ ​Lin:​ ​A​ ​Strong​ ​Clear Vision, won an Academy Award.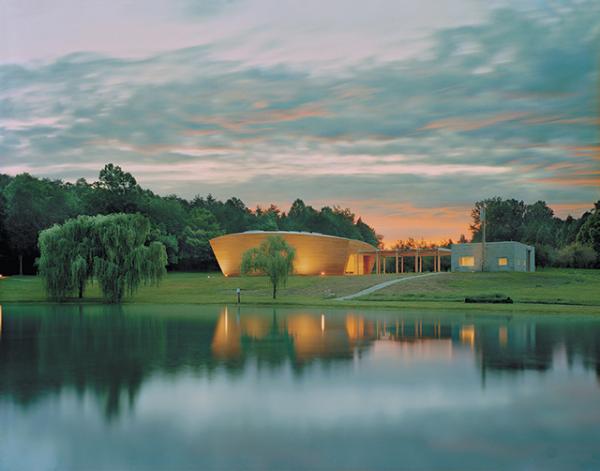 Lin​ ​recently spoke ​at​ ​William​ ​Paterson​ ​University​ ​in​ ​Wayne,​ ​New​ ​Jersey,​ ​as part​ ​of​ ​the​ ​university's​ ​distinguished​ ​lecture​ ​series.​ ​She talked about​ ​her​ ​most-recent ​memorial,​ "What​ ​is​ ​Missing?" The interactive website​ ​focuses on the mass extinction of species.  
After Lin's presentation, I had the chance to talk with her. Here are highlights from our conversation, which has been lightly edited:
Why did you want to become an architect?
I think of myself more as an artist—making sculptures—who also happens to build buildings. My father was a ceramicist and Dean of Fine Arts at Ohio University. I grew up in the Fine Arts building. I was casting bronzes at the university foundry by the time I was in high school and making art all the time. But I was also a strong student and loved math and science.
At Yale, I decided that architecture would be a perfect combination of art and math. My formal training is in architecture. [Lin earned a Master's Degree in Architecture in 1986.] But I've split my time equally between the two disciplines. Nature, science, and creative thinking are huge sources of inspiration for me.
Did you feel close to nature and the environment as a young person?
Yes. When I was growing up, our house was surrounded by woods. I was almost always outdoors, playing in the woods behind the house. The environmental movement was also a strong influence on my childhood. I've always been very focused on nature and science and the environment in my work.
What inspired you to launch the "What is Missing?" project?
My concern for the environment and the sad fact that one species is causing the extinction of so many other species, as well as the urgency of trying to address climate change. By protecting and restoring habitats, we could reduce [fossil fuel] emissions and protect biodiversity at the same time.
What do you want kids to know about "What is Missing?" and how they can help preserve habitats?
There are so many nature-based solutions that would help us and help other species, including:
• Protecting and restoring landscapes—agricultural, ranching, wetlands, and coastal areas.
• Reforming agricultural practices so that the soil becomes much more drought-resistant and does not expose us to toxic pesticides. That would also help protect birds, insects, and other species.
• Reforming ranching practices to help increase biodiversity, restore degraded pasture land, and make our lands more resistant to drought, while absorbing significant amounts of carbon [caused by burning fossil fuels].
What is the role of an artist and architect?
To show us a new way of looking at the world. I believe that all of us—whether we choose to help other people or the planet—should give back and help others.
Top photo courtesy of the author; bottom photo courtesy of Tim Hursley, The New York Review of Books