Mary Poppins Returns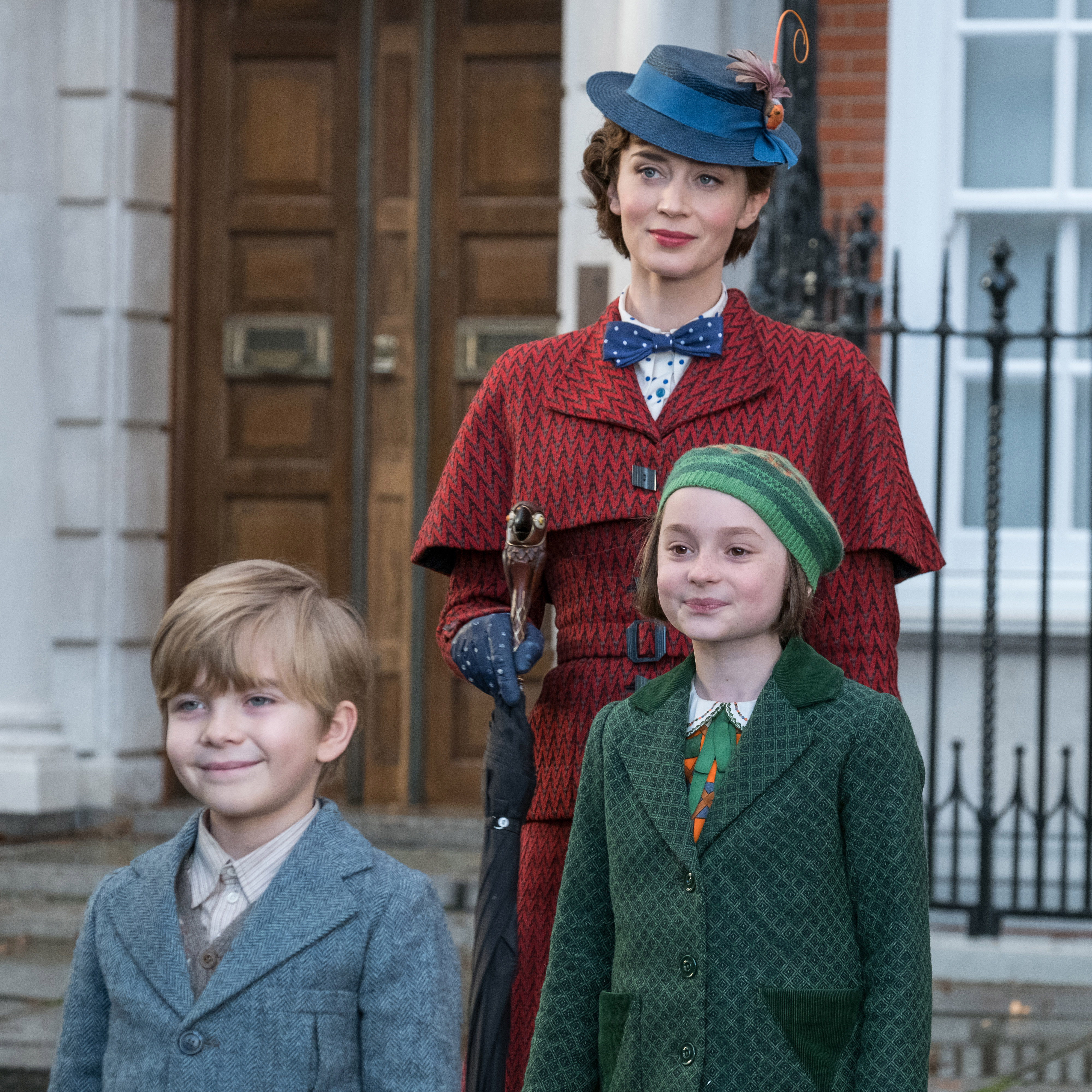 WATCH THE VIDEO
Click below to see Alula's conversation with director Rob Marshall.
In 1964, the movie Mary Poppins dazzled audiences young and old. Based on a book series by P.L. Travers, the story centers around a magical nanny who cares for two children living in London, Jane and Michael Banks. The film won five Academy Awards and became an instant classic.
The new Disney sequel, Mary Poppins Returns, explores the life of the Banks siblings now that they are grown. When the film opens, Michael, who is played by Ben Whishaw, is a widower with three young children. While grieving the loss of his wife, Michael is also facing financial ruin. When Mary Poppins reappears, she and the Banks offspring must work together to save the day.
"LOOKING FOR HOPE"
Last month, I attended a press event for Mary Poppins Returns in Beverly Hills, California. While there, I spoke with Rob Marshall, who directed the musical fantasy. A former choreographer, Marshall won an Academy Award in 2002 for his direction of Chicago. He also directed Into the Woods and other popular films and TV programs.
"I certainly wanted to be a part of it," Marshall said about directing the sequel, "of sending that message out into the world now, of looking for hope and light in a dark time."
Marshall decided to set the movie in a time that felt more current than the original. He chose 1930s London during the Great Depression, known as the Great Slump in England.
"Although it's not taking place in 2018," Marshall said, "by setting it in an era that felt more real, I thought people would be able to connect with the family."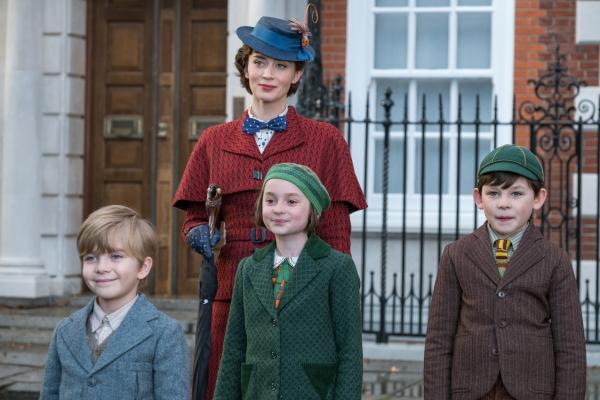 A "MAGICAL" EXPERIENCE
Many people associate Mary Poppins with Julie Andrews, who played the role in the original movie. When award-winning actress Emily Blunt was asked to star in the sequel, she found the idea "daunting."
Known for her performances in Into the Woods and The Devil Wears Prada, Blunt chose not to re-watch the original movie until after she had filmed Mary Poppins Returns. She didn't want to compare herself to Julie Andrews.
Marshall reassured Blunt. "There's not another person on this planet who could play that part but you," he told her. For inspiration, Blunt read the stories by Travers.
The sequel also includes Lin-Manuel Miranda, Meryl Streep, Colin Firth, and Emily Mortimer, who plays Jane Banks. When asked about working on the production, Mortimer said, "Every single moment was magical." So is the movie, which opens in theaters nationwide on December 19.
Photo by Jay Maidment © 2018 Disney Enterprises, Inc. All Rights Reserved