A Mardi Gras Celebration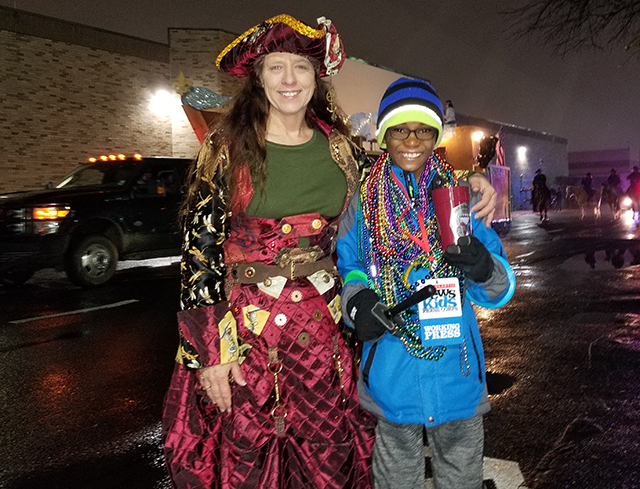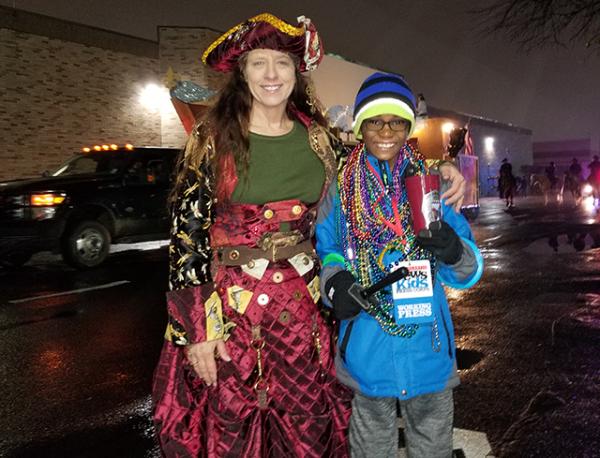 Mardi Gras is French for "Fat Tuesday." Traditionally, Mardi Gras celebrations, feasts, and parades are held the day before Ash Wednesday, which is the first day of Lent in the Catholic religion. The celebrations offer a last chance to indulge in merriment before the solemn season of Lent begins.
Mardi Gras celebrations are held in several regions in the United States. Louisiana is arguably the best-known location for such festivals. The city of New Orleans, which held its first parade in 1699, draws hundreds of thousands of tourists to its parade each year.
Parades are usually organized by groups that are known as krewes. Each krewe has its own name, parade theme, areas of community service, groups of floats, and even a royal court.
"FAMILY-FRIENDLY"
This Mardi Gras season, I was invited to participate in the second annual Children's Parade in Bossier City, Louisiana. The parade was coordinated by Helen Phares, who is captain of the Krewe de les Femmes Mystique.
"We created this event to offer children a fun, safe, family-friendly way to celebrate Mardi Gras," Phares said. The parade route circles a mall. Nearby streets are secured so that children are safe from outside traffic. 
The adults who work at the event and ride in the floats have loved Mardi Gras since childhood. Veronica Cook, who works with the krewe, said that it often takes several months to prepare a float. A favorite float for kids this year was Nemesis I, a replica of a pirate ship.
Each float carries local officials. Members of the krewes throw beads, candy, and toys to parade watchers. The items are called "throws" because attendees call out, "Throw me something, Mister!"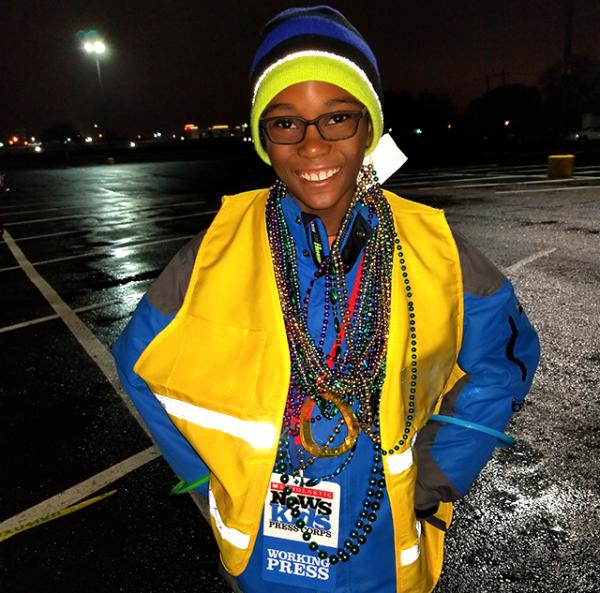 This year, the Grand Marshall of the Children's Parade was local author Jill Conner Browne. When asked what she enjoyed most about Mardi Gras, she said, "riding in the parade, throwing beads, and making children smile."
As for how she would explain Mardi Gras to students outside of the Gulf Coast region, Browne said: "You can't explain Mardi Gras as well as you can experience it. It makes you happy. It makes you dance. If you want to understand Mardi Gras best, then you need to attend a parade, and feel it!" 
Photos courtesy of the author