Marching for Science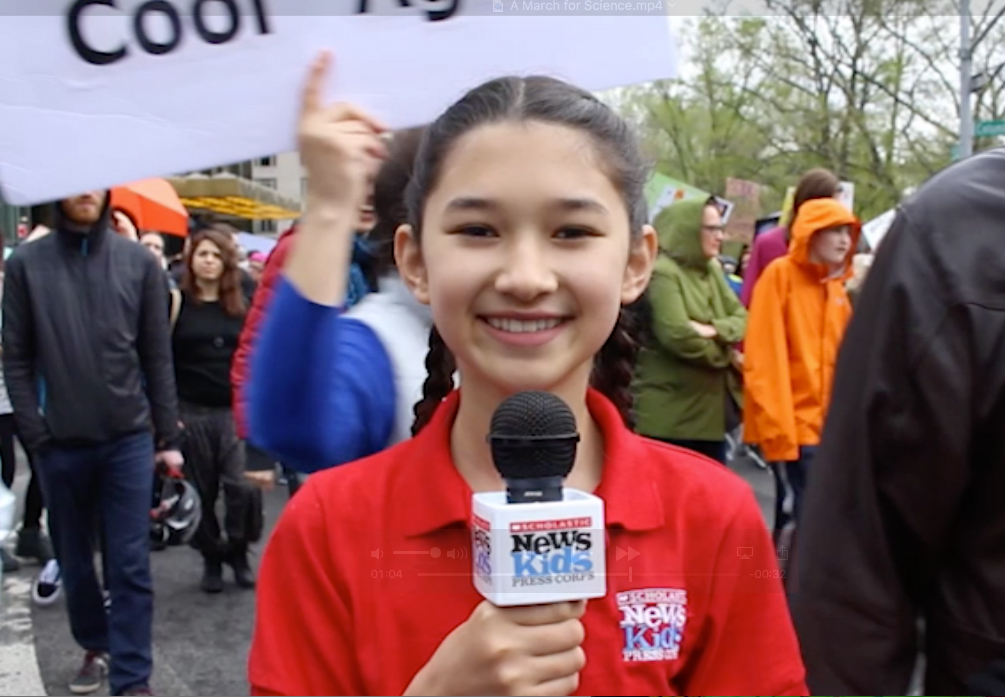 WATCH THE VIDEO
Click below to see Ava reporting from the March for Science in New York City.
On Earth Day, April 22, a global March for Science (M4S) took place in more than 600 cities around the world. An estimated 1 million scientists and enthusiasts, including Bill Nye the Science Guy, took to the streets to acknowledge the important role that science plays in our lives.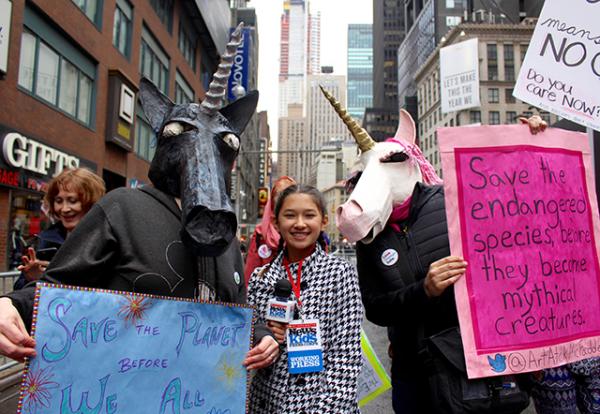 The M4S movement began in January, the day after President Donald Trump was sworn into office. Jonathan Berman, a postdoctoral fellow at the University of Texas Health Science Center in San Antonio, read a news article online entitled, "All References to Climate Change Have Been Deleted from the White House Website."
A comment in response to the article caught Berman's attention. It said that scientists should march in Washington, D.C., to voice their concerns about Trump and members of his administration who disregard the causes and effects of climate change. Scientific policy, scientists say, should be nonpartisan and based on evidence.
Renowned astrophysicist Neil deGrasse Tyson argues that anyone in a position of power who denies the science behind climate change poses a threat to society.
"Scientific truths emerge by consensus—not of opinion, but of observations and measurements," Tyson wrote in a recent essay. "Science is a foundation on which you base your politics, lest you undermine a functioning, informed democracy."
"THE ONLY EARTH WE HAVE"
Because of his concerns, Berman decided to act. He purchased a web domain, MarchForScience.com, and set up Facebook and Twitter accounts. He wrote that a march would "send the message that we need to have decisions being made based on thoughtful evaluation of evidence." Within three days, 700,000 supporters had signed up.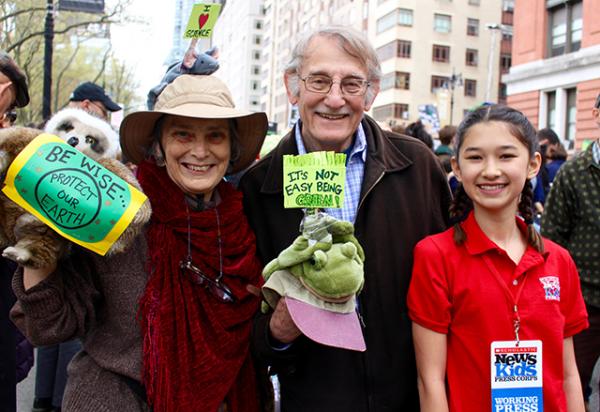 New York City residents Mary Stenton Carson, a science teacher, and Mike Carson brought their owl and frog puppets to the march.

At the New York City march, many participants wore costumes. People dressed as famous scientists, astronauts, dinosaurs, and even endangered species.
New York City residents Mary Stenton Carson, a science teacher, and Mike Carson brought their owl and frog puppets. They wanted wanted to show "how important it is to protect our Earth because it's the only Earth we have."
Several kids marched because of their concern about damage being done to the planet. George Hanes, 8, dressed as physicist Albert Einstein.
"I just like science," George said, "and I really think that we can stop the environment from being polluted,"
Golchin DaBashi, 8, expressed concerned about global warming. "We don't want our Earth to end up like Venus, Mercury, or Mars," Golchin said. "We would end up melting."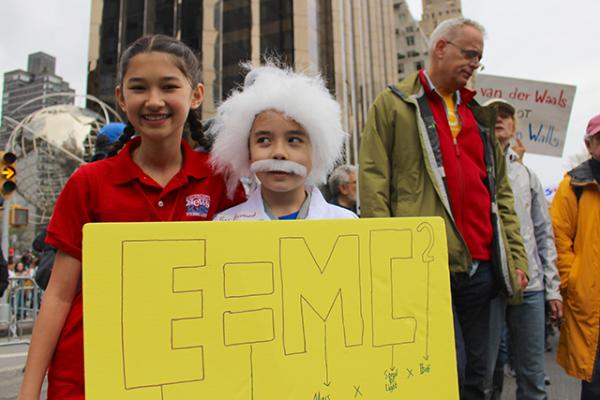 "SCIENCE IS COOL!"
Ayana Elizabeth Johnson, a marine biologist and policy expert, was one of the co-chairs of the New York City march. She said that she was happy to see so many kids participating.
"What we learn through science keeps us safe and healthy," she said. "It [also] gives us really fun and useful gadgets like smartphones. Science is cool!"