Marching for the Climate in Canada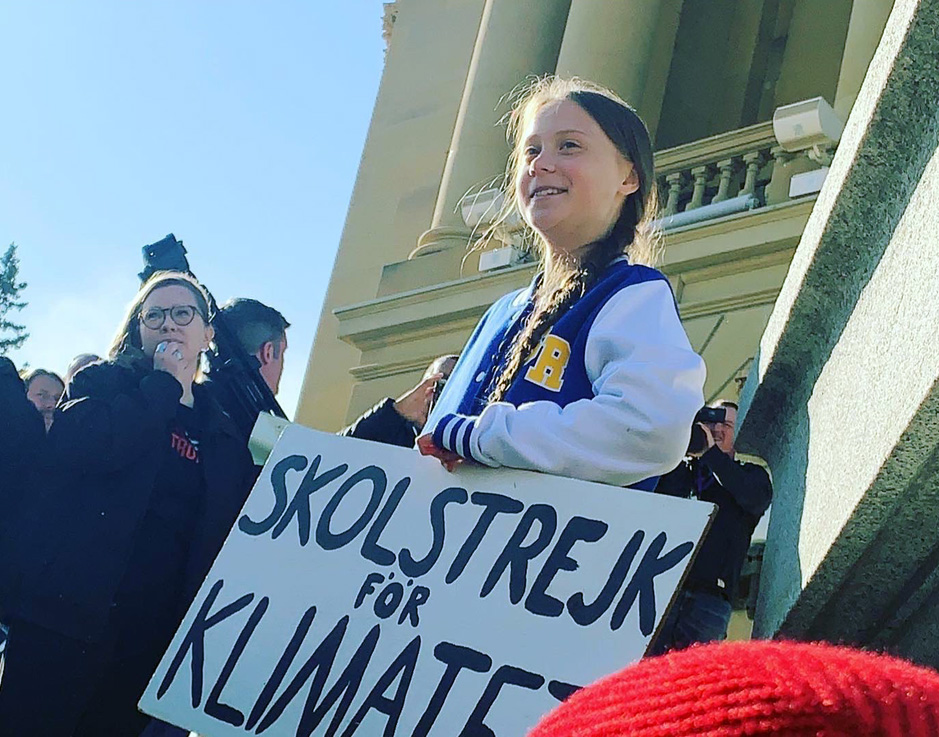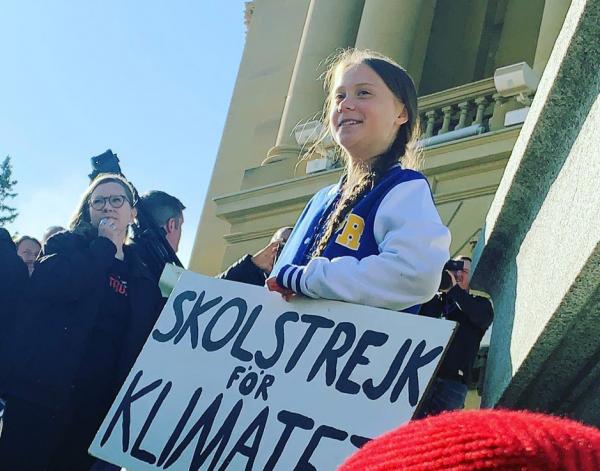 In October, thousands of people participated in a climate strike march in Edmonton, the capital city of the Canadian province of Alberta. Swedish activist Greta Thunberg, 16, spoke at the event, which took place on a school day. She had a message for lawmakers.
"If you think we should be in school, then we suggest you take our place in the streets," Greta said. "Or better yet, join us so that we can speed up the process." 
Climate Justice Edmonton, Indigenous Climate Action, Edmonton Youth for Climate, and smaller grassroots groups were among the local organizers.
"This climate march shows us that Canadians demand action," said Chris Gusen of Climate Justice Edmonton. "There are thousands of people here today."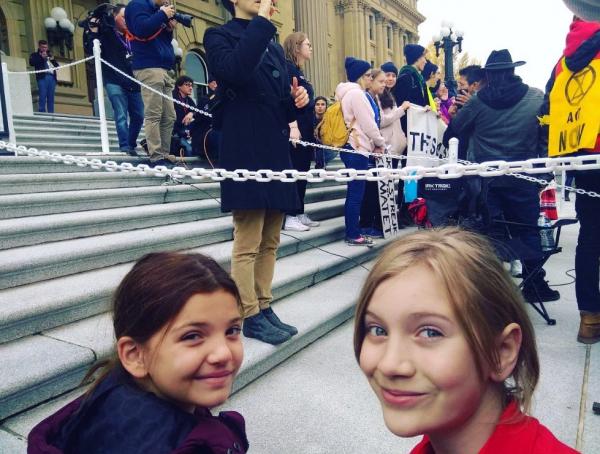 DIFFERING VIEWS
Participants gathered at the Beaver Hills House Park in Edmonton and marched to the grounds of the Alberta Legislature. Many said that they support a Green New Deal for Canada, an ambitious plan that calls for transitioning to 100% renewable energy by 2030 and protecting the rights and lands of indigenous people.
There also was a pro-energy counterprotest organized by the Alberta chapter of United We Roll Convoy for Canada. The group advocates for the oil and gas industry and its workers. They say that Canada already has some of the strictest environmental and safety regulations in the world.
Alberta's economy is based largely on the oil and gas industry. There is a divide between people who say that it boosts the economy and can produce clean energy and those who support moving away from fossil fuels.
Both protests were peaceful and brought together groups with differing viewpoints. "It was a gorgeous day, and we all had an amazing time," said Haley Wile of United We Roll. "We proved our point and were warmly received. That's the Canada we love. There was such energy when we all sang 'Oh Canada' together."
Photos courtesy of the author