Making a Splash in Seattle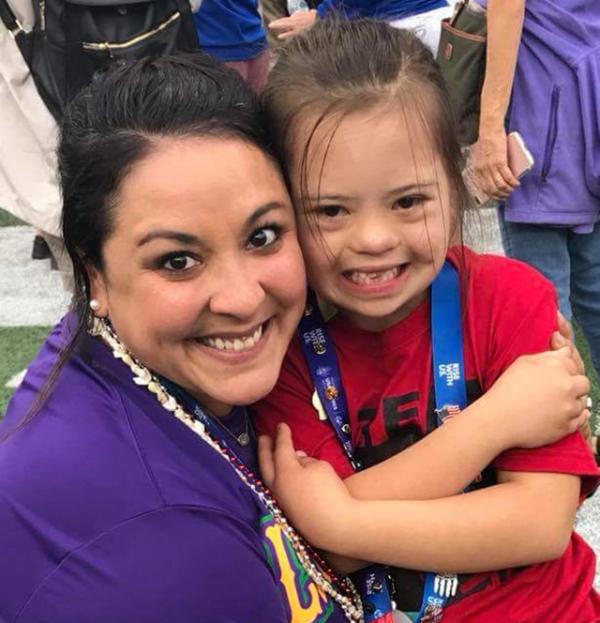 Every Special Olympics athlete makes the following oath: "Let me win. But if I cannot win, let me brave in the attempt."
Some of the country's bravest athletes came together for the 2018 Special Olympics USA Games in Seattle, Washington, on July 1-6. Teams from each state sent their top athletes to compete in 14 summer sports. The athletes were also vying for a chance to compete in the World Games in Abu Dhabi, the capital of the United Arab Emirates, in March 2019.
According to Beth Knox, president and CEO of the 2018 Special Olympics USA Games, the competition is designed to "showcase the abilities of athletes with intellectual disabilities, promote the ideals of acceptance and inclusion through sport, and celebrate the transformative power of Special Olympics."
TRAINING "JUST AS HARD"

Team Louisiana sent a delegation of 70 athletes, including 6 swimmers: Sean Adams, Ashley Arceneaux, Jamie Hickman, Will Johannessen, Chester "C. J." Smith, and Ty Breaux.
The swimmers trained with Elaine Ramoz, Meagan Danos, and Ricco Williams for the opportunity to represent their state on the national stage.
"Coach Elaine," as Ramoz is called by her athletes, has been an adaptive aquatics instructor and Special Olympics swim coach since 2008. She trains swimmers through rigorous water drills, as well as dry land exercises, including sprinting and weightlifting.
Ramoz said that swimmers can benefit tremendously from competing in the Special Olympics—and prove how incredible they are.
"These athletes participate in competitive sports and train just as hard as their peers," Ramoz said. "They learn new skills, how to work as a team, and are given an opportunity to be themselves without being judged." 
For Jamie Hickman, Louisiana's female athlete of the year for the Special Olympics, the training has paid off. "Coach Elaine reminds me to swim hard and be brave," said Hickman, who is from Shreveport.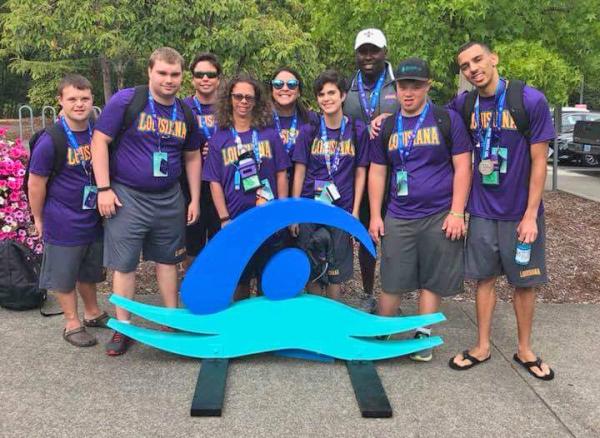 ROCKING HEAVY MEDALS

Team Louisiana's efforts at the Games did not disappoint. The swimmers joked that their luggage was heavier on the flight home thanks to the medals they had won.
Ty Breaux's performance in the 200-meter freestyle earned him a silver medal. Will Johannessen brought home silver in the 50-meter freestyle and bronze in the 100-meter freestyle. C. J. Smith won a bronze medal in the 50-meter freestyle and placed fifth in the 50-meter backstroke. Hickman earned silver in the 50-meter freestyle and bronze in the 100-meter breaststroke. Team Louisiana also took home the gold medal for the men's 4x50 relay. 
Special Olympics teams and events provides a unique opportunity for athletes ages 8 and older. Programs can be found throughout the United States and in more than 170 countries worldwide. The organization makes it possible for athletes with physical or intellectual disabilities to participate in sports with the knowledge that they are wanted, supported, and celebrated.
Members of Team Louisiana were proud of their own accomplishments, but they also cheered on the other teams. As Hickman said, "We're all champions."
Photos courtesy of the author