The Maker Faire Comes to New York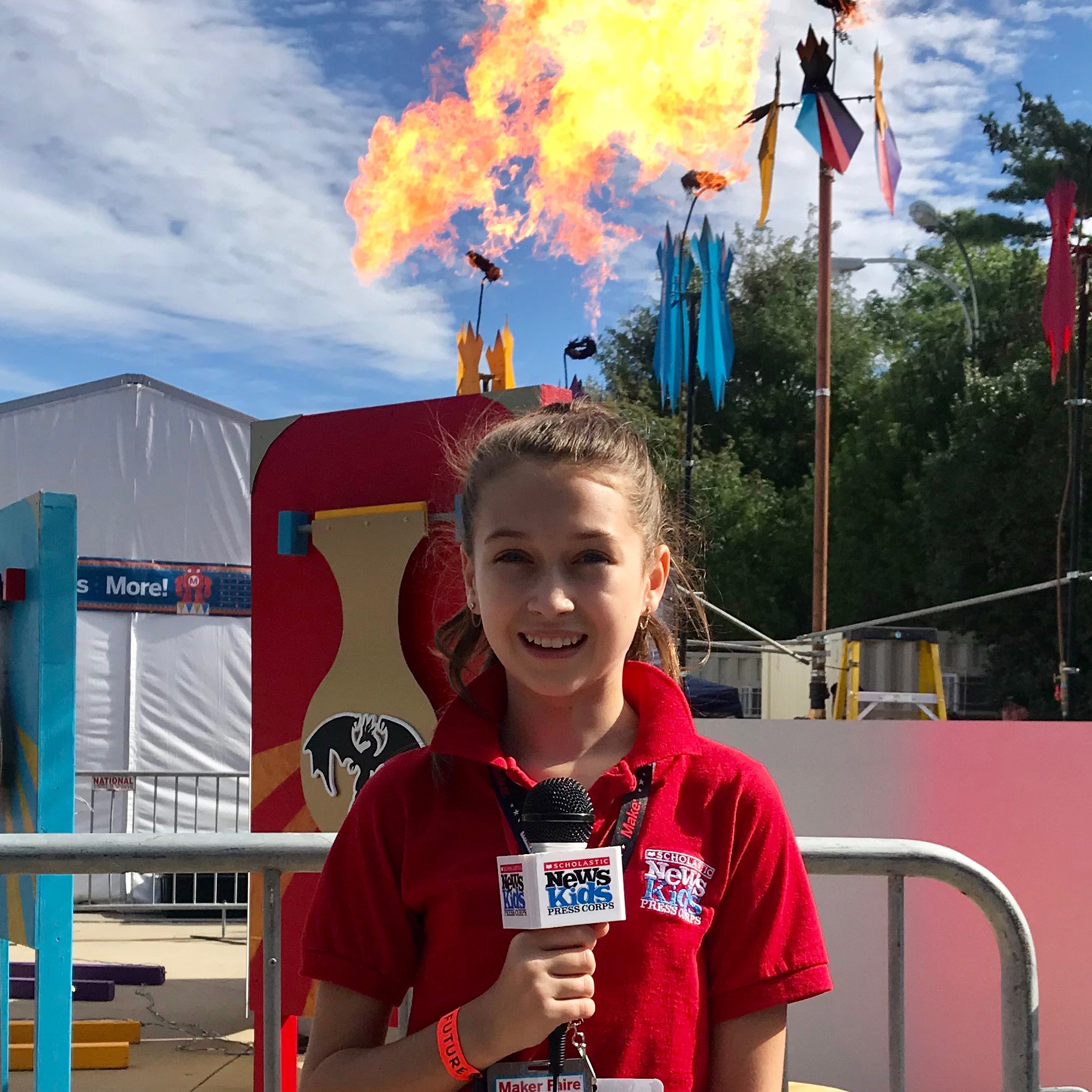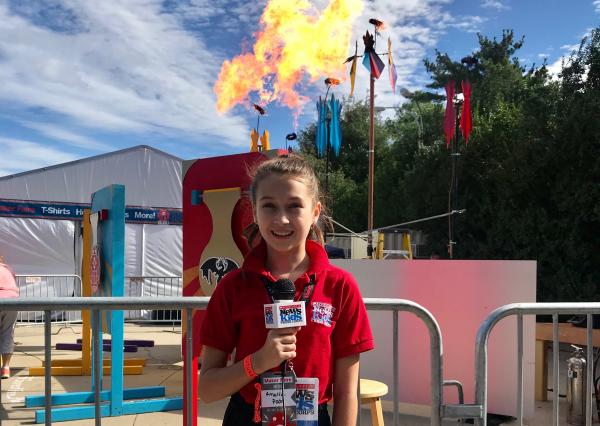 On September 22, car-smashing robots, a flaming carnival game, and a parade of electric go-karts came to the Hall of Science in Queens, New York. Such a scene might sound like the set of a new action movie. Instead, it was a meeting of creative minds at the annual Maker Faire.
The event is "an all-ages gathering of tech enthusiasts, crafters, educators, tinkerers, hobbyists, engineers, science clubs, authors, artists, students, and commercial exhibitors." Organized by the editors of Make, a bimonthly magazine that focuses on DIY (do-it-yourself) projects, the Maker Faire got its start in 2006 in San Mateo, California. It has since expanded to Detroit, Michigan, and New York City.
More than 750 makers showcased their projects, which ranged from 3-D printed sculptures and robot dogs to laser-cut pop-up greeting cards and science-inspired prints and puzzles. The products were varied, but the artists shared the same appreciation for this creative community.
"It's so great to meet people who are just like we are, who are interested in creating things in unexpected ways," said Peter Hartmann, director of "fat cat Fab Lab," a volunteer-run maker space in Lower Manhattan.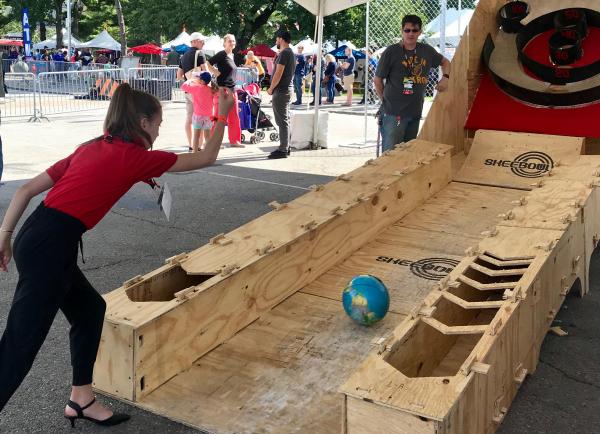 INNOVATION, DEDICATION, AND TEAMWORK
Eric Clarkson of We the Builders understands the importance of community. His group displayed crowdsourced 3-D-printed sculptures made with help from artists around the world. Each artist contributed a piece to the artwork, with all of the colorful pieces glued together to create likenesses of historic icons.
Many of the makers came up with new and innovative ideas to engage the crowds. Andrew Buczko of Akron, Ohio, stood in front of his gigantic bowling Skee-Ball machine and said, "I really wanted to bring something new this time. This idea popped into my head, and I thought, 'This sounds terrifying. I've got to do it!'"
For some creators, projects are years in the making. Ben t. Matchstick of Burlington, Vermont, and his partner have worked together for 10 years. They created the PinBox 3000, a cardboard tabletop pinball machine kit.
"It took us so many tries to get here," Matchstick said. "We brought our prototype to an after-school program. The kids beat up the prototype, and we were so thankful because then we knew the direction we needed to go in."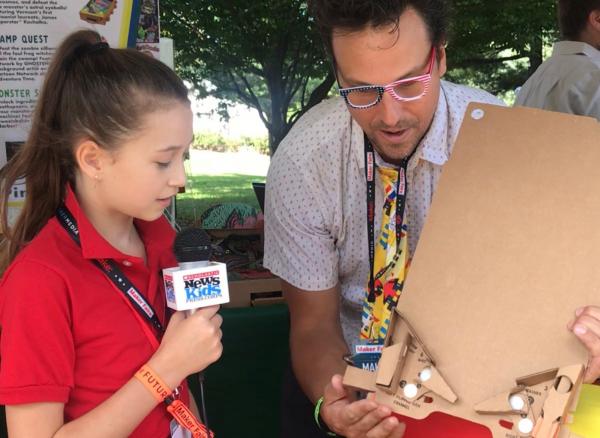 Jeff Lyon of Mohegan Lake, New York, also worked hard perfecting his project, a magnet tossing game. "I've been working on this game for about five years," he said, "making different versions by myself, by hand."
Like many of the other creators, Lyon expressed hope that the Maker Faire would be the turning point for bringing his project into the mainstream. "This Maker Faire," he said, "means the whole world to me right now."
Photos courtesy of the author