The Magical World of Alebrijes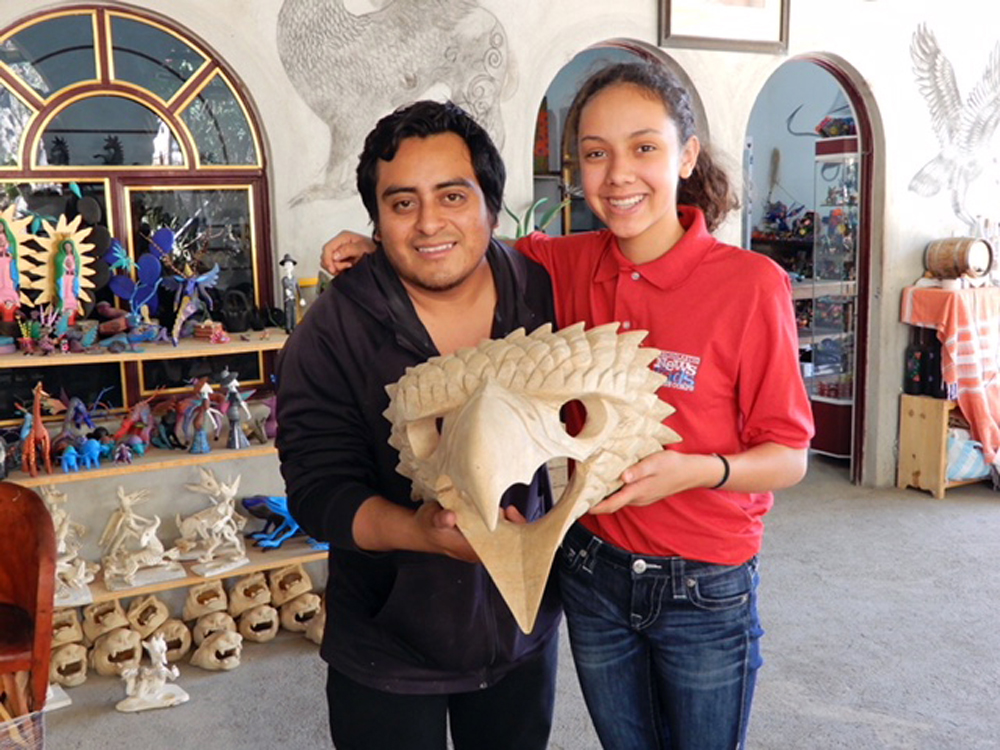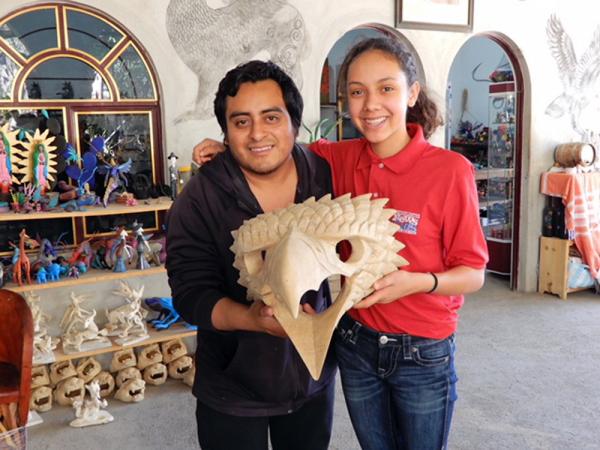 Victor Fabián Ortega, 28, is from San Martín Tilcajete, a town in Oaxaca, Mexico. The area and its vibrant art served as an inspiration for Coco, the beloved 2017 movie from Disney-Pixar. Coco tells the story of a young boy who reconnects with his Mexican roots, including its folk art traditions. 
Fabián has his own deep roots in Mexican folk art. When he was 12, his parents and grandparents taught him how to create alebrijes (ah-leh-BREE-hess), brightly-colored sculptures of mythical creatures.
"The opportunity to create something that doesn't exist and share a representation of myself brings me a feeling of joy," Fabián told me during a recent visit to his art studio. The intricate sculptures that Fabián and other local artisans craft, he added, "represent the dreams, creativity, and dedication of a person who has spent time and sweat creating a masterpiece."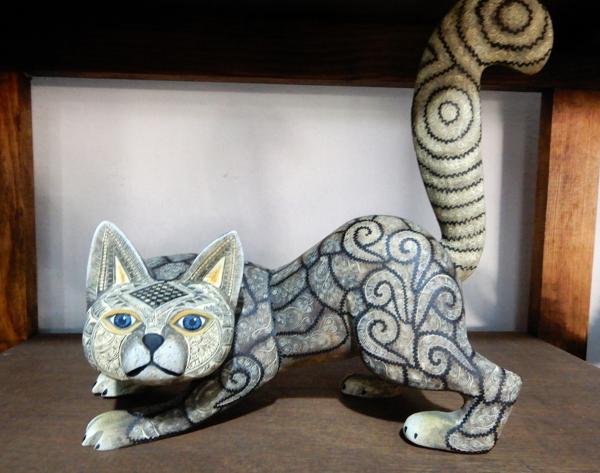 THE FIRST ALEBRIJES

The first alebrijes were created by Pedro Linares in the 1930s. The craftsman, who was from Mexico City, became severely ill at the age of 30. Lacking access to medical care, he lay down on his bed and lost consciousness.
In his feverish dreams, Linares saw rocks, trees, and birds that turned into strange creatures. The imaginary figures, including a donkey with butterly wings, had vivid colors and swirling patterns. They kept chanting, "Alebrijes."
When Linares recovered from his illness, he decided to bring these mythical animals to "life." He cut figurines out of papier-mâché and painted them. 
Manuel Jiménez was the first artist to create alebrijes in what would become an Oaxacan tradition. He carved his creatures out of copal wood, a small tree native to the tropical forests of Mexico. Jiménez's work borrowed from Linares, as well as prehistoric wood carvings and indigenous cultures.
Today, entire villages in Oaxaca, including San Martín Tilcajete and Arrazola, have dedicated themselves to an art that is now recognized worldwide.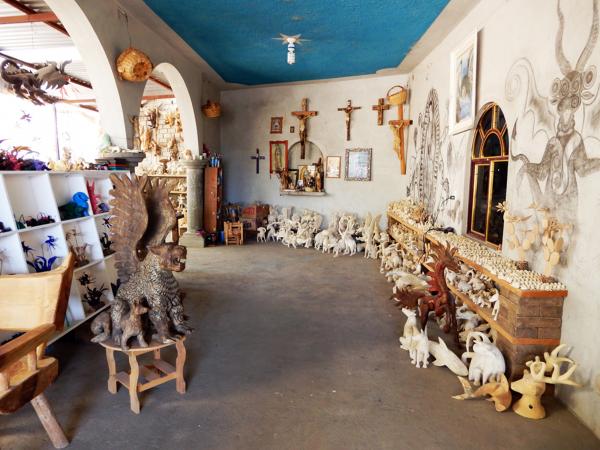 CREATING A SCULPTURE
During my visit to Fabián's studio, I got a lesson in how to make an alebrije. Once you have an idea of what you want to sculpt, you dry out a slab of wood by placing it in the sun for several days. The wood is then "healed" with gasoline, which protects it from potentially-damaging insects. Next comes the sanding and, finally, the painting and decorating.
"When creating an alebrije, or any art," said Fabián's brother, Enrique, "it's important that you inhabit it with your soul, that you enjoy it."
Fabián agreed. Before I left his studio, he said, "Culture and art are an important part of the world. Sadly, they're fading. It's important to respect our culture and art, and to cherish and enjoy them."
Top and bottom photos courtesy of the author; middle photo courtesy of Victor Fabián Ortega