The Magic of Chris Colfer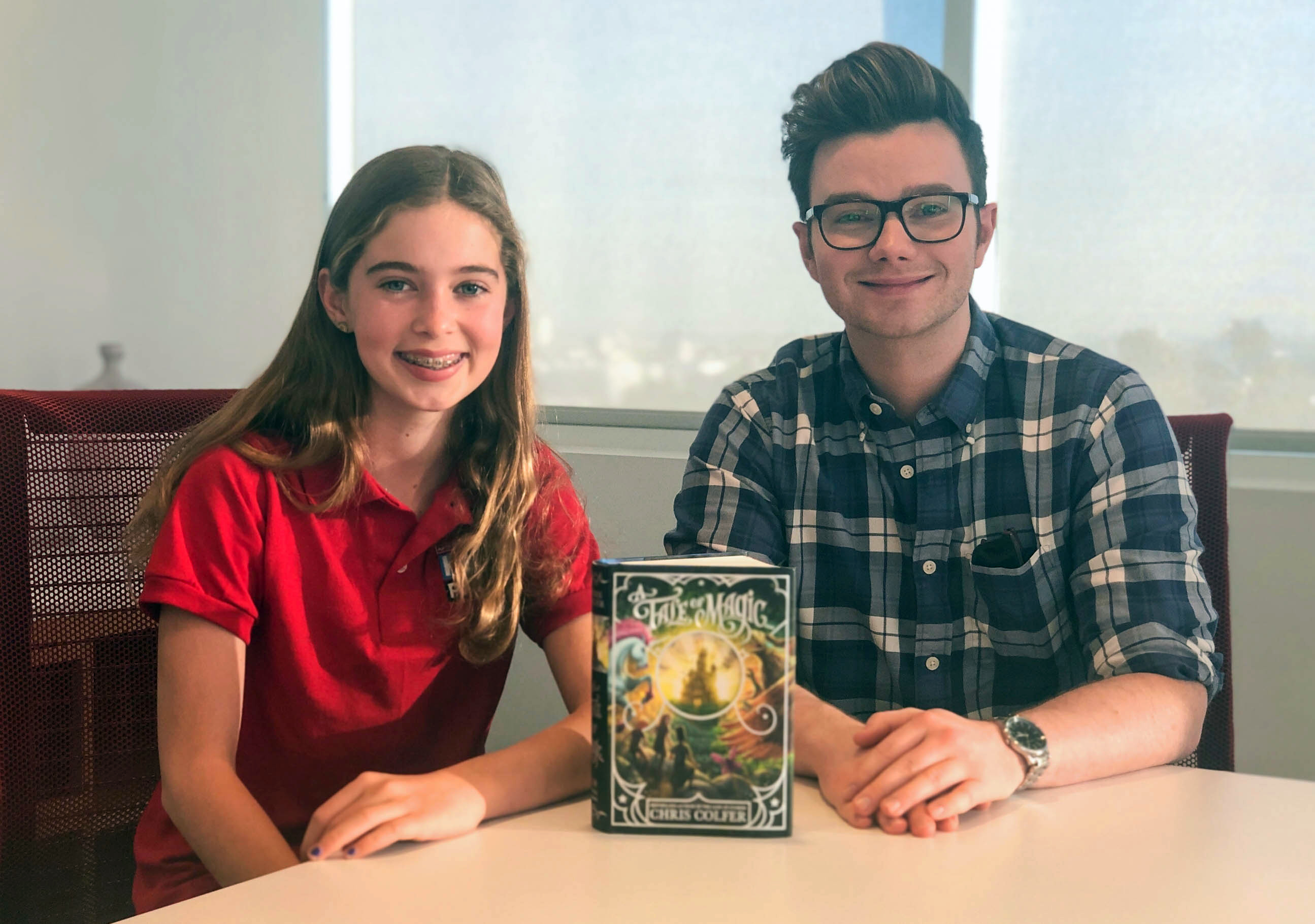 Chris Colfer has won a Golden Globe for his acting. He is also a gifted writer. Colfer's book series, The Land of Stories, is a #1 New York Times best-seller.
When fans learned that Colfer was working on a new fantasy series set in the Land of Stories universe, they were thrilled. Since the publication of A Tale of Magic (Little, Brown Books for Young Readers) last month, the book has hit the best-seller lists of IndieBound, USA Today, The Wall Street Journal, and The New York Times.
I recently sat down with Colfer in Los Angeles, California, to learn more about him and the magical world he creates in his fiction.
In A Tale Of Magic, 14-year-old Brystal Evergreen is growing up in a fictional kingdom where magic has been banned. "She lives in a kingdom that is so oppressive that young girls aren't legally allowed to read," Colfer explained.
Brystal gets a cleaning job at the library and sneaks books home to feed her passion for reading. Soon, she discovers a secret section and is amazed to find a banned book. When it reveals that Brystal, herself, is a fairy, she is stunned.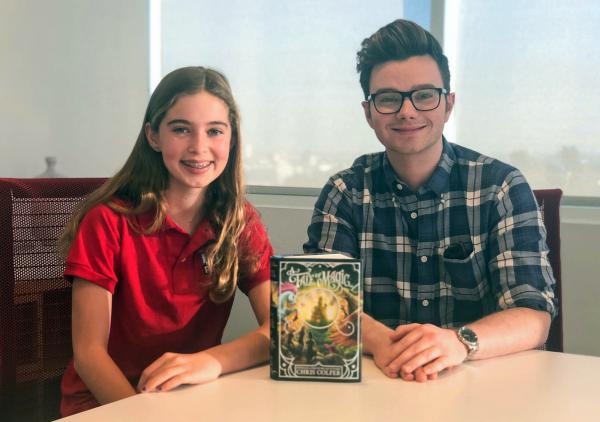 TROUBLING EVENTS IN THE NEWS
Colfer said that A Tale Of Magic is a reflection of the world we're living in. "I was having a hard time trying to deal with current events because there's just a lot of hatred and a lot of disagreement going on right now," he told me. "Magic is an allegory for whatever trait you might have that is being suppressed by people or the environment you live in."
Banned books are one example. "Even nowadays, countries and different nations still ban books," Colfer said. In some places, his books have been banned because of the portrayal of a strong girl or a gay character.
"PLAYING PRETEND"
Colfer, who is only 29, began his career as an actor. At the age of 18, he was hired for the TV show Glee, which debuted in 2009. He and the show, about a fictional high school glee club, were a hit. Before then, Colfer had only performed in musicals.
But Colfer's obsession with storytelling began at a very young age. "It was all just a matter of playing pretend," he told me. "Whether it was with words or with gestures, it was all escapism for me."
Colfer's career as an actor, he said, definitely influences his writing: "When I'm writing, especially when I'm writing dialogue, I act it out for myself. I have a big mirror in my office, and sometimes I'll act it out in the mirror, just to make sure that it's entertaining and sounds like something someone would say."
EVERYONE MATTERS
Colfer wants young readers of A Tale Of Magic to understand the importance of being inclusive. "Just because you might live in an environment that doesn't appreciate you, that doesn't mean that you won't find one someday," he said. "Sometimes, things we hide within ourselves can end up being our greatest talents or our greatest advantages."
Photo courtesy of the author