Love Yourself, Love Your Life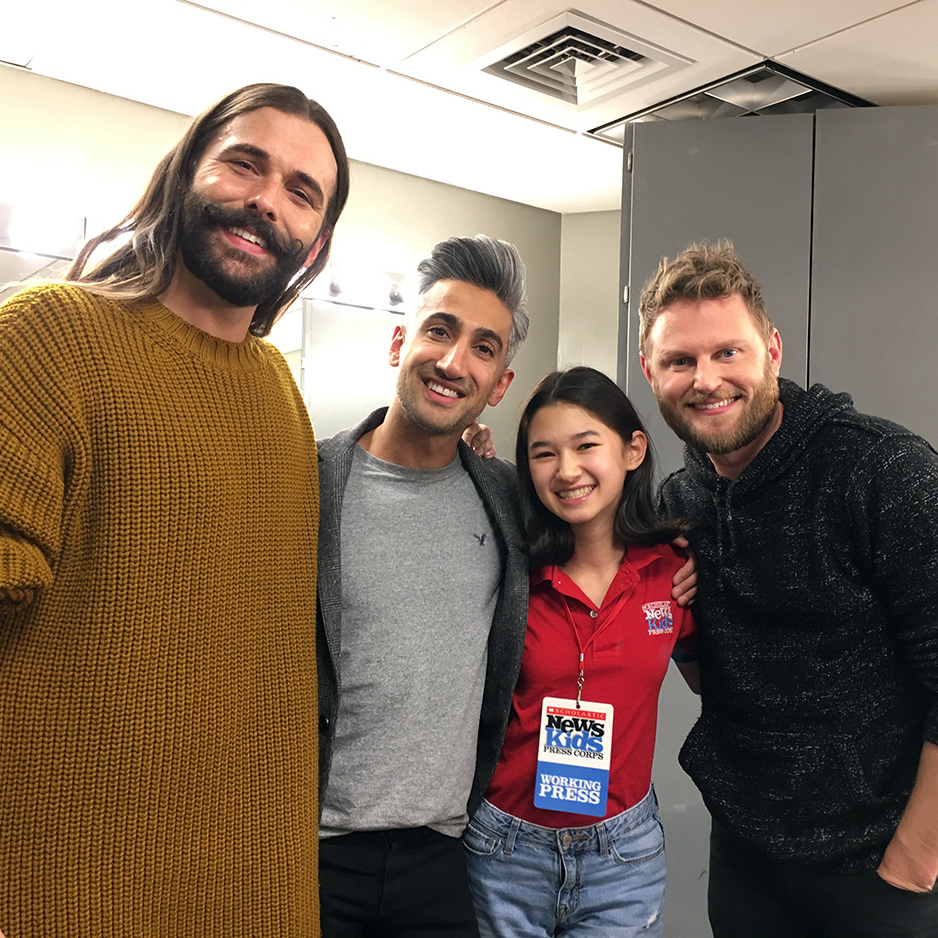 WATCH THE VIDEO
Click below to see Ava's conversation with members of the Fab 5.
The audience screamed and cheered when the authors of Queer Eye: Love Yourself, Love Your Life took the stage at Symphony Space in New York City. The "Fab 5" had just published their first book, which is based on the Emmy Award-winning Netflix show of the same name. 
Queer Eye (Clarkson Potter, 2018) offers a behind-the-scenes look at the making of the hit TV series. The cast members tell their personal stories and give advice in their areas of expertise. Bobby Berk offers tips on interior design. Karamo Brown, a culture expert, gives life advice. Tan France writes about personal style and fashion, Antoni Porowski is the food expert, and Jonathan Van Ness is the grooming consultant.
When asked what inspired them to write the book, Berk said, "We really wanted to give fans an insight into things they don't get to see on the show. We wanted people to get photos they haven't seen and tips that we haven't talked about already."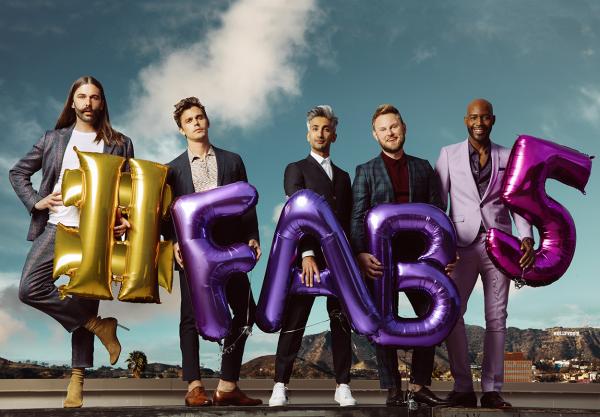 "DON'T GIVE UP"
The authors had to overcome many challenges on their path to success. Bobby left home at age 15 because his family and church wouldn't accept that he was gay. Jonathan was bullied in school for being the first male cheerleader. Tan's Middle Eastern family expected him to become a doctor and still has not met his husband of 10 years.
During the event, some secrets were revealed that can't be found in the book:
Brown rented a Ferris wheel for his upcoming wedding.
Berk described Van Ness's apartment as "hoarders meets an 80-year-old ballet teacher."
France said that Brown is "the most beautiful man I have ever seen."
All of the cast members are the youngest siblings in their respective families.
Members of the Fab 5 come from different backgrounds, but they all offer the same advice: "Don't give up. Love and accept others. And especially love yourself."
Photo by Austin Hargrave/Netflix