Love Wins in Frozen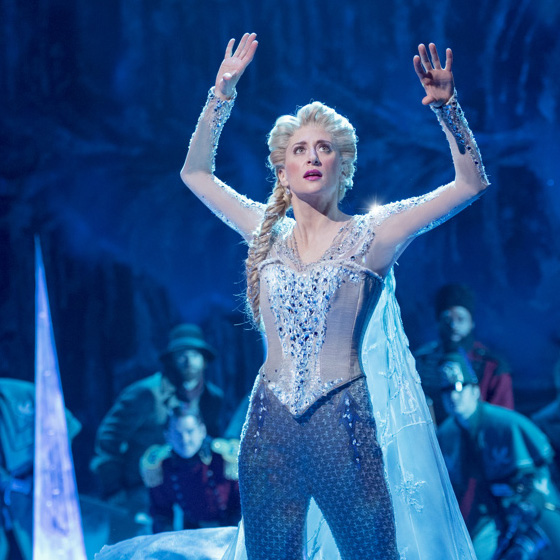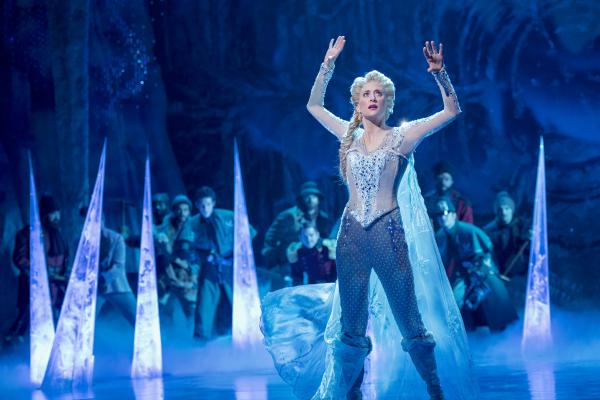 Disney′s Frozen has been dazzling sold-out audiences since the musical opened at the St. James Theatre on March 22. Based on the 2013 animated movie of the same name, the musical was nominated for three Tony Awards: Best Musical, Best Book of a Musical (Jennifer Lee), and Best Original Score (Kristen Anderson-Lopez and Robert Lopez).
"There's nothing like live theater," said John Riddle, who plays Prince Hans. "It's magical because we have real, live humans breathing life into these characters that most people know just from the animated movie. We're introducing characters people already know—and love—in a new way."
Frozen is not like traditional fairy tales. Its characters do not adhere to stereotypes, but instead portray women as kind, independent, strong, and powerful. The message: Love prevails.
"Frozen is about the love between two sisters," said Jeremy Davis, an original cast member who is also an understudy for the roles of Olaf and Weselton. "Traditionally, a Disney princess's problems have been solved by a Disney prince who shows up, and then everything is OK. But this is different. The prince in our show is the villain. It's the love between family members that saves the day."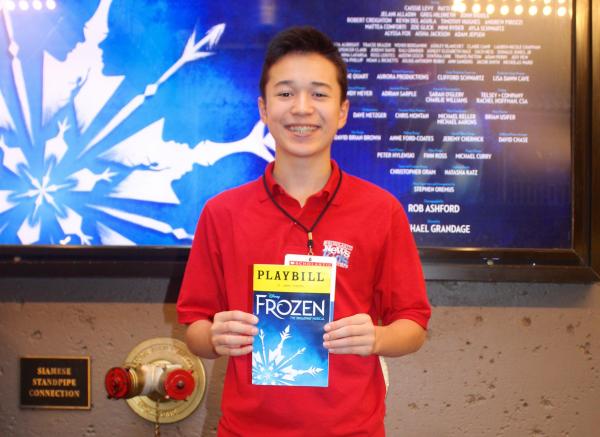 "THERE'S ONLY ONE YOU"
After seeing the musical, I spoke with some of the actors backstage and asked their advice for aspiring performers. Here is what they said:
Alyssa Fox (Standby for Elsa):
Join the choir, and get into community theater. Be kind and work really hard, and your reputation will speak for itself.
John Riddle (Prince Hans):
Trust and embrace the things that make you different. Really work on those things. There's only one you. That is what will set you apart from everybody else.
Jeremy Davis (Ensemble):
Get some training. Acting is a craft. It's something you learn. It's something that you have to practice to get good at. It can take a long time for things to pay off. You just have to be patient and be ready for luck when it shows its head.
Top photo: Broadway.com; bottom photo courtesy of the author