A Long Walk to Water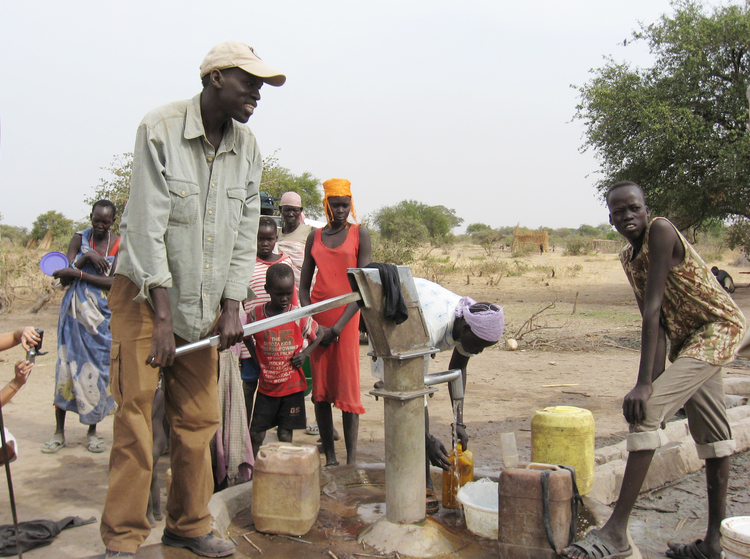 March 22 is World Water Day. The annual commemoration calls attention to the vital need for access to clean water. Many people around the world lack this basic human right.
Salva Dut is doing something about it. He is the founder of Water for South Sudan (WFSS) in Africa. The nonprofit drills wells in the remote Sudanese villages of his childhood.
"Beautiful things happen around a well," Dut said. "It changes many lives, especially for young girls who used to walk miles and miles every day in bare feet in extreme heat. Now, they have an opportunity to go to school."
I spoke with Dut last fall at the Carlsbad City Library in California. He frequently visits schools and libraries to share his story of giving back against great odds.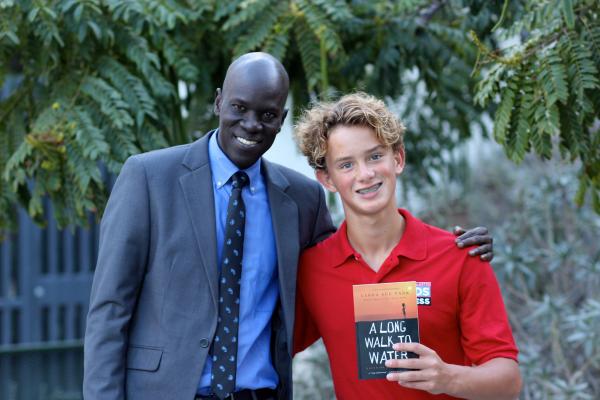 FLEEING TO SAFETY
When Dut was 11 years old, a civil war erupted in southern Sudan, where he and his family lived. One day, hearing gunshots outside the classroom, Dut's teacher urged students to flee for safety. Suddenly separated from his family, Dut a faced a dangerous journey. He and thousands of others walked for hundreds of miles, enduring hunger and dehydration. Eventually, part of Dut's group found refuge at a camp in the neighboring country of Kenya. They became known as the "lost boys" of Sudan.
In 1996, Dut was relocated to the United States, where he became a U.S. citizen. Inspired by Dut's strength and sense of hope, author Linda Sue Park told his story in A Long Walk to Water (Clarion Books, 2010). The novel, about harsh conditions in what is now South Sudan, became a #1 New York Times bestseller.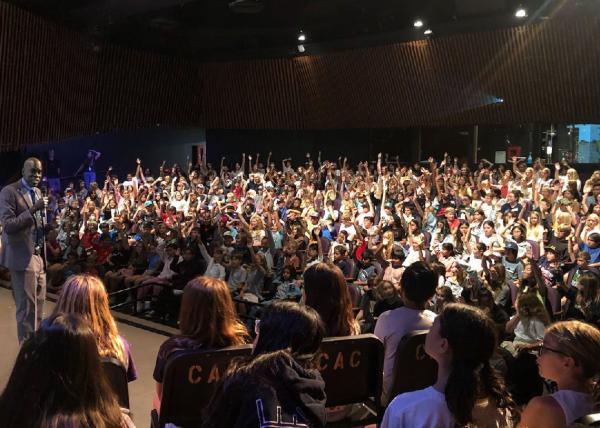 "HELPING OTHERS"
Dut started WFSS after learning that his father, who had survived the war, was sick from drinking contaminated water. Dut returned to Africa with a mission. "I've had challenges since I was a child," he said. "I [wanted to] provide clean drinking water."
The humanitarian is now inspiring others to make a difference, too. "I was so excited to help WFSS after reading about Salva's story," said 14-year-old Madeline "Maddie" Wernig of Carlsbad.
Maddie became a top WFSS fundraiser by babysitting and writing code for friends' and teachers' websites. In recognition of her efforts, she had a video call with Dut.
"He survived the journey because he was meant to do something important," Maddie said. "His devotion to helping others is truly inspirational."
Since 2012, kids like Maddie have donated more than $5 million to WFSS. Their efforts have helped to bring clean water to more than 250,000 people.
"Look at the kids helping," Dut said. "It's a good sign that they're leaders already and will take care of our world."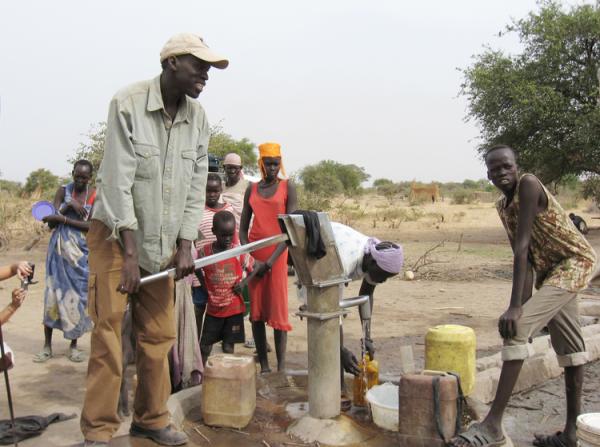 Top and bottom photos courtesy of Water for South Sudan; middle photo courtesy of the author