The Long March to Freedom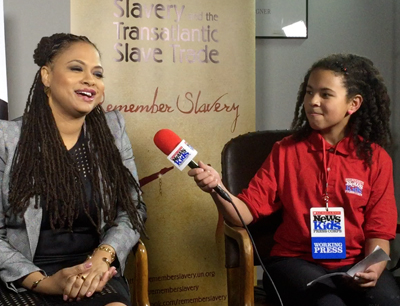 WATCH THE VIDEO
Click below to see clips from Adedayo's interview with Selma director Ava DuVernay at the United Nations.
On April 23, the General Assembly Hall at the United Nations (UN) was packed. But the room wasn't filled with dignitaries. Instead, hundreds of students from schools in the New York City area waited to watch Selma. The movie, directed by Ava DuVernay, tells the story of the voting rights marches that took place in 1965 in Alabama, from the city of Selma to the capital of Montgomery.
The people who marched faced violent attacks by law enforcement officers. After leading the group to Montgomery in March of 1965, Martin Luther King Jr. said: "The arc of the moral universe is long, but it bends toward justice."
Less than five months later, in August 1965, U.S. President Lyndon B. Johnson signed the Voting Rights Act into law. The law struck down barriers that had kept many African Americans from voting, but the struggle for equality was not over.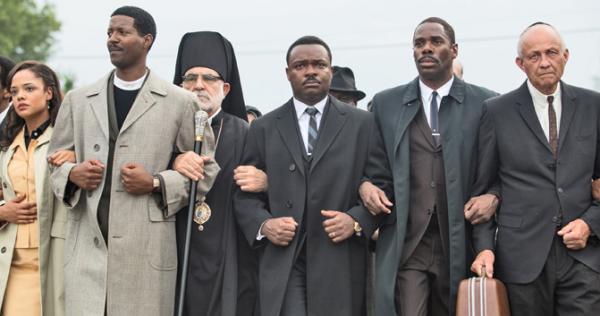 "WE CAN SEE THE STAKES"
Before DuVernay's film was introduced, Samantha Power, the United States Ambassador to the UN, addressed the students. Reflecting upon the UN's mission to bring peace to troubled areas, she said, "We can see the stakes of what we are trying to achieve."
The screening of Selma was part of a program honoring "the memory of the victims of slavery and the transatlantic slave trade," while helping "to raise awareness of the dangers of racism and prejudice today."
In March, a permanent memorial to the victims of the slave trade was unveiled at the UN. I asked DuVernay why she thought creating the memorial was important. "If we don't continue to remind each other about what happened, we will make the same mistakes," she said. "We have to move forward."
Kids should also know about the struggle for the right to vote, DuVernay said. Realizing that being able to vote "was something people fought for, people died for, you take it seriously when it's your turn to vote."
As many 17- and 18-year-olds prepare to vote for the first time in the 2016 election, free copies of the Selma DVD are being given to every high school in the U.S.