Little Blue Penguins Take Center Stage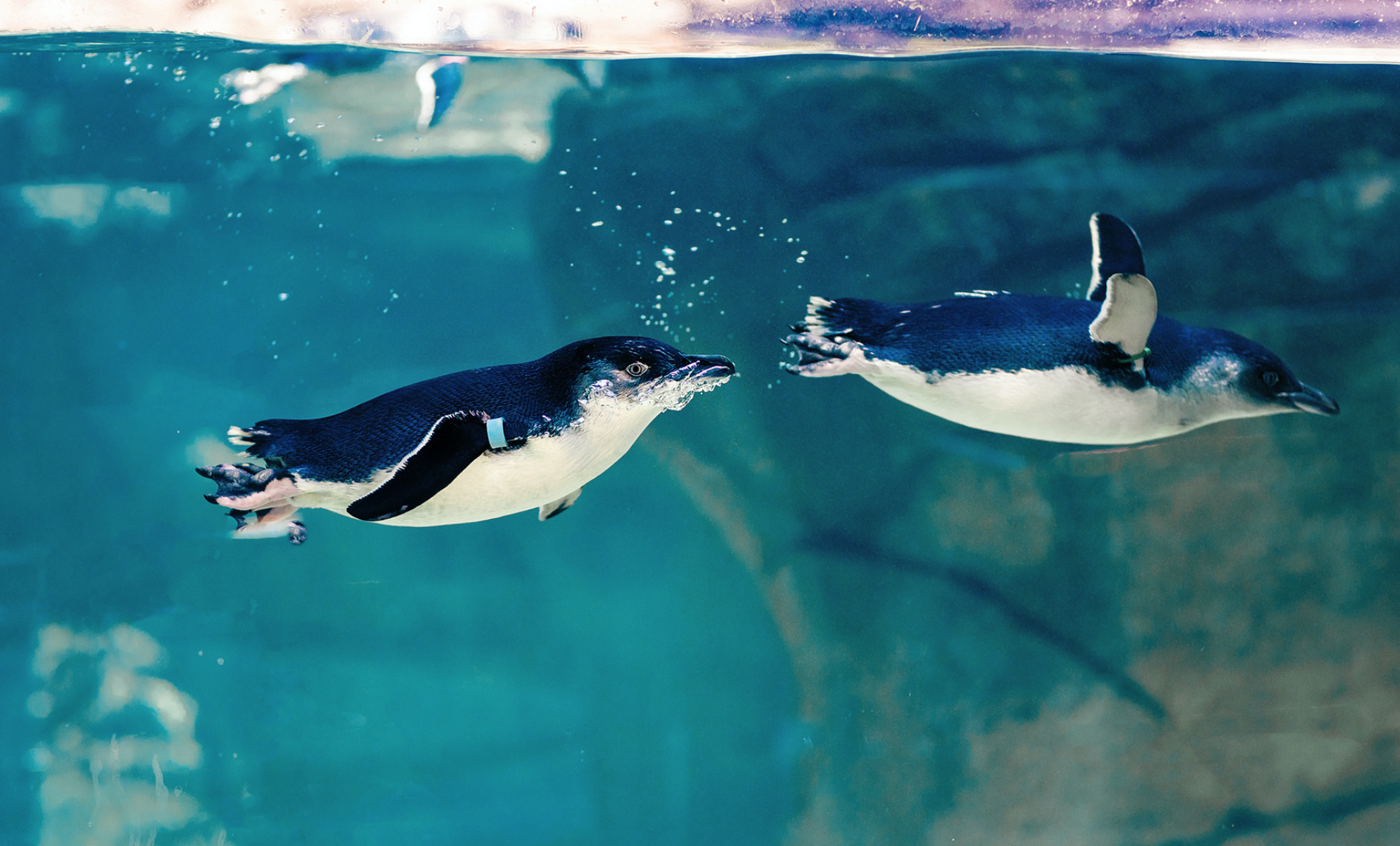 In July, a colony of the world's smallest penguins waddled into the California spotlight. The group of 15 flightless birds, known as little blue penguins, weigh about 3 pounds and are 12 inches tall. These fast divers are named for their slate-blue feathers and known for their playful behavior.
Visitors to Birch Aquarium in La Jolla can follow the tiny creatures on their journey from hatchlings to adults. The aquarium is part of the Scripps Institution of Oceanography at the University of California, San Diego.
Birch welcomes more than 439,000 visitors each year, including schoolchildren. This latest exhibit, the largest in 30 years, has already been a hit. It fulfills the aquarium's mission of introducing the public to the conservation research being done at Scripps. Founded in 1903, Scripps is one of the world's oldest and largest research centers for marine biology and Earth science.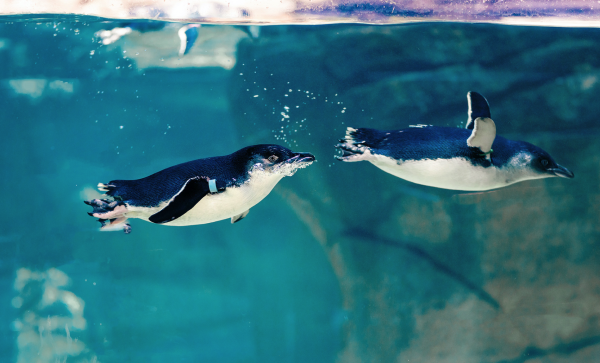 NATIVE TO THE CONTINENT OF OCEANIA
Little blue penguins are native to Southern Australia, Tasmania, and New Zealand, where I first saw them. In 2019, my family and I visited Akaroa, a town on the South Island of New Zealand. While there, we observed the birds alongside field researchers who are restoring the little penguin population.
Because of their tiny size, the penguins have many predators in the wild. This summer, penguins on the New Zealand coastline have been struggling, and many have died. Scientists believe that rising ocean temperatures, due to climate change, are leading to the starvation of the penguins.
These "beaching" events have drawn attention to conservation efforts for animals in captivity. Several zoos have penguins. But only a few, including Birch, are accredited by the Association of Zoos and Aquariums (AZA), a global nonprofit organization dedicated to wildlife conservation.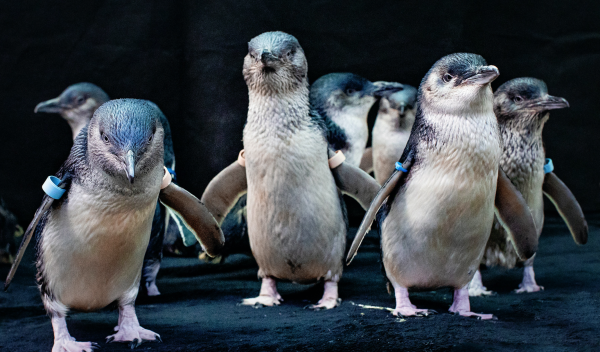 A "SUSTAINABLE POPULATION"
The penguin colony at Birch was hatched in Australia by the AZA as part of their Species Survival Plan (SSP). The program helps ensure the survival of selected animal species in aquariums and zoos around the world. The penguins at Birch are observed and managed by Kayla Strate, the lead penguin aquarist.
"The global plan is about promoting a successful, sustainable population through responsible, diverse breeding programs," Strate explained.
Her job includes careful observation of the penguins, habitat management, and feeding. The penguins generally eat small fish.
"We use hand feeding as a helpful tool to assess the health of our birds," Strate said. "This establishes a positive interaction, where they approach us willingly to take their fish. We can make valuable observations of the birds and get ahead of any potential health concerns."
A key element of the aquarium's role, Strate added, is educating the public so that more people are inspired to protect wildlife. "Look how close you can get to these diving penguins underwater," she said. "We want you to see them. We want you to fall in love with them."
The penguins splashed and squawked as we talked. "They're living their best life swimming," Strate said.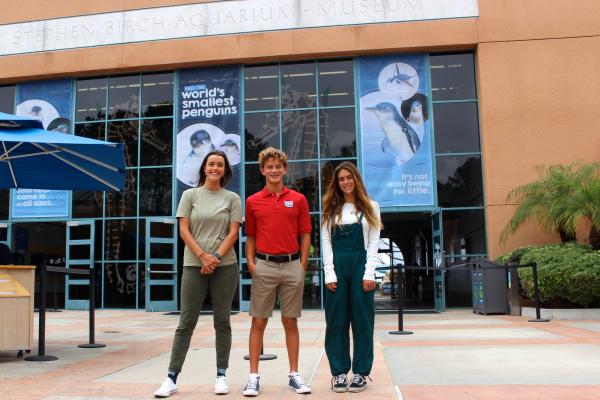 "MY HEROES"
The penguin colony in San Diego is thriving this summer, but the decline of the species has marine biologists searching for answers. Megan Hanna is a marine resource specialist for birds and green sea turtles in San Diego. She notes a similar trend in the endangered species she observes.
Due to rising ocean temperatures, Hanna said, "some of the penguins' breeding migrations and feeding migrations are changing a little bit. The prey they're used to eating, and some of their habitats, are starting to look a little bit different."
Scripps and other research institutions are inspiring local young people to learn more about marine biology. Riley Crescenzo, 13, enjoys swimming and surfing.
"I love the green sea turtles because they're so calm and peaceful when they glide through the water," the Encinatas teen said. "It's so cool to see them returning to California, especially San Diego. I look forward to seeing more in the future."
Riley enjoys observing the work that Strate, Hannah, and other scientists are doing. "I want to be a marine biologist because I want to help save the planet," Riley said. "These people who commit their lives to saving animals are my heroes."
Top photos courtesy of Birch Aquarium; bottom photo courtesy of the author