The Lion King Roars Back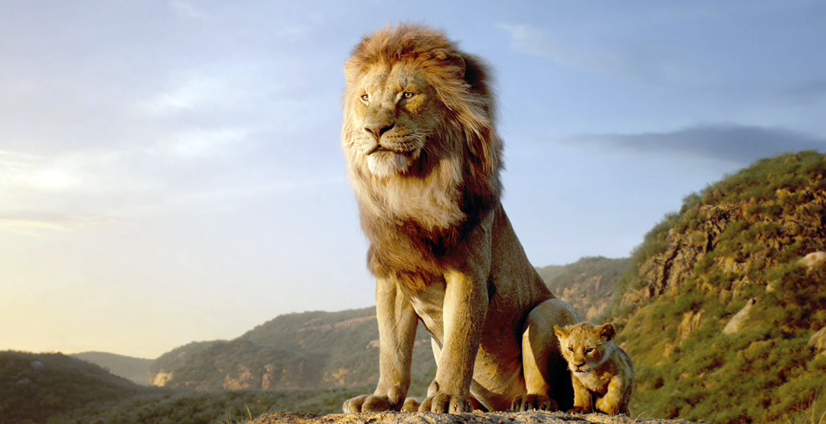 "Hakuna matata." The warthog Pumbaa (voiced by Seth Rogen) offers those comforting words to Simba, the despondent lion cub in Disney's Lion King.
The Swahili phrase roughly translates as "no worries." The saying holds true for the new adaptation of the 1994 Disney classic, which opens in theaters on July 19 and is sure to intrigue young viewers.
The shot-for-shot remake of the animated original features the voices of such megawatt stars as Donald Glover, Beyoncé, Rogen, and Bily Eichner.
The legendary James Earl Jones voices Simba's father, King Mufasa, as he did in the 1994 film. Fourteen-year-old Shahadi Wright Joseph, meanwhile, voices Young Nala, a role she played in the Broadway production of Lion King. 
Beyoncé, who voices Nala, has already made the film's soundtrack a hit. Because the story is set in Africa, she wanted African producers to help ensure the music's "authenticity and heart."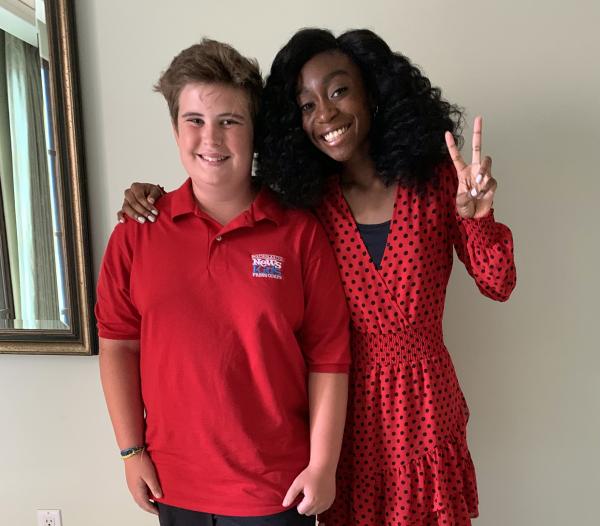 LIKE A VIDEO GAME
The visual style of the film was made possible by a new technique called photo-realistic computer animation.
"We figured out the technologies at the end of The Jungle Book [a 2016 Disney film]," director Jon Favreau said at a recent press event in Beverly Hills, California, "so on The Lion King, we knew what we were doing." 
The entire cast seemed excited about the opportunities the new technology presents. "We wanted to create a film that was authentic but still different," Shahadi told me.
Favreau said that casting Shahadi was the easiest decision of all for the filmmakers. "We saw just one person for Young Nala," he told members of the press, "and we were done."
Shahadi is joined by JD McCrary, who voices Young Simba. The 12-year-old actor said that he loved the experience of working in the photo-realistic environment.
"It's like playing your favorite video game," JD explained, "but you're in it."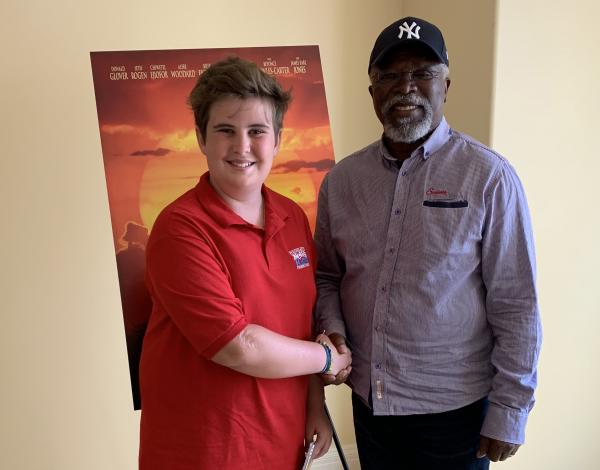 THE POWER OF THE ARTS
For actor John Kani, the magic of The Lion King is in the story itself. "It makes us all children," he told me. "You can use the story to both entertain and educate." Kani voices a reimagined Rafiki, a character who symbolizes hope.
Because the story takes place in Africa, it holds a special significance for the Tony Award-winning actor and playwright, who grew up in South Africa. As a child and young man, Kani suffered under apartheid, a cruel system of segregation that was not abolished until 1994.
"The power of the arts levels the playing field," Kani said, "and makes us all equal."  
Top photo: © 2019 Disney Enterprises, Inc.; bottom photos courtesy of the author