Lil' Kida Dazzles With His Dancing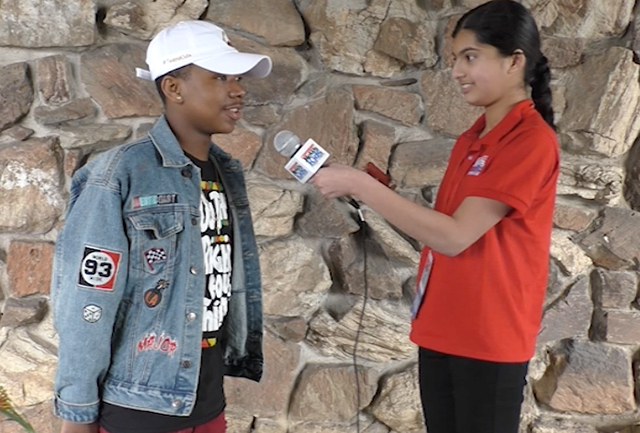 WATCH THE VIDEO
Click below to see clips from Manat's interview with Lil' Kida.
In 2016, 14-year-old Leon "Lil' Kida" Burns wowed the world with his hip-hop abilities. He won So You Think You Can Dance: The Next Generation. Unlike the original version of the show, the 13th season was designed especially for kids.
I recently got the opportunity to interview Kida at The Great Dance Battle and Cypher, a dance competition Country Club Lanes in Sacramento, California. Kids and adults packed into the entertainment complex to watch the competition, which was judged by Kida, an inspiration to many in his hometown.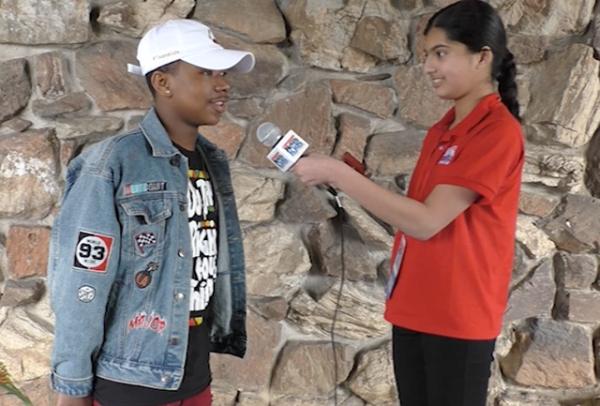 "KEEP PRAYING"
When Kida was four, his older brother taught him how to dance. Since then, the family's experiences have fueled Kida's drive to succeed. In 2014, his father, who also loved to dance, died of the H1N1 flu virus. After his father's death, Kida found a message in his coat pocket that said, "Keep praying, keep planning, keep pushing."
Kida's audition date fell on his late father's birthday, making his performance even more special. "Everything I have been doing since then is for him," Kida said. "To make him proud."
After watching Kida audition for So You Think You Can dance, judges Paula Abdul, Nigel Lythgoe, and Jason Derulo unanimously gave him a ticket to advance to the next round. Contestants were eliminated each week based on audience votes and judges' comments. The final 10 kids were paired with an all-star dance coach.
Kida was teamed up with the Season 10 winner, Fik-Shun Stegall, who like him, is a hip-hop dancer. Together, they performed routines that pushed both of them out of their comfort zones and helped Kida win.
"We are like the same person," Kida said. "I just felt like I was meeting another brother. He paved the way for me to win."
In the end, Kida won a cash prize of $250,000, the title of "America's Favorite Dancer," and a cover appearance on Dance Spirit magazine.
JUST A NORMAL KID
After winning, Kida came home to a celebration that included more than 900 people. He shot to national fame and now has more than 1 million followers on social media. When asked if he feels like a celebrity, Kida said, "I'm not a celebrity. I'm just well-known."
Kida's mother, Tanisha Hunter, paid for his first dance lessons by cleaning studios. "Just to see it blossom the way it did," she said, "blows my mind."