Life Lessons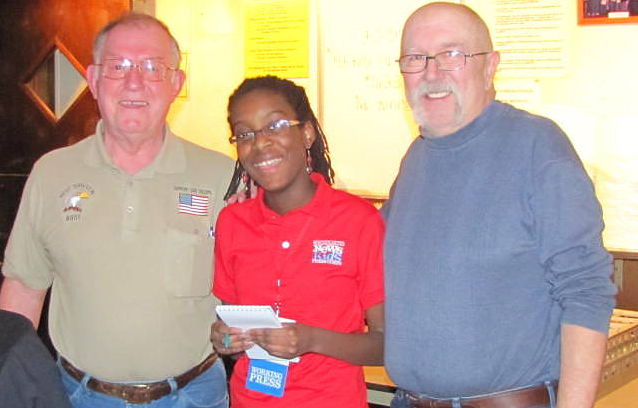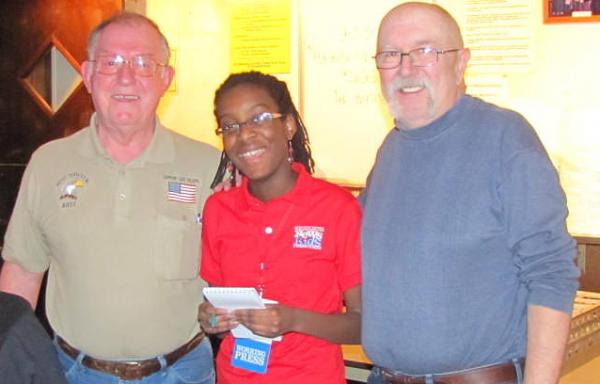 Veterans, you know them as the soldiers who keep us safe. Many return from war to face a life of uncertainty, which can include poverty and unemployment. Efforts by First Lady Michelle Obama and others to draw attention to the needs of veterans have made a positive difference. According to the Bureau of Labor Statistics, the unemployment rate for veterans who served in Iraq and Afghanistan dropped from 12.1 percent in 2011 to 7.2 percent in 2014.
I recently spoke with four veterans at the VFW (Veterans of Foreign Wars) post in West York, Pennsylvania, to learn more about their experiences.
Chris Ruff and David Ehrie both served in the Iraq War. Describing boot camp, Ruff said: "We trained in scorching heat and had to keep from passing out from heat stroke."
Ehrie recalled feeling homesick while serving in Iraq. "There were times we missed home a lot and wanted to see our families," he said, "but we were committed to fight for our country."
Valuing Life Even More
Perry Nangle and Lloyd Greenwood both served in the Vietnam War. U.S. troops fought in the war between the mid-1960s and the mid-1970s.
Nangle, who served for 11 years, said that he developed cancer because of exposure to a chemical used as a pesticide on the military base. Greenwood said that what he saw during the war led him to grow up fast: "I realized how precious life is and how quickly I had matured."
Photo courtesy of the author