Life Aboard a Floating Hospital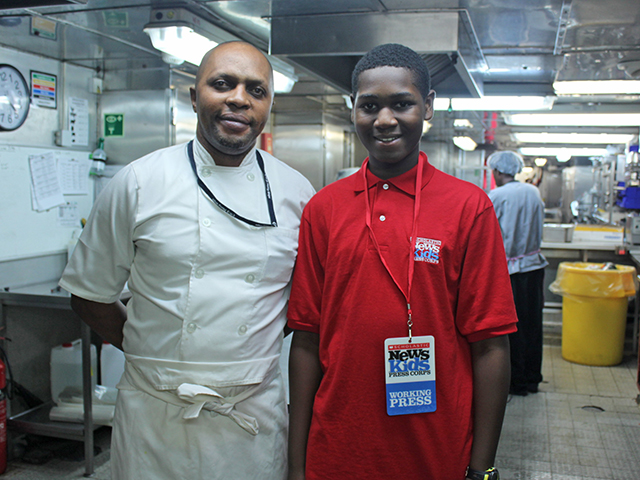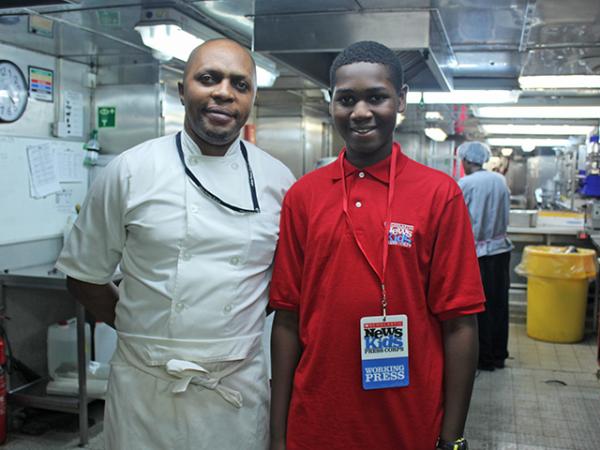 My parents volunteer for Mercy Ships. Founded in 1978 by Don and Deyon Stephens of Lindale, Texas, the organization utilizes hospital ships to serve people in West Africa. Vessels provide clean water, electricity, and free surgical care to people living in poverty. 
I have lived on the Africa Mercy since I was six months old. My father, Joseph, works in the engineering department, and my mother, Agnes, is in human resources.
"I find it interesting and full of adventure," says B.J. Barki, 10, who also lives on the ship. When B.J. is not in school or studying, he enjoys playing Minecraft.
Every Tuesday, chef Serge Nzembele and his crew cook a typical African meal of rice, chicken, beans, and fried plantains. The food is laid out cafeteria-style.
"Life is a bit difficult," says Nzembele. "We're far from our family, but once we start enjoying the people on board, we find it very interesting."
After work, Nzembele relaxes by watching TV. "I enjoy the environment and being surrounded by many people with different cultures," he says.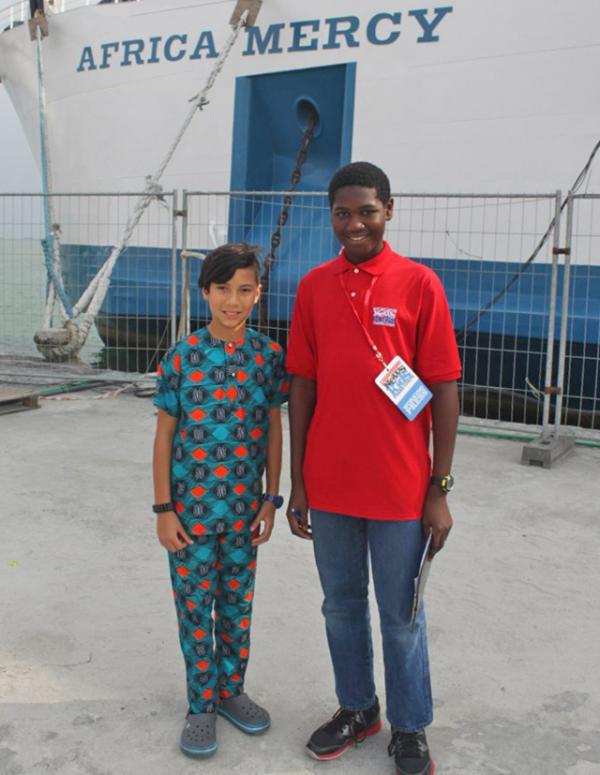 SCHOOL AT SEA

An Academy on the ship allows volunteers to stay on board for longer periods of time. Their children can attend school from Kindergarten through Grade 12.
There are 36 students and 15 teachers from six nations enrolled in the Academy. Subjects include Bible, English, Science, Math, Social Studies, and French.
During the sailing schedule of the ship, school continues unless the weather is really rough. Unlike other students, B.J. does not enjoy attending school and sailing at the same time.
"The ship rocks, and you fall off your chair," B.J. says. But students may get to see some marine life, including whales, dolphins, and flying fish, which they always enjoy.
Photos courtesy of the author