A Librarian for Us All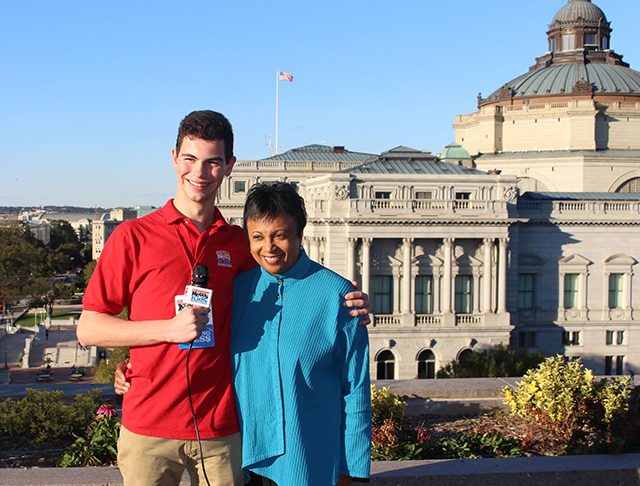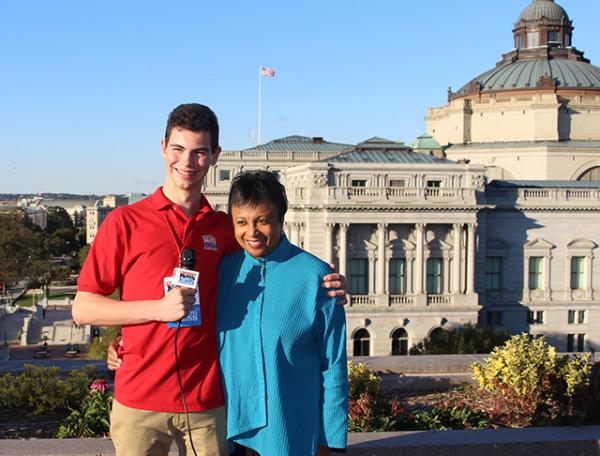 In September, Carla D. Hayden became the head of what is arguably the world's largest library. She is the first woman and the first African-American ever to sit at the helm of the Library of Congress in Washington, D.C.
During a recent interview in her office, Hayden described the library as "the ultimate search engine." The library's vast collection of books and documents, she explained, primarily serves the U.S. Congress. Legislative staffs conduct research there when drafting laws and policy.
The Library of Congress "is also the nation's library," Hayden said. "It collects materials about the creative genius of so many people, and that means music, video games, comic books, all types of things besides books and recordings."
OPENING UP THE WORLD
Hayden began her career as a children's librarian at the Chicago Public Library. She still feels deeply connected to children's literature. "Once a children's librarian, always a children's librarian," Hayden tweeted during the 2016 National Book Festival in Washington, D.C.
Hayden thinks it's crucial to introduce books to kids at an early age. "There's something about connecting with words and pictures and stories that opens up the world," she said.
Hayden also believes that there is a need for greater diversity in children's literature. Growing up, she said, she did not find many books "that reflected my own life."
Through the Young Reader's Center at the Library of Congress, Hayden plans to develop a "national push to make sure there are books that not only reflect people of all backgrounds, but also interests."
MORE THAN BOOKS
In nominating Hayden to be the librarian of Congress, President Barack Obama said that she is known for her "deep knowledge of our nation's libraries."
The U.S. Senate confirmed Hayden overwhelmingly. "The nominee, in my opinion, brings a wealth of experience to the position," said Senator Roy Blunt, a Republican from Missouri. "It is my hope that this experience will [help her] lead the Library of Congress in a way that . . . meets the demands of the 21st century."
Hayden views libraries as much more than places to borrow books. "In my own life, the library was sometimes a sanctuary," she said, adding that libraries have "become a community center in so many areas."
On the day of my visit, Hayden had tweeted about the library's baseball card collection in celebration of the World Series. "I get the wonderful opportunity to open up what I am calling a treasure chest," she said.
Hayden plans to make the library's treasures virtually accessible to people around the world. On the library's website, for example, readers can find the writings and papers of civil rights activist Rosa Parks.
Since Hayden's first love is children's literature, she wants to make sure kids experience the hidden gems in the library. She invites teachers to tweet her at @LibnOfCongress "about things that they might want to see [in their classrooms], and I will look for them."
WATCH THE VIDEO
See clips of Erik's interview with the librarian of Congress.
Photo courtesy of the Scholastic News Kids Press Corps