A Letter From the Editor: Kids Press Turns 20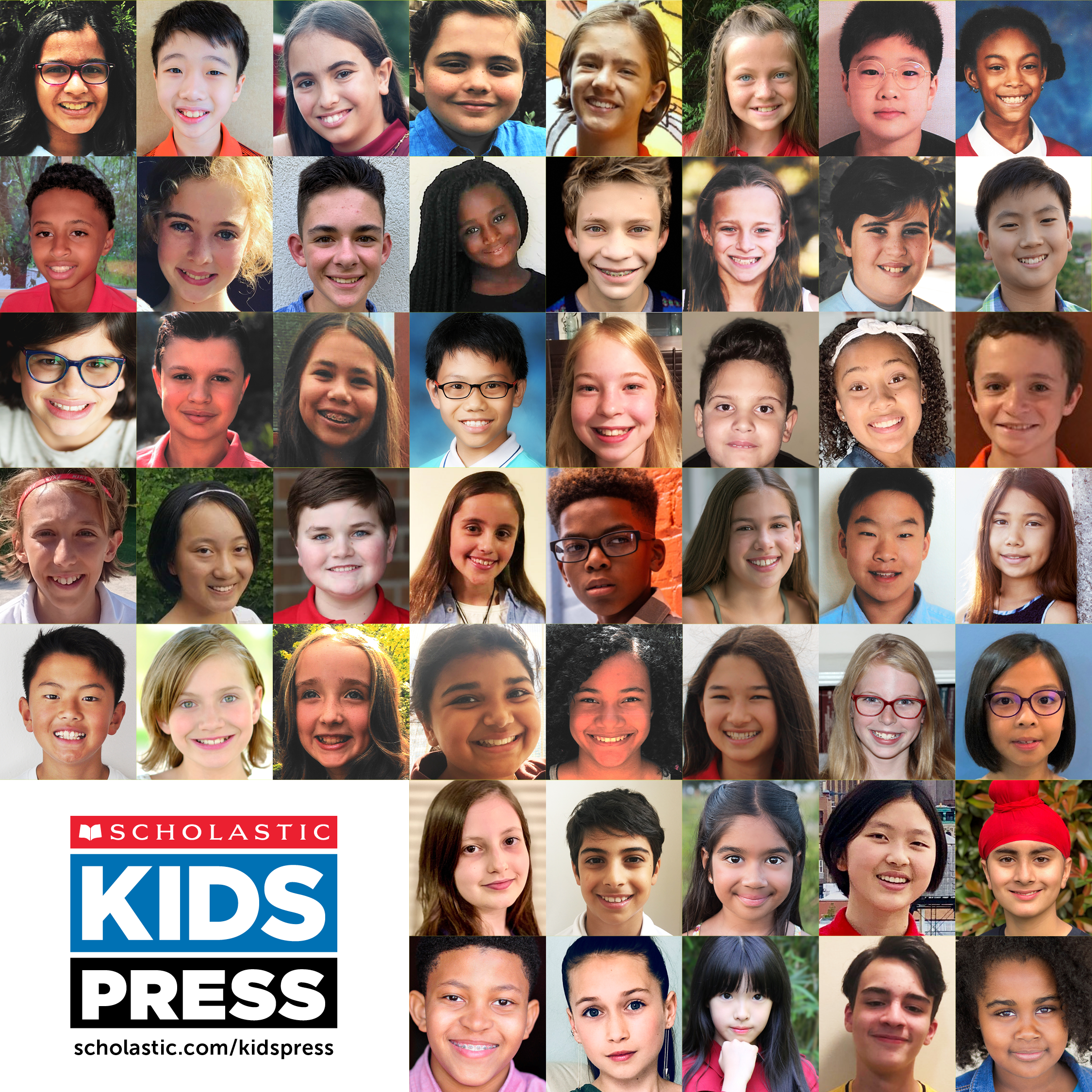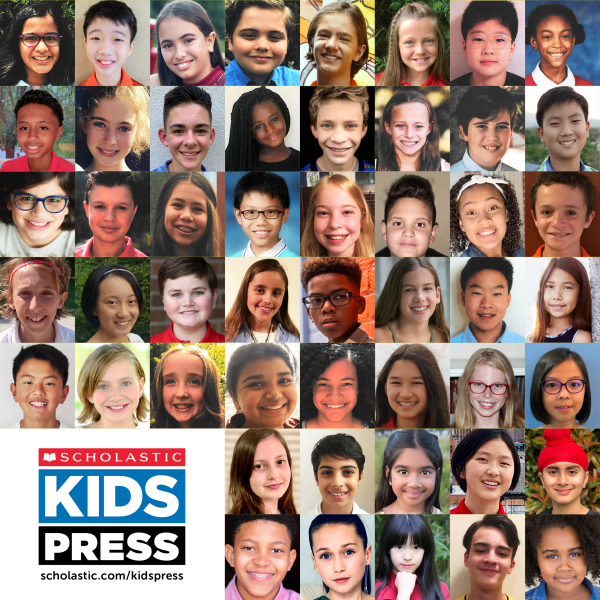 In 2000, Scholastic started a Kids Press Corps. The idea was simple: Young people would report stories that kids their age could read in our Classroom Magazines and on our website. 
"I was thinking about how to add excitement to the 2000 presidential election for kids," recalls Suzanne Freeman, who was then editor of Scholastic News 4 and Scholastic News 5/6. "Instead of adults explaining the electoral process, I wanted our readers to actually see it through the eyes of their peers."
A BENEFIT TO STUDENTS AND TEACHERS
The timing was perfect. For those not old enough to remember, Election 2000 featured a concession speech by Democratic candidate Al Gore, which he retracted hours later, and weeks of haggling over "hanging chads" on Florida's punch card ballots. 
More than a month after voters went to the polls, a controversial Supreme Court decision determined the election's outcome. Republican George W. Bush, who got fewer popular votes than Gore, was deemed to have won Florida's 25 electoral votes and thus the election. 

Our young reporters covered it all—from the primaries and caucuses to the campaign rallies and debates, from the conventions and the polling places to the contested outcome and the inauguration. 
Teachers and students loved getting dispatches from young journalists on the campaign trail. Scholastic, in turn, recognized the educational value of the program and supported its growth.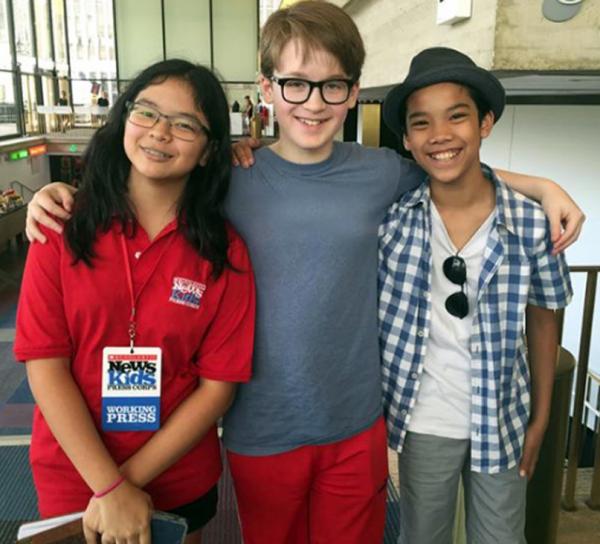 A VITAL MISSION
Today, we're announcing the 2019-2020 team of Kid Reporters. We have a new logo and a shorter name—Scholastic Kids Press. Our mission remains the same: helping kids understand a complex world in ways that make it relevant to them. 
Ours is among the most diverse team of reporters in the nation. All of our young readers can see themselves represented in the stories written by our Kid Reporters—and see what's possible in schools and communities like theirs. Our reporters and readers alike recognize that their voices matter, a lot. 
"Helping generations of young reporters and their readers understand how the political process works and the importance of a free press is critical to the survival of our democracy," says Kyle Good, former head of corporate communications at Scholastic. Good played a pivotal role in expanding Kids Press and made it an international outlet in 2014, the year I became editor of the program. 
I'm proud of our young reporters. They have interviewed U.S. Presidents, including Barack Obama and Donald Trump; Supreme Court Justices Sandra Day O'Connor and Sonia Sotomayor; news anchors Lester Holt and Judy Woodruff; cultural icons Lin-Manual Miranda and Whoopi Goldberg; and dozens of other newsmakers. They have listened and learned, asked tough (and often surprising) questions, and crafted articles that have captured their peers' attention and imagination. They have won awards for their coverage.
Our Kids Press alumni are now editing newspapers at their high schools, studying journalism at top universities, and working for national news outlets. 
Michael Cappetta, who learned about Kids Press while reading Junior Scholastic magazine in 2003 in his Ohio hometown, is now a producer at NBC News. 
Kyra O'Connor recently filed her first story for the student newspaper at Elon University, where she is a Communications Fellow.
Georgia Limcaoco, who reported for us from the Philippines, just started her freshman year at Stanford University, having served as editor-in-chief of her high school newspaper. 
"The Kid Reporter program gave me the confidence I needed to put myself out there and apply for all sorts of internships and jobs," Georgia wrote to me recently.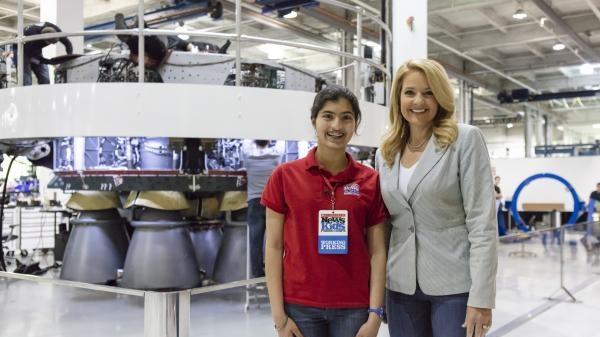 "REMEMBER THE NAME"
A rewarding day at the office often involves hearing from a former Kid Reporter.
"The art of storytelling has always fascinated me," Manat Kaur, who lives in California, wrote to me recently. "With Scholastic, I learned first-hand the power of storytelling to inspire people and create change. As a Kid Reporter, I was given invaluable exposure and access to the stories of today's leaders, and learned how to share these stories with my fellow youth in a compelling way."
Some of Manat's biggest "gets" as a teen reporter included Gwynne Shotwell, chief operating officer of SpaceX, and Doug McMillon, chief executive officer of Walmart.
"Remember the name Manat Kaur," McMillon later wrote on his Facebook page. "She is with the Scholastic News Kids Press Corps. After attending the Saturday Morning Meeting [a company tradition] a while back, she asked some really great questions on culture, leadership, and the changing world of retail. She's going to be a big deal!"
This year, Manat was selected as a Young Changemaker Fellow for Ashoka, a non-governmental organization that is working to promote the "Everyone a Changemaker Movement."
Manat is combining her love of storytelling and change at school. "When I was in middle school, I really wanted to have a middle school newspaper to write for," she says. "As a high schooler, I used what I learned from Scholastic to start The Golden Knight, a newspaper for my former middle school. I mentor students, teaching them how to conduct interviews, write articles, and edit the paper."
Manat's younger brother, Munveer Singh, 11, is one of our new Kid Reporters this year. He is certain to learn from his older sister's experiences and wisdom.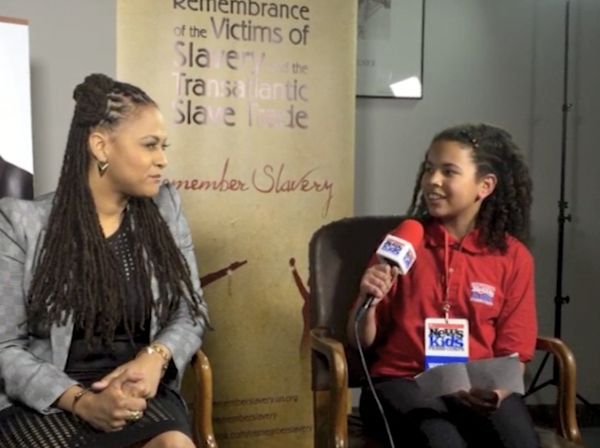 "THE MORE I KNOW, THE MORE I CARE"
Former Kid Reporter Adedayo Perkovich, who interviewed First Lady Michelle Obama, U.S. Representative John Lewis of Georgia, and award-winning author Jacqueline Woodson, recalls one early assignment in particular.
"I learned so much about interviewing when I spoke with director Ava DuVernay about her movie Selma," Adedayo says. "DuVernay told me that she appreciated my smile and eye contact, which showed that I was being attentive to her responses. I carried that conversation with me to all of my other assignments."
Adedayo, who is now a high school sophomore in New York City, is writing poetry and will soon see her work published in an anthology.  
Former Kid Reporter Max Surprenant is a features writer for his high school newspaper in Massachusetts. "The more I know, the more I care," Max says. "It's important for young people to become informed and get involved because the issues we face today will affect us in the future."
I'm delighted to welcome our 2019-2020 team of Scholastic Kid Reporters. I can't wait to see where their reporting will take them. As Freeman says: "They're in for one heck of a ride."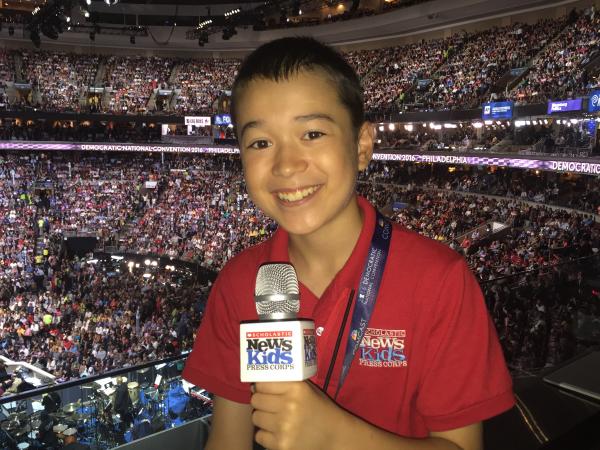 Photos courtesy of Scholastic Kids Press