Lessons at Sea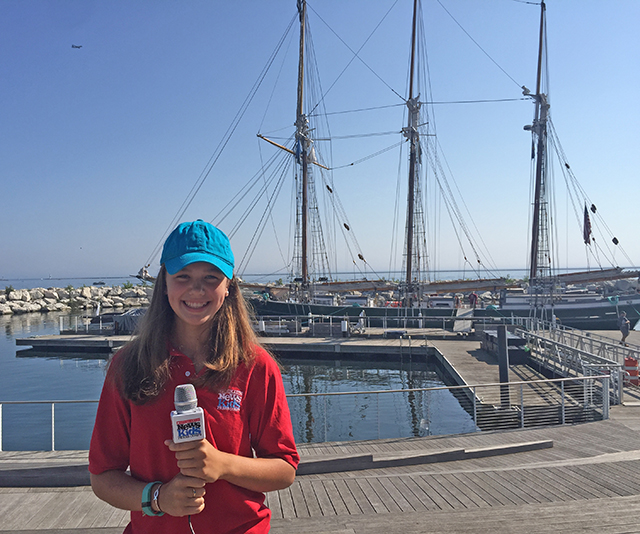 WATCH THE VIDEO
Click below to learn more about Lilian's visit to the S/V Denis Sullivan.
The S/V Denis Sullivan is the world's only replica of a 19th-century Great Lakes wooden cargo schooner. From April through October, the vessel is based in Milwaukee, Wisconsin, on the shores of Lake Michigan. During that time, it functions as a "floating classroom."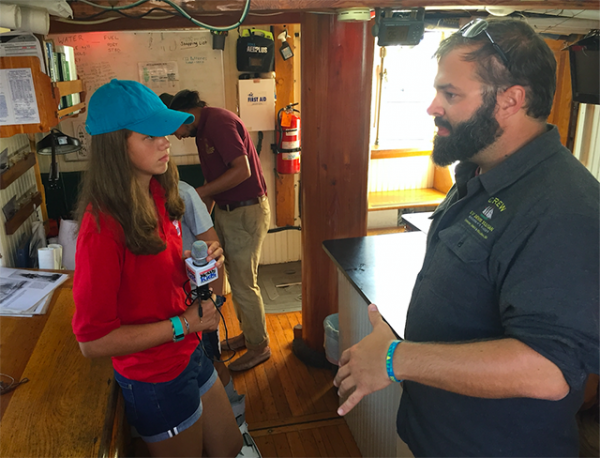 Hundreds of kids climb aboard the ship every year to sail and help with the "crew chores," which include raising and lowering the sails and coiling ropes.
Discovery World, a museum dedicated to technology and the Great Lakes, built the Denis Sullivan in the 1990s. The vessel is named after a famous Great Lakes schooner captain.
According to Dan Kiedl, senior deckhand aboard the ship, the vessel's mission is "primarily about raising awareness of the Great Lakes." That includes teaching kids about marine biology, historical maritime topics, and nautical terminology.
Spending time on the ship helps kids learn about the importance of freshwater and how the Great Lakes connect to the Atlantic Ocean through the Saint Lawrence Seaway.
Although the vessel is based in Milwaukee, it often travels to tall ship festivals and educational events.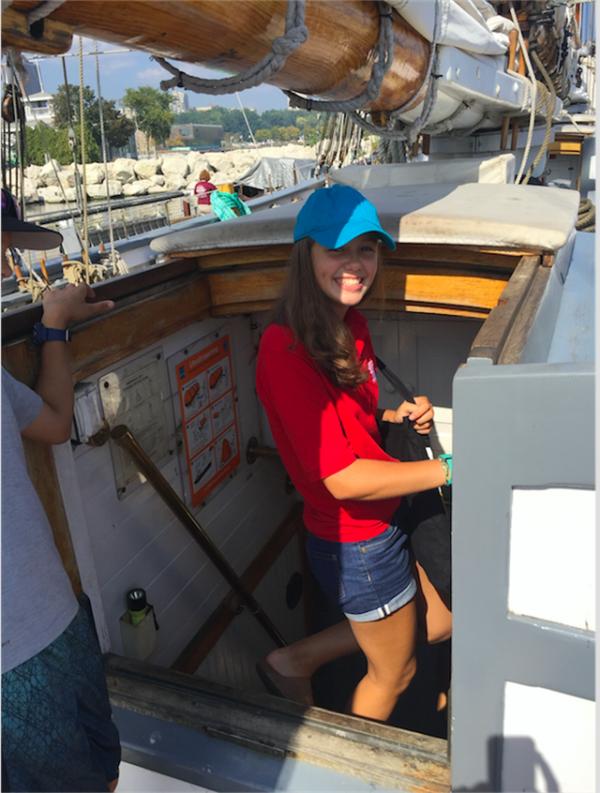 "LIFEBLOOD" OF THE MIDWEST
In the 1800s, Kiedl explained, it wasn't easy to transport cargo by roads, "so ships [like the Denis Sullivan] were a really important part of the lifeblood and development of the Midwest."
Sometimes, this "floating classroom" invites students to set sail on the Great Lakes. High school students temporarily become members of the crew and learn what it takes to sail an enormous wooden ship.
"You start to feel the waves [and] the wind," Kiedl said. "It really takes you out of your life and puts you into the 1800s on a cargo schooner."
I recently had the opportunity to sail aboard the Denis Sullivan. I loved learning about the Great Lakes and helping the crew raise the sails. I even got to go down into the galley, which is the name for a ship's kitchen.
As I was about to leave, I asked Kiedl how kids react when they board the ship. "Even the hardest, most sarcastic kids are pretty amazed," he said. "That's one of the most rewarding things about being on here."