Leon the Extraordinary Draws Readers In
Leon is a fifth-grade comic character with exceptional strength: the power of common sense. The book that bears his name, Leon the Extraordinary, is the first in a series of graphic novels by Jamar Nicholas.
"Leon uses his skills with heart, while wanting to do what is right," Nicholas said. "There are a lot of great characters in the story and fun art, and I hope you fall in love with them."  
An award-winning artist and educator from Philadelphia, Nicholas is dedicated to helping young people realize the power of visual stories. I met him last summer at the Great Graphix Draw-Off!, a panel event at San Diego Comic-Con in California. At the event, kids asked creators about their latest graphic novels and the art of illustration.
"I'm obsessed with graphic novels and drawing," said 9-year-old attendee Jimena of Chula Vista. "I like Leon. He looks like a good friend."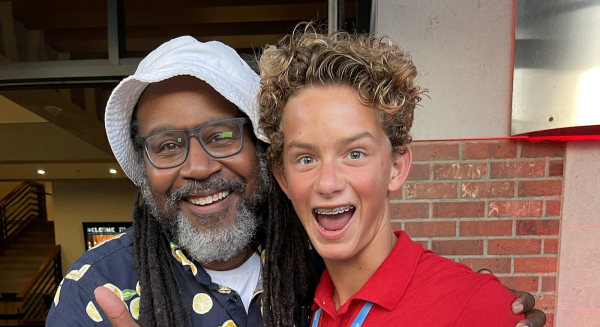 GOOD JUDGMENT AND BRAVERY
Leon the Extraordinary is published by Graphix, an imprint of Scholastic. In the book, readers are transported to a world where nearly everyone is a superhero or supervillain. Unlike many of his classmates, Leon is "ordinary." But he uses good judgment and bravery to solve problems in intelligent and clever ways.
Leon always stands up to bullies to protect his classmates. He also knows when to walk away. His hard-working single mom inspires him to be a hero by being himself.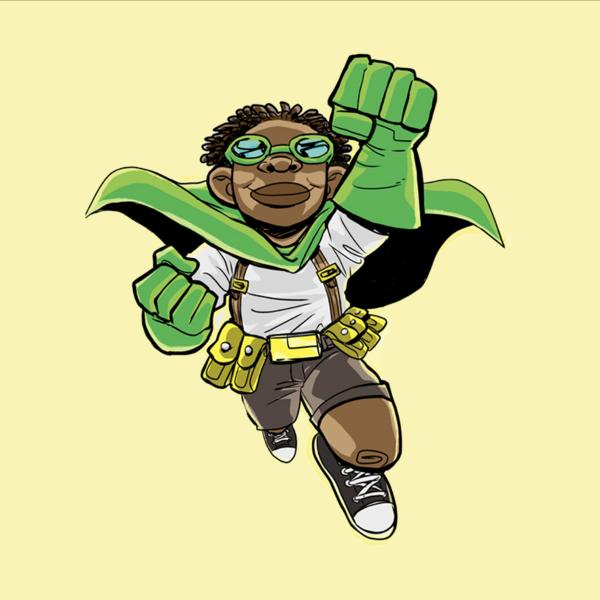 "DO THE BEST YOU CAN" 
Nicholas hopes that Leon's adventures will help readers see the importance of making intelligent decisions.
"One of the best things I could say to kids is to just make good choices," Nicholas said. "They all count. They may not seem like they do at the moment, but they all add up, so just try to do the best you can." 
Through the character of Leon, Nicholas also hopes to encourage kids to think for themselves, be kind, and work together. 
Leon the Extraordinary is just the beginning. Nicholas is already at work on the next book in the series. 
Photo courtesy of the author; illustration courtesy of Jamar Nicholas