Learning To Cook—and Live—Healthier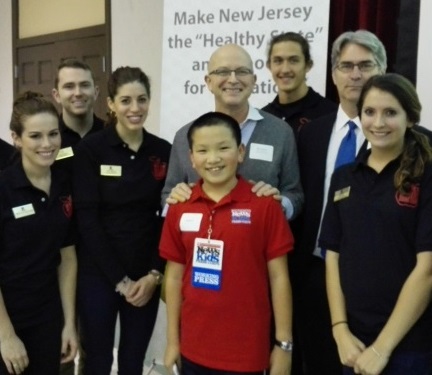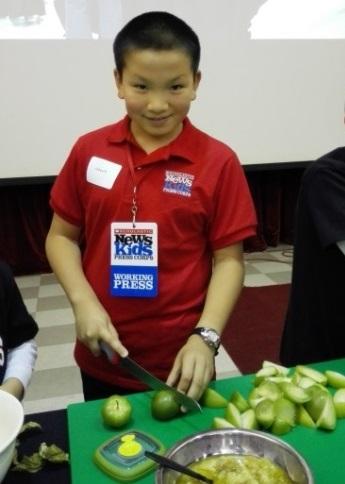 How often do you see more than 30 kids happily cooking with a former White House Executive Pastry Chef? That is exactly what happened at "Kids: Cooking, Learning, and Eating," an event organized by the New Jersey Institute for Food, Nutrition, and Health (IFNH). Held on December 3 at Rutgers University, the event provided a hands-on cooking experience that mixed science and fun for children and their families.
The kids who attended also met Sally Sampson, the founder and president of ChopChopKids, a nonprofit organization that shows children how to cook with their families. Attendees were given ChopChop magazines filled with nutritious, great-tasting, ethnically diverse, and inexpensive recipes.
FIGHTING CHILDHOOD OBESITY
The Centers for Disease Control and Prevention (CDC) estimates that one in three children and adolescents in the United States is obese or overweight. Childhood obesity has negative consequences for emotional, physical, and mental well-being that can extend into adulthood.
Overeating and consuming unhealthy foods are key contributors to childhood obesity. For example, consumption of fruits and vegetables among Americans over the age of two is only half the level recommended by Healthy People 2020, a government organization whose goal is to improve the health of all Americans.
Said former White House Executive Pastry Chef Bill Yosses: "Our cells absorb energy from the food we eat. So if it's bad energy, those cells aren't going to live as long."
The event emphasized introducing kids and their families to healthy options.
"If people know a wide variety of foods and know how to cook them," Yosses said, "they won't be obese." For children, he added, cooking presents an opportunity "to understand food better and try new things."
COOKING IS AN ART—AND A SCIENCE
For kids like me who love science, cooking also offers a chance to experiment. At the event, I learned about tomatillos, a type of Mexican tomato that adds a tang to foods like chicken.
Spreading the word about healthy cooking and eating is also important, said Dr. Peter Gillies, the IFNH Director.
"If you make the right choice, your friends will watch you, and they'll make the right choice," he said. Gillies is optimistic that the IFNH is "going to make New Jersey not only the Garden State, but also the Healthy State." 
Are you ready to start cooking? Chef Yosses offered advice to kids who might be nervous: "There are hot items and sharp items, but the payoff at the end is really worth it."
What recipe should kids try first? Sally Sampson recommended something easy, like smoothies, "because you are throwing everything into a blender and transforming it."
Sounds like a fun science experiment!