Learning About Government in Louisiana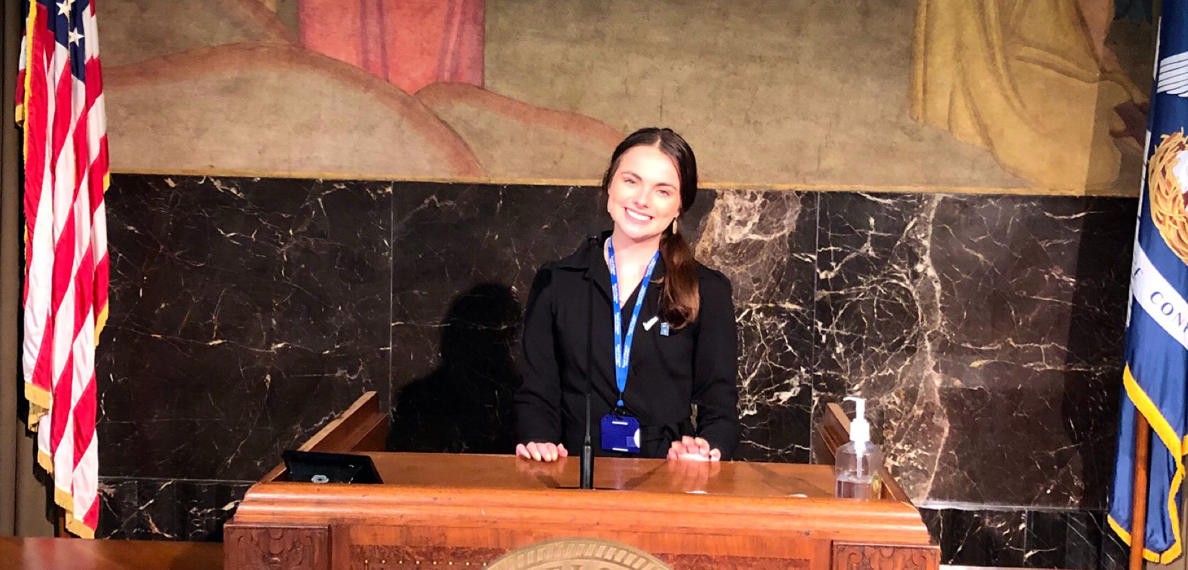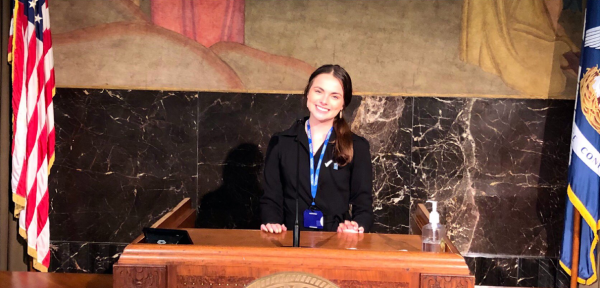 In my home state of Louisiana, college students have the chance to experience the inner workings of government and gain a deeper understanding of public policy. Louisiana Governor John Bel Edwards worked with local educational institutions to create the Governor's Fellows Program four years ago. 
The program recently announced the 14 students chosen to participate in this summer's 8-week course of study. It will delve into the creation of policies in education, public health, and other areas that affect our daily lives.
Elizabeth Bueche, a student at Louisiana State University, was among those chosen to be a 2021 fellow. She applied to the program, she said, because she wanted to learn more about Louisiana's state and local governments.
"I've always been interested since I was a Mayor For A Day in middle school," Elizabeth told me. "I'm looking forward to learning more about how legislation works, how policy is created, and how the Louisiana Board of Regents works as a team."
The Board of Regents, a state agency created by the 1974 Louisiana Constitution, coordinates all public higher education in Louisiana. Led by Commissioner Kim Hunter Reed, the department is participating in the Fellows program for the second year in a row.
"We advocate for talent development," Reed said. "So this was a natural fit for us to have a hands-on role to cultivate the next generation of leaders."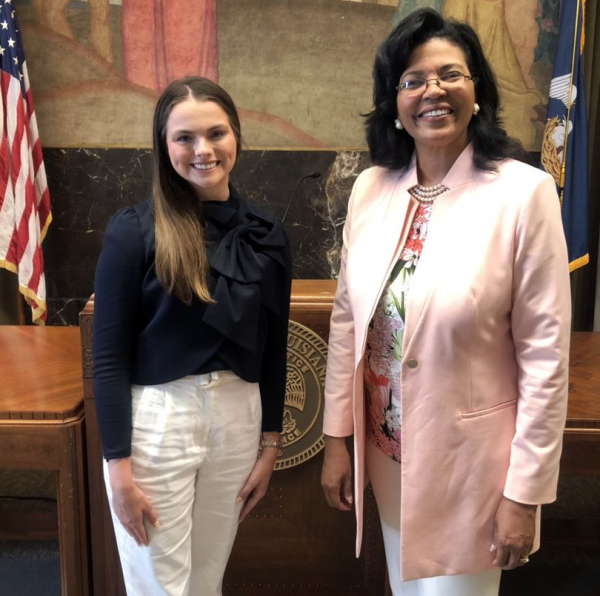 "WRESTLING WITH POLICY"
During the program, students will participate in discussions and meetings in the areas of government that interest them the most. Already, Elizabeth is learning about the Board of Regents. And she's not just a bystander.
"Elizabeth is not in the back of the room taking notes," Reed said. "She is at the table, actively engaged, asking questions, and wrestling with policy." 
Students who applied to the program were asked to submit an essay that focused on a specific policy issue. Elizabeth wrote about public health and the administration of COVID-19 vaccines. She thinks that requiring college students to get the vaccine before starting the fall semester will help re-establish a sense of normalcy on campuses.
"I witnessed a lot of my friends and sorority sisters become really depressed and anxious and just hopeless," Elizabeth said. This summer, she is hoping to learn more about how government policies help shape our everyday lives. 
Photos courtesy of the Louisiana Board of Regents