Knock Down the House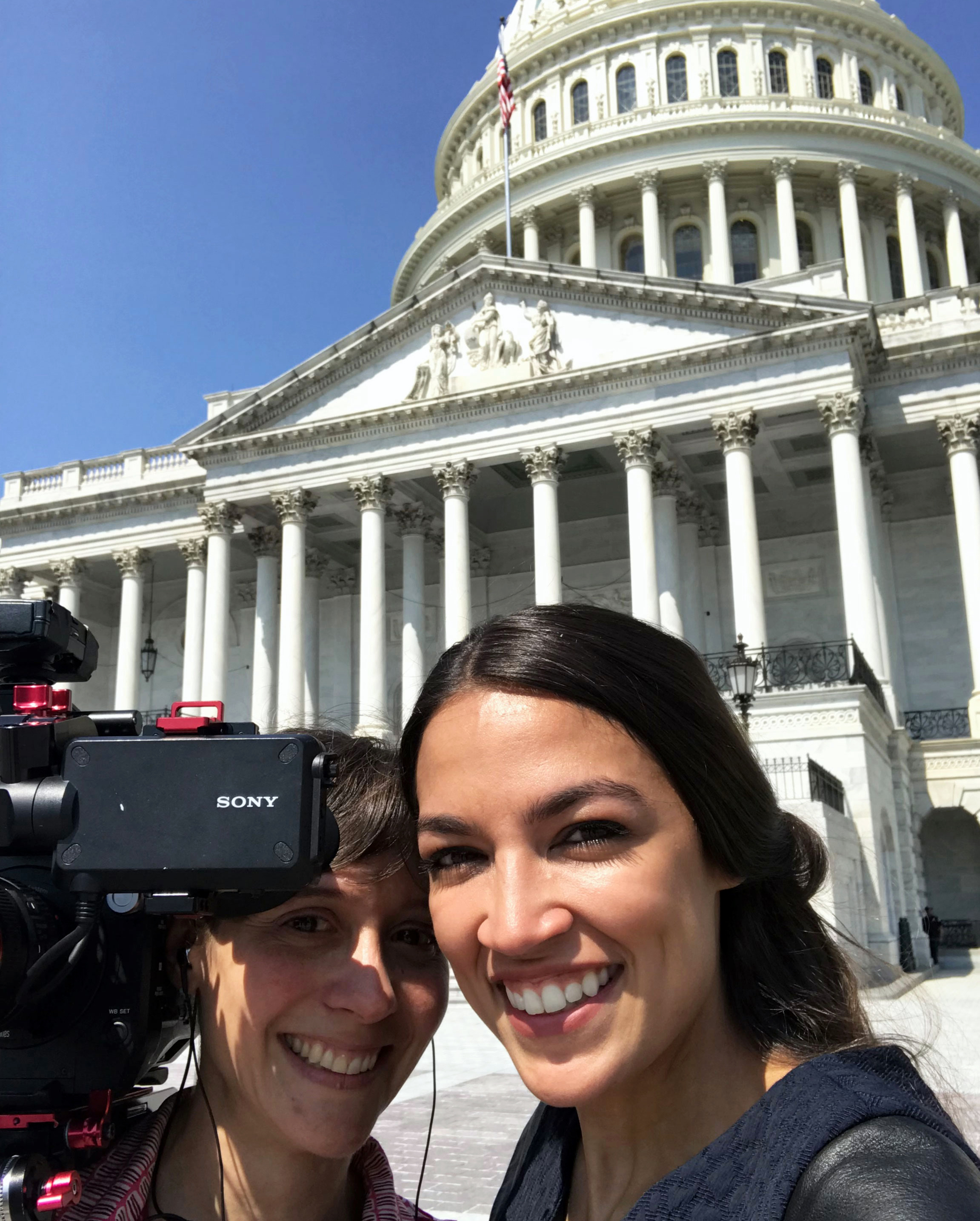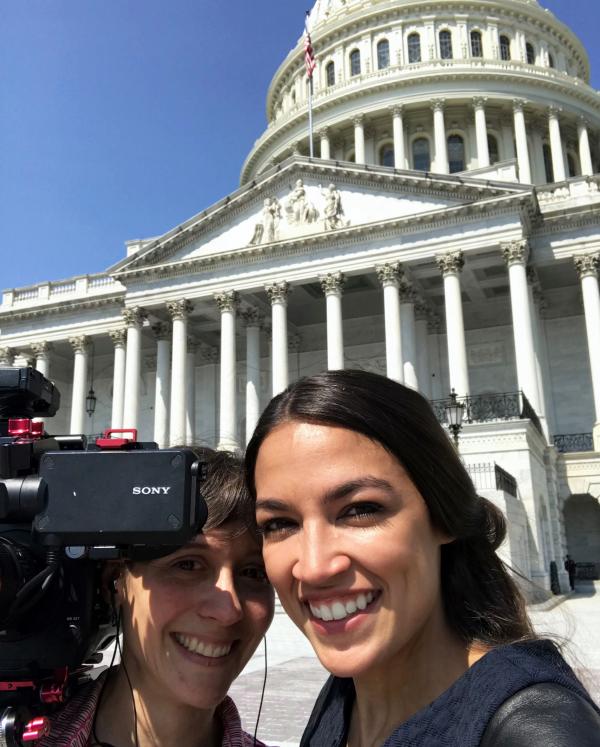 In November 2018, the Midterm Elections ushered in historic victories for women and people of color. The United States House of Representatives elected a record 36 new women.
Several months before the race, documentary filmmaker Rachel Lears set out to tell the stories of four ordinary women who decided to run for political office. Her new documentary on Netflix, Knock Down the House, features Cori Bush of Missouri, Alexandria Ocasio-Cortez of New York, Paula Jean Swearengin of West Virginia, and Amy Vilela of Nevada.
Only Ocasio-Cortez, a previously unknown waitress in New York City, won her race. She defeated Representative Joe Crowley, one of the most powerful Democrats in Congress, in New York's 14th District, which represents parts of Queens and the Bronx.
Still, all of the women helped to bring the struggles of everyday people to the national stage. They focused on such issues as women's rights, access to affordable health care, the dangers of environmental pollution, and the struggles of the working class.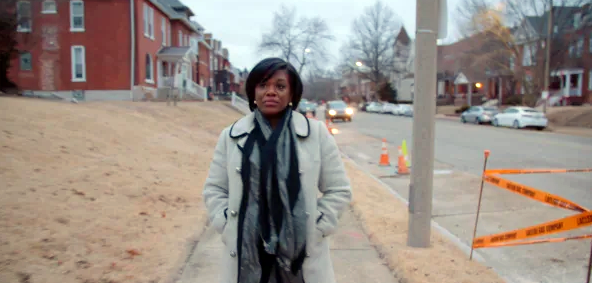 YOUR VOICE MATTERS
"We were really interested in what the stories would reveal about the political system and how it works and how it doesn't work in this country," Lears told me during a recent phone interview. "I hope that everyone who sees the film realizes that their voice matters, that their vote matters, and that there is a place for them in the democratic process."
Lears worked on the film with her husband, Robin Blotnick, who served as the editor. While filming and editing in states across the country, the couple alternated caring for their young son, Max.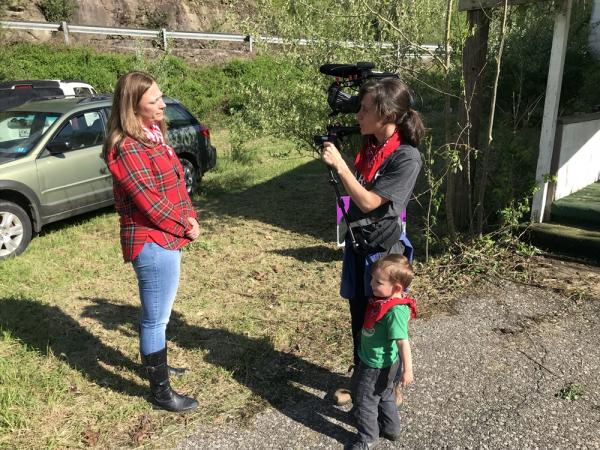 Here is more from my conversation with Lears, which has been edited for length and clarity:
What inspired you to make Knock Down the House?
I wanted my [next] film to be about something that would make me feel hopeful. I wanted to find a story about people working together across the country to build a positive future. I had heard about a couple of groups called Brand New Congress and Justice Democrats that were finding ordinary people with close ties to their communities to run for Congress. These folks would be supporting each other throughout the process. The idea was to get big money out of politics and increase representation in our politics and, in the process, the diversity of Congress. Through those groups, I met the four incredible women profiled in the film.
Even though only one of the candidates won her election, how did the four races affect the political dialogue?

Each one of these races changed the conversation in that district. Collectively, they changed the conversation across the country. For the presidential races in 2020, the Democratic candidates are having to talk about whether they take corporate money. The policies that these candidates ran on are big topics of discussion for the 2020 presidential race. That shows how there is value in trying, even if you don't win the individual seat that time.
This is about building access to the halls of power for all people. That starts with participation and with everyday people participating at every level—from voting to volunteering to running for office if you feel inspired to.
How can the documentary inspire kids to get involved in the political process?
This film is a great tool for young people who are not old enough to vote to start to understand the political system and the way that the government and primary elections work. All of that can really help so that when you do come of age to vote, you feel prepared to participate. You're never too young to participate in a campaign as a volunteer. A lot of the folks you see volunteering in these campaigns were younger than 18. If there is a candidate who inspires you in your area, get involved even if you're not of voting age. You're never too young to have your voice heard.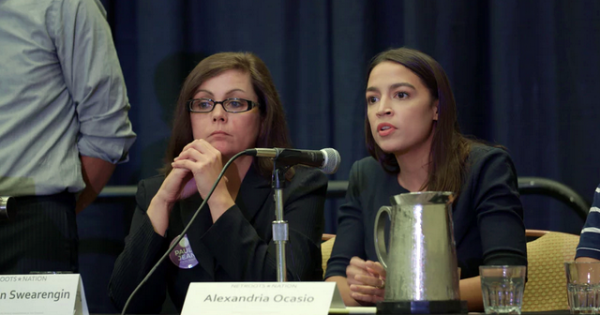 If you could go back in time, what would you tell your younger self about politics?
I've always been interested in politics. My parents were active in the antiwar movement in the 1960s and '70s. I thought that the only thing that existed was going to protests. We have to have protests sometimes, but I didn't know about organizing. Organizing involves more in-depth relationship building. I wish I had known more about that when I was younger, and maybe I would have found a place for myself in it earlier on. I'm glad that I have a place in it now because I feel like I have a responsibility to my son and to those younger than me to believe that a better world, a better country, is possible.
Will you run for public office?
I don't think so [laughter]. I'm going to keep making films for a while. I really love making films. That is my role in these movements. I think it's important to tell stories that the mainstream media is not covering. I'm really happy to be living through a time when there is so much going on. It's a difficult time for many people in a lot ways, but I want to keep making films to contribute stories to the movement.
What are Bush, Swearingin, and Vilela doing post-election?

They've all stayed involved in community organizing and politics.
Photos courtesy of Netflix