KID REPORTERS' NOTEBOOK
The call for Kid Reporter applications is now open! Click
here
to learn more.
Klobuchar Declares Candidacy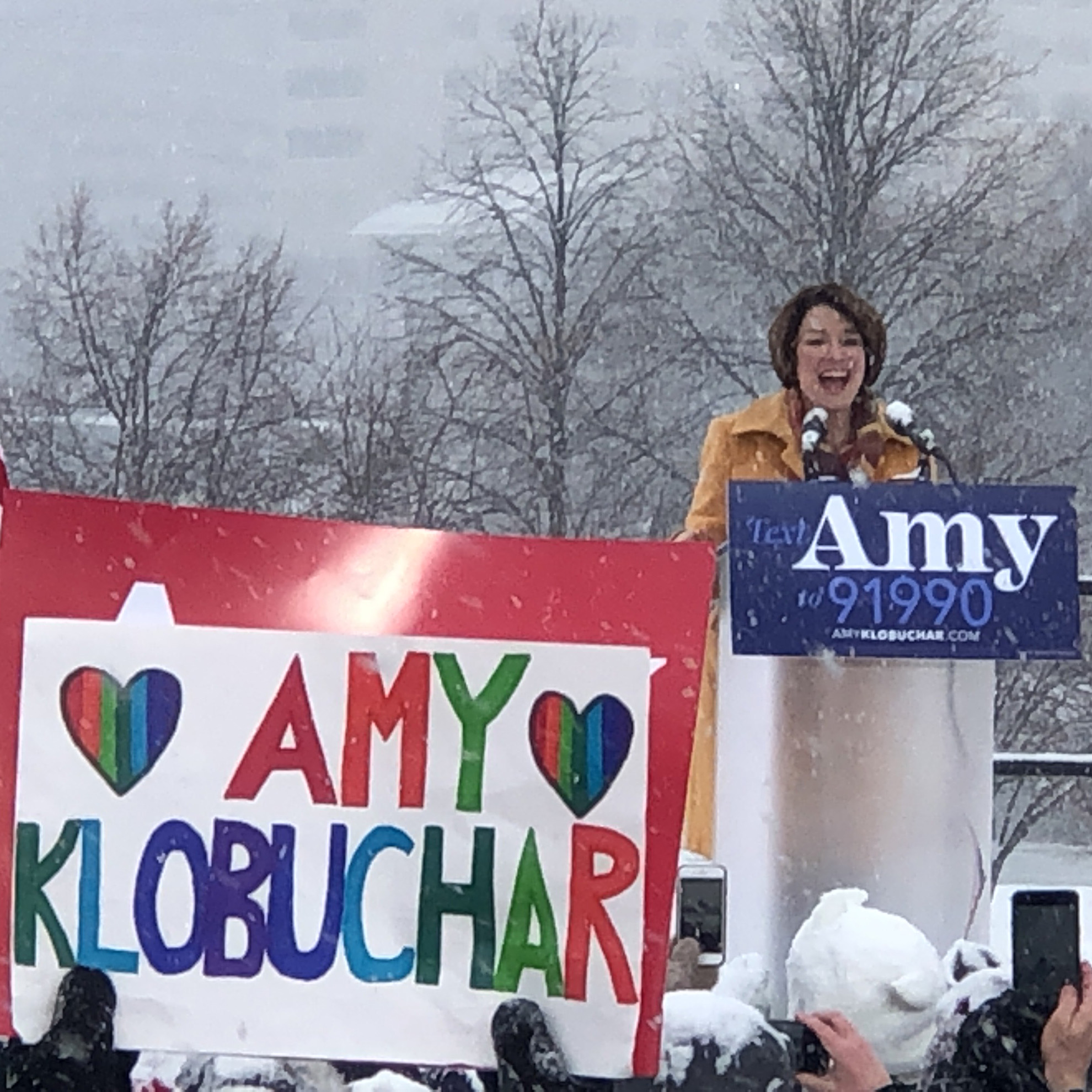 Senator Amy Klobuchar hopes that her popularity in Minnesota will take her all the way to the White House. On February 10, the Democratic Senator declared her presidential run at Boom Island Park.
"I stand before you as the granddaughter of an iron ore miner, the daughter of a teacher and a newspaperman, and the first woman elected to the United States Senate from the state of Minnesota, to announce my candidacy for president of the United States," Klobuchar told an enthusiastic crowd, the Minneapolis skyline behind her.
With snow falling and the temperature well below freezing, Klobuchar joked about the challenging conditions. "When I said that elected leaders should go not just where it's comfortable, but also where it's uncomfortable, I meant it," she told the cheering crowd.
Hundreds of people had waited for hours to see the Senator, undeterred by the conditions. They showed up in snow pants, parkas, wool hats, and mittens. Some even arrived on cross-country skis.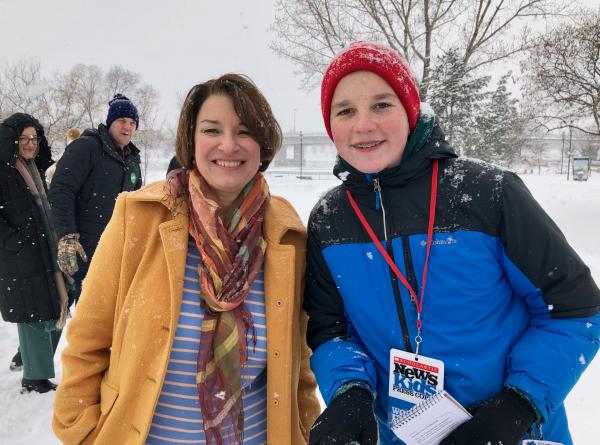 MINNESOTA GRIT
Proud of her humble roots, the 58-year-old Klobuchar said that she hopes voters across the country will embrace her Midwestern work ethic. "I don't have a political machine," she said. "I don't come from money. But what I do have is this: I have grit."
Klobuchar graduated from Yale University and received a law degree from the University of Chicago. She began her career as a prosecutor in Hennepin, Minnesota's largest county, and has served in the U.S. Senate since 2007.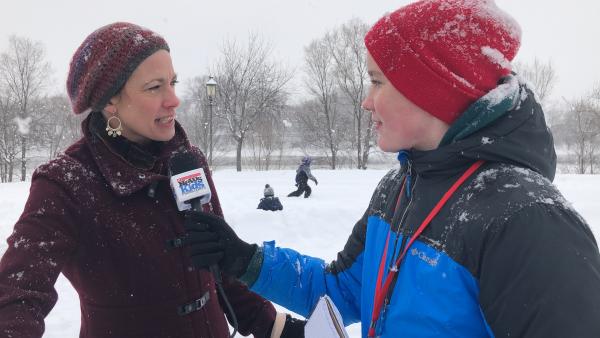 ADDRESSING CLIMATE CHANGE
If elected President in 2020, Klobuchar promises to "stop the fear mongering and stop the hate." She also told the crowd that "we need to not govern from chaos anymore. We need to govern from opportunity."
Although Klobuchar did not mention President Donald Trump by name, she did say that she thinks the country "deserves better than foreign policy by tweet." She added that on the first day of her presidency, she would "rejoin the international climate agreement." In 2017, Trump controversially withdrew the U.S. from the accord, which was created to lower greenhouse gas emissions globally.
Klobuchar also says that she would like to lower the cost of prescription drugs, make college more affordable, and ensure that every home has access to the Internet. To help increase voter participation, she thinks that U.S. citizens should be registered to vote automatically on their 18th birthday.
With the presidential primaries nearly a year away, Klobuchar is entering an already crowded field of Democratic candidates. So far, Senators Cory Booker, Kamala Harris and Elizabeth Warren have formally declared their candidacy, as has Representative Tulsi Gabbard. They want to see Republican President Donald Trump, who is facing legal and ethical issues, voted out of office.
In Minnesota, Klobuchar has strong support. Last November, she won re-election to a third Senate term by a 60 percent margin. "I really trust Amy," Duluth Mayor Emily Larson told me at Boom Park. "I know her. She has been helpful at a time that my city really needed help."
Will that support translate to a national level? Voters will have their say in 2020.