Kids Volunteer at a Food Pantry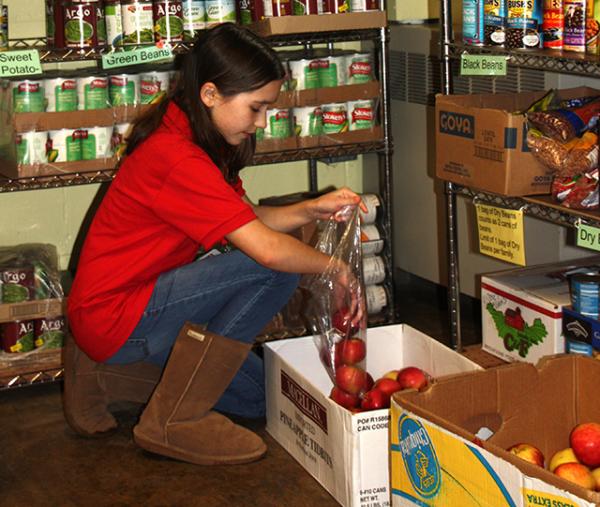 Tucked away near the town hall and the church, the Falmouth Food Pantry in Falmouth, Maine, is making a big difference in my community. It currently feeds about 425 families, all of whom benefit from the time and generosity of volunteers of every age.
Manager Dotty Blanchette encourages young people to help out. "Children can be the best role models because of their enthusiasm," Blanchette says. "Their real care for other people is a wonderful example for adults."
Hannah Berzinis, a 17-year-old high school senior, volunteers at the pantry. "I wanted to do something a little more local, so the food pantry was a really great option [for me]," Hannah says.
HELPING IN THE GARDEN
One way to help is by volunteering in the pantry garden. Joe, a middle school volunteer, came up with the idea for the garden. He has been tending it for three years, giving fresh vegetables directly to clients.
"Any person should just volunteer if they want to help," Joe says. "I personally enjoy it." He is happy to see the garden thriving.
A former food pantry client says that the volunteers helped her during a difficult time in her life. "You can't get to be successful without the support and love of your community members," she observes.
Even the smallest help from young volunteers can make the biggest difference in lives of people in need. The Falmouth Food Pantry is definitely making a big difference in the community of Falmouth.
Photo courtesy of the author