"The Kids Tonight Show" Debuts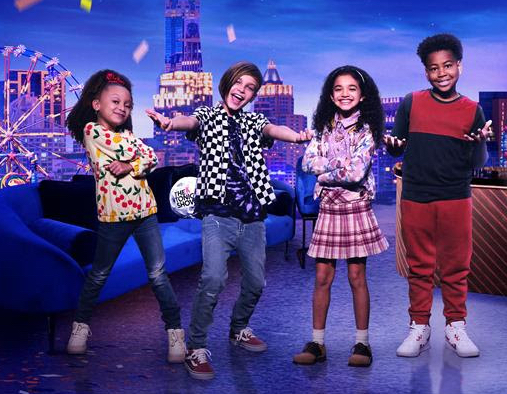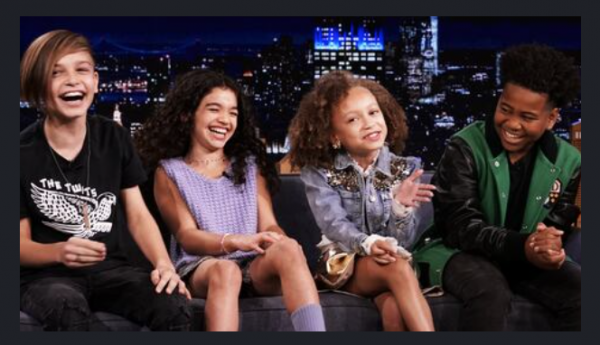 "It's a talk show like The Tonight Show, but more kid-ified!" That's how Olivia Monet Perez, 11, describes The Kids Tonight Show, which debuts October 14 on Peacock TV, NBCUniversal's streaming service.
Recker Eans, Dylan Gilmer, and Mykal-Michelle Harris join Olivia as co-hosts of the new program, which is produced by Jimmy Fallon, host of The Tonight Show. I recently talked with the young cast members via video to find out what viewers can expect. 
For 12-year-old Dylan, the "most memorable moment was the first episode with Jimmy Fallon, when we all sprayed each other, and we were telling stories." You'll have to watch to learn more about the spraying and stories.
Each of the four co-hosts brings something special to the show. "Dylan just crushes it on that mic," says Olivia, 11. "Recker amazes us on drums. Mykal-Michelle tells the funniest jokes and stories, and I bring the moves, the dancing."
For Recker, 11, co-hosting and playing the drums is "the best of both worlds."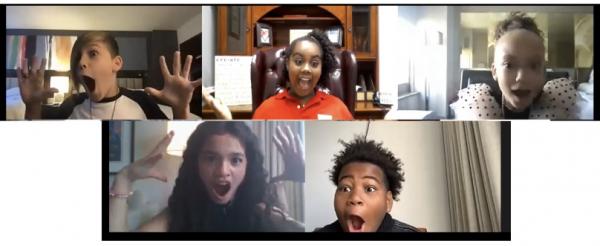 PARENTS WILL ENJOY IT, TOO
In addition to kid hosts, the show has a professional teen writer. Mykey Cooper, 16, of Pennsylvania, has been in the film industry for 10 years. His passion for writing began with poetry. As the only teen in the writers' room, he had no trouble fitting in.
"Even though I was the youngest in the room, the other writers treated me and my ideas with the upmost respect and gave me full creative freedom," Mykey told me via email.
The show is for kids, but the co-hosts agree that parents will enjoy it, too. "I feel like the adults are going to love it, as well, because, frankly, anybody could love this show," Mykal-Michelle says. "Everybody needs kid-friendly stuff in their lives." 
The first season includes 20 episodes and will feature celebrity interviews, monologues, and games. Viewers will get access to two new episodes each week.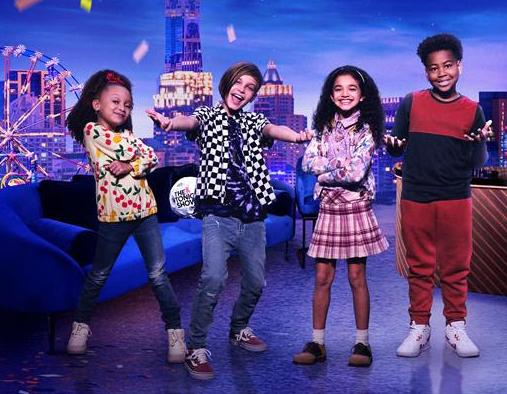 Top and bottom photos courtesy of NBCUniversal; middle photo courtesy of the author