Kids Talk About the War in Ukraine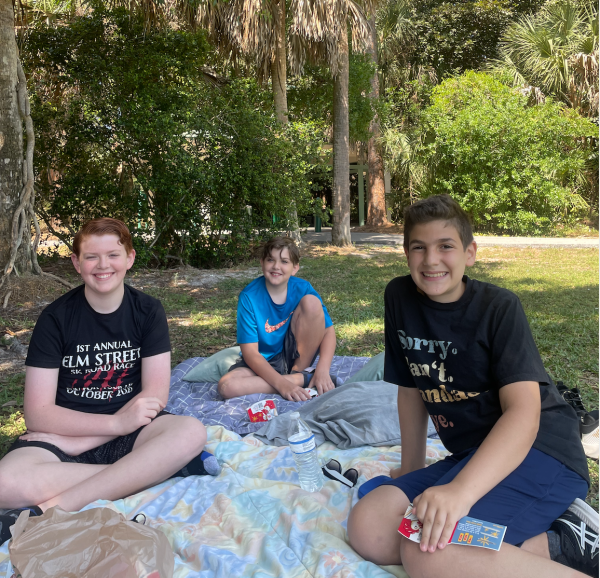 On February 24, Russian forces attacked Ukraine. Since then, Ukrainians have tried to defend their Eastern Europe country of more than 44 million people. 
Nearly 1,800 people have been killed in the violence, including children. Russian troops have targeted homes, schools, and hospitals. Such actions are considered war crimes because they go against the Geneva Conventions, treaties that call for humanitarian treatment in war. 
Even journalists covering the war have faced danger. On March 13, Brent Renaud, a documentary filmmaker and photojournalist from the United States, was killed in Irpin, a town outside the Ukrainian capital of Kiev. Several other journalists from around the world have been injured or killed.
Russian President Vladimir Putin has controlled Russia since 2000. His presidency has been marked by violence against minority groups, cyberattacks across the globe, election tampering, and brutal crackdowns on anyone who speaks out against the government.
The magnitude of Putin's crimes has reached a new level with the devastating invasion of Ukraine. According to the United Nations, more than 4.5 million people, most of them women and children, have fled the war, many to Poland and other neighboring countries. The number of refugees is expected to rise, with Russian forces continuing to occupy Ukraine.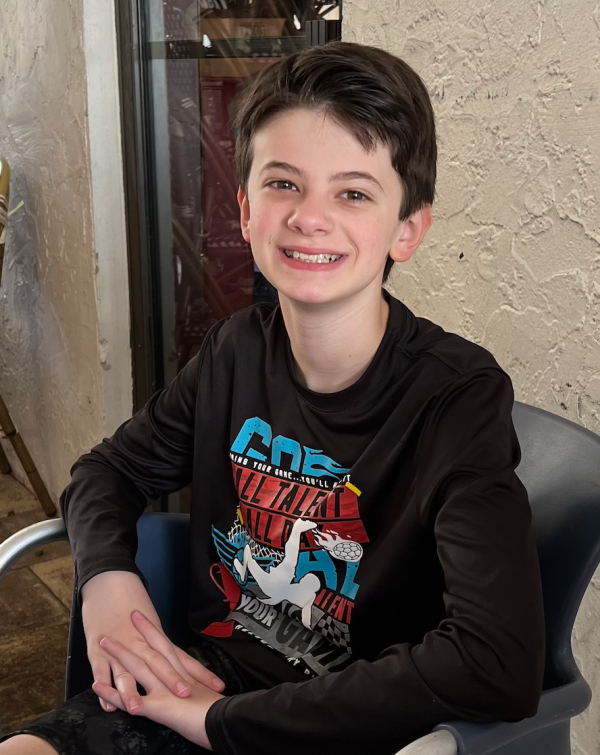 KIDS SHARE THEIR VIEWS
Students in the U.S. watching war coverage have been moved to express their own views. I recently spoke with fellow students in Florida, where I live. 
Gracyn S. of Boynton Beach learned about past wars at school and during visits to museums. (Students' last names are not included in order to protect their privacy.)
"Seeing images of the past and the atrocities that are happening now concerns me for our world's future," Gracyn said. "I don't want World War III to happen. I wonder what my own children will learn in the future about what is happening now."
Ari K., 12, who lives in Boca Raton, also expressed concern. "Ukrainian people are getting kicked out of their homes and killed, only for Russia to get a little bit of land," he said. "Russia should stop. It's terrible what's happening."
Thirteen-year-old Matthew M. lives in Parkland. "Honestly, the situation in Ukraine makes me sick," he said. "At its core it is a power hungry 'leader' attacking neighboring countries to gain more power and land. Vladimir Putin is a crazed dictator who needs to be removed from a position of power immediately. I deeply respect all of the brave Ukrainian soldiers defending their home."
Sophia R., 13, also of Parkland, agreed. "Putin can't fathom the fact that a country that separated from Russia is doing better economically than his country," she said. "He's attempting to devastate their economy in exchange for his reputation." Ukraine, which neighbors Russia, was once part of the Soviet Union. The Soviet dictatorship collapsed in 1991, allowing its former republics to claim independence. 
"EVERYONE CAN HELP"
The U.S. and other countries are sending weapons and supplies to help Ukraine defend itself against Russia. People around the world, including 16-year-old Lauren O. of Parkland, are doing what they can to support Ukrainians and others who have been displaced by war. 
"Many of us have connections to those in Ukraine and have or know families living there who need our support," Lauren said. "Although we are nations apart, we can help." 
Lauren volunteers for a student-run nonprofit called 3 Heart Strings. Founded in 2014, the organization creates handcrafted items for special causes "to make this world a better place." Lauren donated her time to make bracelets. Proceeds of the sales will benefit Ukrainians.
"Everyone," Lauren said, "can help in some way."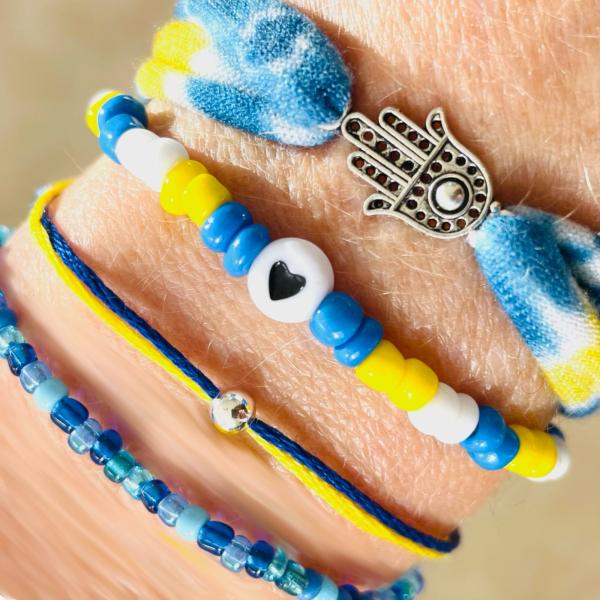 Photos courtesy of the author