Kids Struggle With Mental Health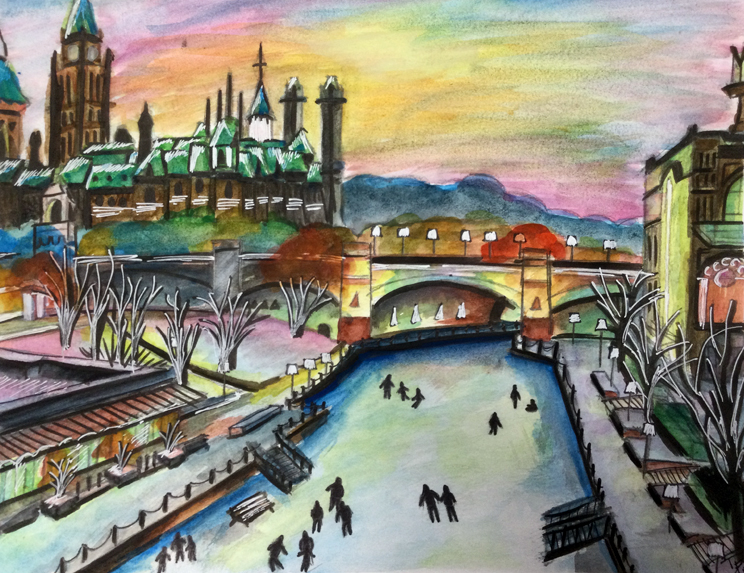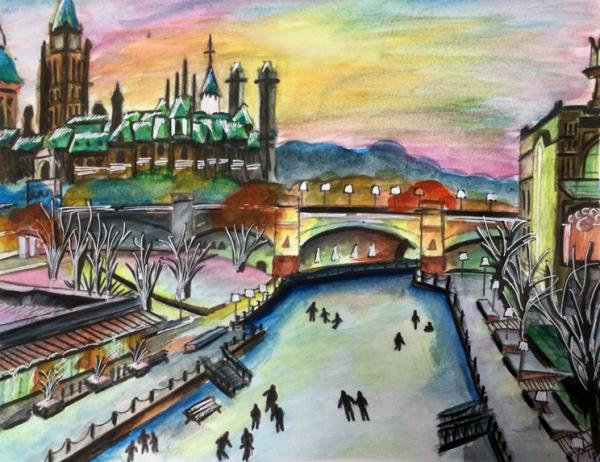 Since the coronavirus pandemic was declared in early 2020, public health and government officials have put social distancing rules in place and urged people to stay home as much as possible. Many schools across the country and around the world have switched to remote learning.
Do children and teenagers have it easy being home all the time? Not necessarily. An inability to connect with teachers and friends in person, a lack of organized activites and sports, and concerns about the deadly pandemic have contributed to a rise in anxiety and depression among young people. Even preschoolers are missing the opportunity to play with friends and develop social skills. 
In a study of about 1,500 teens last spring, 7 out of 10 kids said that they were struggling with anxiety, 43% had dealt with depression, and 45% had felt more stress than usual.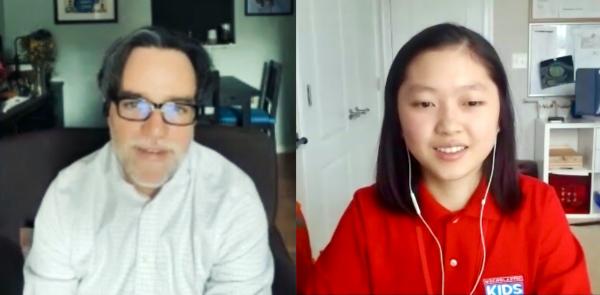 MENTAL HEALTH CHANGES IN CHILDREN AND TEENS
To gain more insights into the mental health issues that kids are facing, I spoke with Yann B. Poncin, assistant professor of clinical child psychiatry at the Yale School of Medicine. He works with the Yale Child Study Center, where researchers have been chronicling the behaviors of children and teens during the pandemic.
"From the May to June period this year as compared to last year, kids were actually doing better," Poncin told me in a recent video interview. "Researchers thought it was because kids were sleeping better and having more quality time with family. But as time went on, most people saw anxiety, depression, and stress on the rise for teens, adolescents, and adults, as well."
Poncin said that it's difficult to pinpoint exactly what is causing the increased stress. Some factors center around our communities and families, while others are individual. 
"There are a lot of stress factors that kids are worried about, like their parents getting laid off, family members getting sick, parents not being home, not talking with friends, finances, and more," Poncin said. "Kids need to learn how to be together and how to talk and be with people." Meeting friends online is not the same as interacting in person. 
When children and teens think about something over and over, that also builds stress. "The tendency of the mind when it's worried or depressed builds into these loops that are very unhealthy," Poncin said. "The way you break those loops is by doing things with your body or your mind that takes you away from that." To help ease your worries, you can go outside, bike, have a socially-distanced walk with a friend, walk the dog, do yoga, or even pick up a new hobby.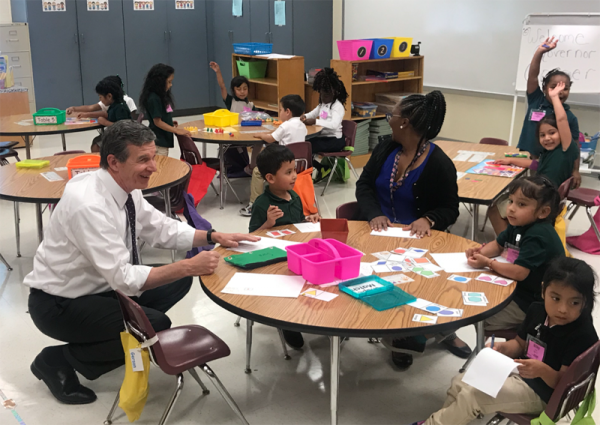 SUPPORTING STUDENTS 
In my home state of North Carolina, educators and state officials are working to keep students learning during the pandemic while ensuring their well-being. Governor Roy Cooper is especially concerned about students who don't have the resources they need to learn at home. 
"This has been a difficult year, but I know that if we work together we can defeat this virus and be even stronger on the other side," Cooper said. "This pandemic has shone a bright light on inequalities in our state that we must address, particularly in our schools."
Cooper, Poncin, and others who are helping kids understand that young people represent the future. "Today's students are tomorrow's leaders," Cooper said. "We need to make sure they all have an opportunity to succeed so our state can overcome any challenge that comes our way."
Drawing and top photo courtesy of the author; bottom photo courtesy of Roy Cooper