Kids Stage a Global Climate Strike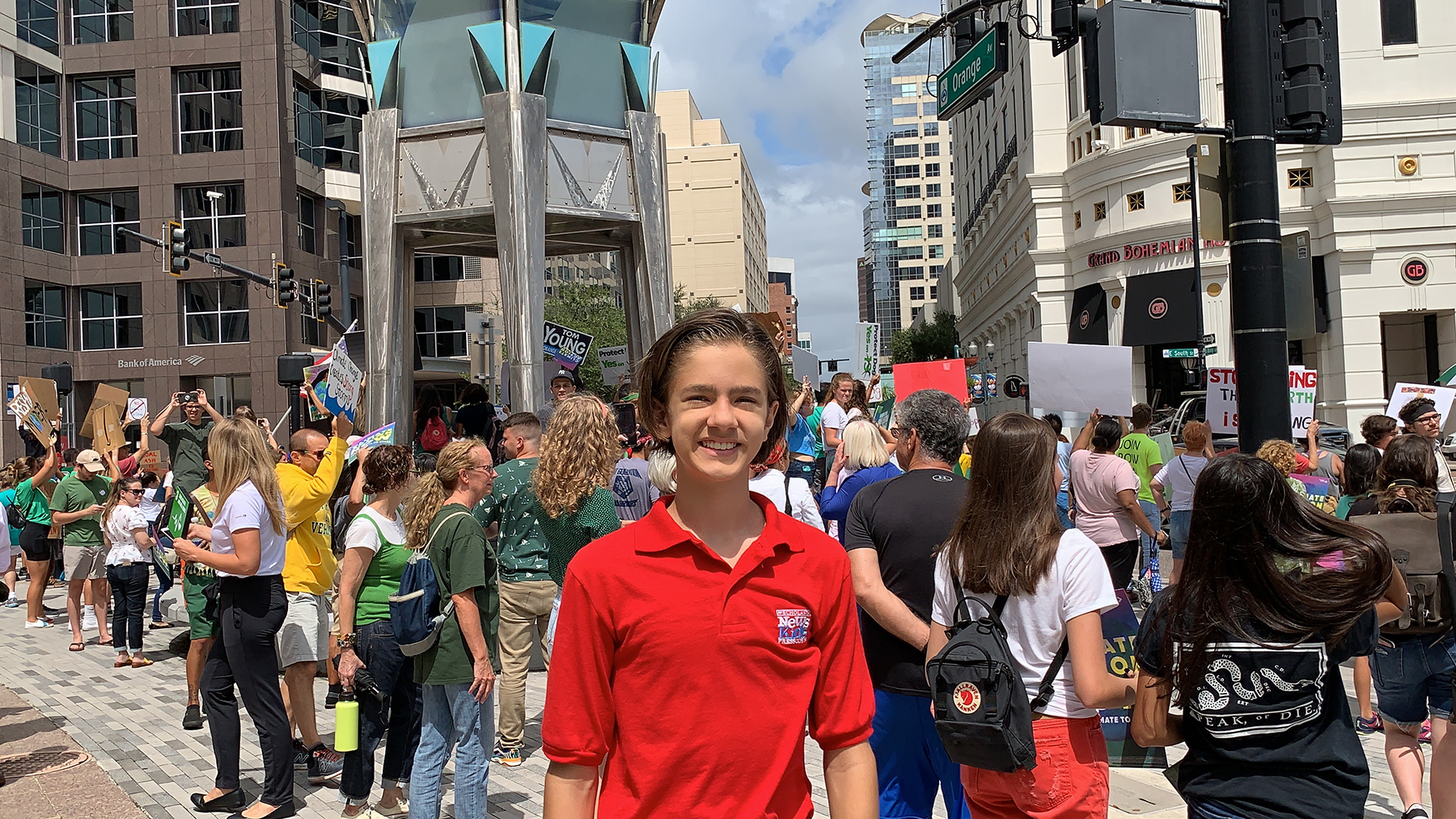 "This is the biggest crisis humanity has ever faced," says Greta Thunberg, the 16-year-old environmental activist from Sweden who has inspired waves of protests around the world.
For the past year, Greta has been calling attention to the global climate crisis. According to an analysis by scientists at NASA's Goddard Institute for Space Studies, the average global temperature on Earth has increased by about 1.4° Fahrenheit (0.8° Celsius) since 1880. Researchers largely attribute this rise to the burning of fossil fuels such as coal and gas. 
Why does a rise in average temperatures matter? For one thing, the polar ice caps are melting at a rapid rate, leading to a rise in sea levels. Over time, entire coastlines, including all of Florida, could we swallowed up.
Scientists are also finding evidence of a link between climate change and the increase and severity of extreme weather events. Around the world, heat waves, droughts, wildfires, and flooding are becoming more intense, and animal species are disappearing.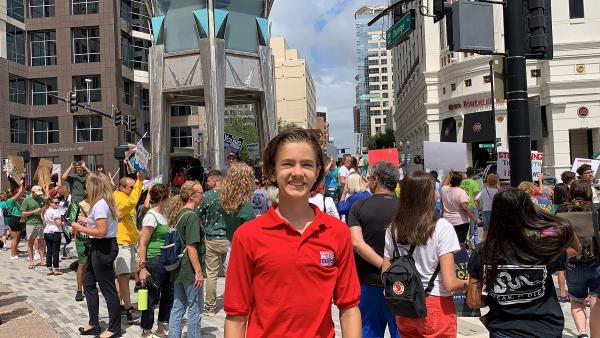 KIDS UNITE FOR ACTION
Inspired by Greta's impassioned pleas, millions of people around the world took to the streets on September 20 in the first-ever Climate Strike. Many of the protests were led by kids who left school to participate.
In my home state of Florida, I was able to speak with people of all ages at City Hall in downtown Orlando. Hundreds of kids and adults had gathered despite the rain.  
"We need to come together to have more climate action, especially when it comes to our energy," said Caroline Chomanics, who helped organize the event through IDEAS For Us, a nonprofit that advances environmental sustainability through local projects. 
Chomanics told the crowd to contact their representatives in Congress and urge them to sign the renewable energy bills being proposed for Florida.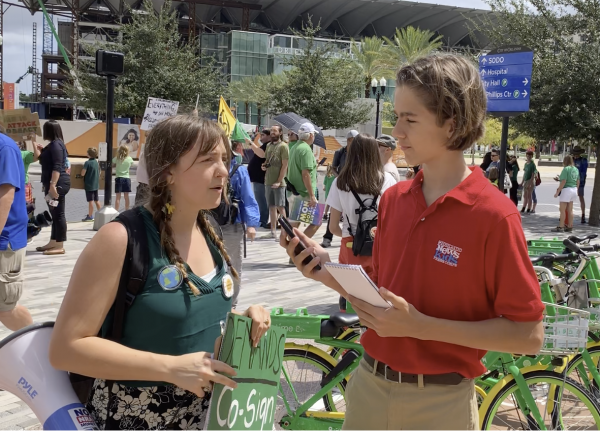 "THERE IS NO PLANET B"
Many people were hoisting homemade signs that read like poetry. "Look at our children acting like leaders, and our leaders acting like children," read one sign. "I'm standing for what I'm standing on," read another. Yet another sign simply said: "There Is No Planet B."
The protests came days before the September 23 Climate Action Summit at the United Nations, where Greta addressed the General Assembly.
"You have stolen my dreams and my childhood with your empty words, and yet I'm one of the lucky ones," the young activist said, holding back tears of anger. "People are suffering. People are dying. Entire ecosystems are collapsing. We are in the beginning of a mass extinction, and all you can talk about is money and fairy tales of eternal economic growth."
Greta urged the leaders to listen to scientists and find ways to conserve resources and lessen the use of fossil fuels.
What do you think? Should world leaders take more action to reverse the effects of climate change? What measures, if any, should kids take?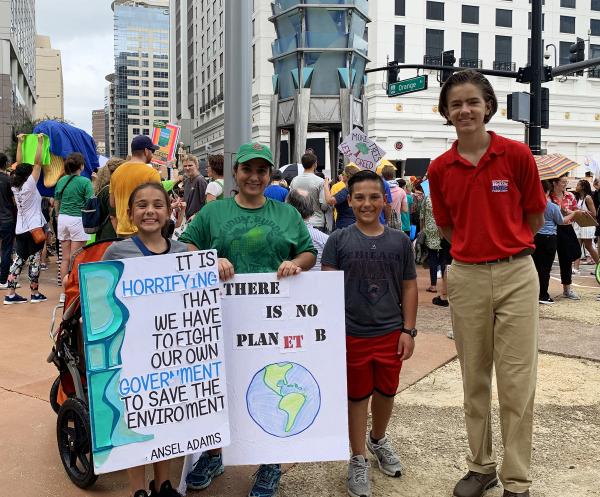 Photos courtesy of the author